Melbourne based label White Suede has captured the hearts of many with its innovative designs and unique styling approach. Pretty combinations of colours and textures, modern geometric silhouettes, beautiful quality, fine craftsmanship and unique prints are some of the key characteristics of the label.
Today we sat down with Jacqui Demkiw, designer and the founder behind White Suede to talk about her fashion, art and travel inspirations, motivations, label's history and its future plans.
When and how did it all begin?
It all began 11 years ago when I created a Styling fashion freelance business and then within a year I started WHITE SUEDE. The name "WHITE SUEDE" came from my love of juxtaposing colour and texture. I love sketching on a blank canvas and paper and bringing the designs to life. In the beginning, I was working on my own doing everything at my little apartment studio in Prahran. I did everything from design, to production to flying around the world selling my label. We now have a studio in Richmond and a small wonderful team of people including my husband who joined the team to run the business side of things. This allowed me to focus on the creative direction of our brand whilst he manages the day to day tasks. I am looking after the production side and all the fittings and styling of our garments. We dedicate a lot of time to perfecting the cut, fit, and style of each garment. I spend hours in my workroom with my pattern maker and the rest of the team.
Have you always dreamed of having your own label?
WHITE SUEDE was born from my love to style women and to help them all be their own muse. From a very young age I was always very creative and my love of fashion definitely started during my ballet years.
We love the stunning photographic prints in your collections; tell us about the inspiration behind them and the design process.
I love landscape and abstract photographic prints. As soon as I see a photograph or a fabric print design I spend hours teasing it apart to mold it into my silhouette. I love transforming; flipping, mirroring and transforming normal into abstract.
Most of the images I use are inspired by my life experiences and I wanted to feature my travels to Marrakech in Morocco in the latest collection; I was there last May. The desert, the arid landscape, amazing people, spices, hand crafts and the vivid colours were amazingly beautiful, not to mention the dreamlike Riads in this 1000-year-old city. The images used in our latest summer campaign are the digital images of landscapes which I call 'my electric landscape'. I was inspired by the trees which looked like they were eliminated by moonlight and neon and used the images to create a digital sculpture or an artwork on the dress. The dress itself is called "The Wandering Dress', it is a signature piece in the collection.
What is the White Suede signature?
WHITE SUEDE is all about styling through architectural design lines, contradictions of colour and texture, mirror imagery and symmetry in design, commitment to form and silhouettes. Our design aesthetic is being effortlessly cool.
The WHITE SUEDE muse is based on a modern woman who has confident and unique personal style. Her creation is an evolution of our creative processes. I believe in the concept of "BEING YOUR OWN MUSE".
Do you often attend art exhibitions, and what are some of your favourite artists/photographers?
Yes, I am a huge lover of art and music. You can see a reflection of that in our stores, they have the white walls and the metal racking to frame the clothing which depicts the gallery ambience.
David Band would have to be one of my most beloved Artists.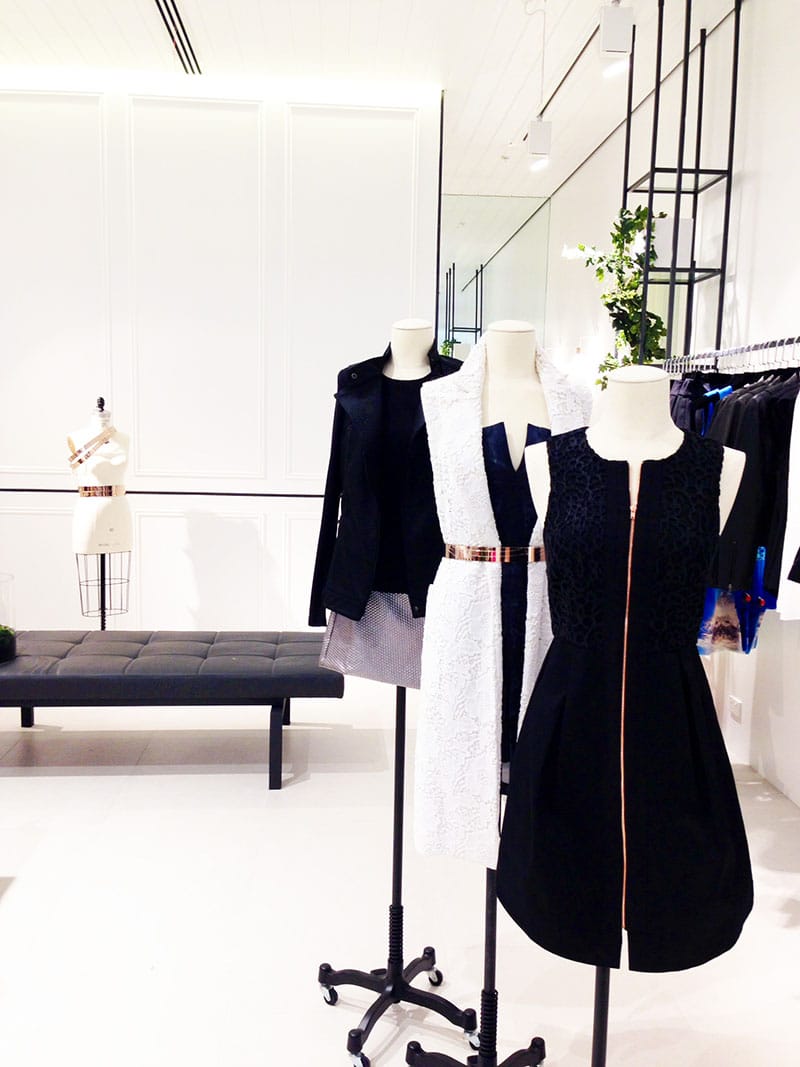 What are your favourite fashion icons or muses and why?
I would have to say Cristóbal Balenciaga, a Spanish designer who founded the French fashion House Balenciaga, in 1914. His amazing designs will always influence and inspire me.
Fashion bloggers are also my muses, I really love the freedom of style expression that they have created for people.
Do you travel a lot for work? What are some of your top fashion destinations?
I love to travel, I think it is great for the soul to be exposed to the different experiences and places. Paris would have to be in my top 5, Marrakech has become somewhere I have to go back to, and I regularly travel to Bali for some time out. South America & India are on my wish list and I am definitely planning to travel there. We are also heading down to NYC this September for the sensory overload.
What is your best and worst fashion moment?
Worst – Woman feeling they need to wear everything so tight and small.
Best – When the silhouette women choose is for them and they feel amazing! I love if they feel "effortlessly cool" which is the WHITE SUEDE design aesthetic we wish for woman.
Do you think the ever-increasing amount of overseas brands coming to our shores is a threat to local designers?
No. I think Australian designers each have their own signature and style which makes us so unique. I like to think of WHITE SUEDE not as disposable fashion which you wear and throw away but rather fashion you LOVE and build on your own collection each season.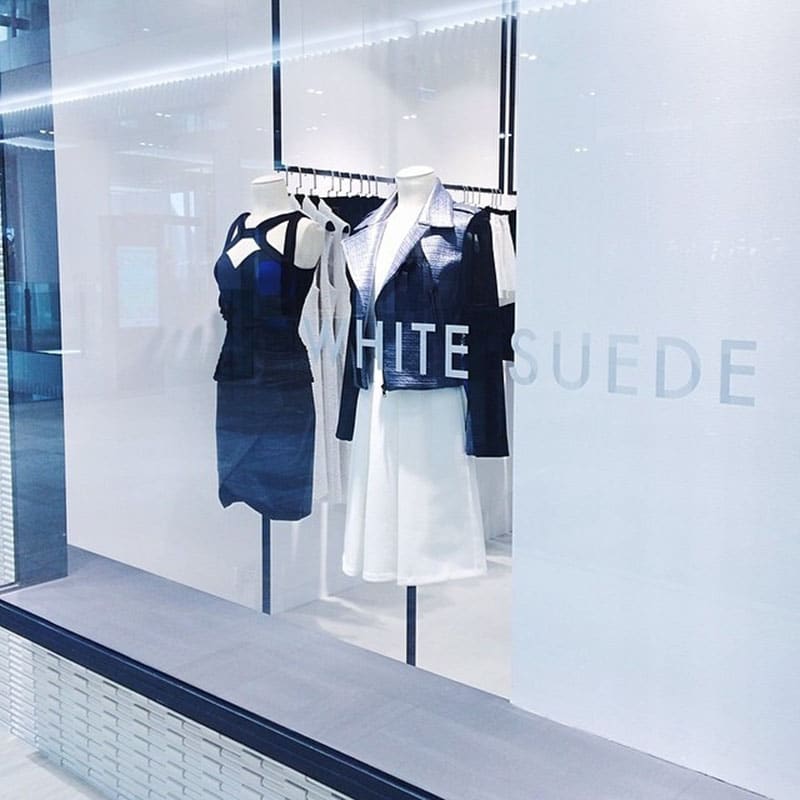 What motivates you the most about having your own fashion business?
Both our customers and our team, without them we could not keep dreaming the WHITE SUEDE dream.
What are the plans for White Suede, what can we expect in the coming years?
I would love a store in Paris, and a runway show in NYC.
Website: www.whitesquede.com
SUBSCRIBE TO OUR NEWSLETTER
Subscribe to our mailing list and get interesting stuff and updates to your email inbox.