Since its inception in 2006, Thurley has transported us through time and across continents, from the crystal waters of the Amalfi Coast to decadent palatial ballrooms fit for royalty. This season, designer Helen O'Connor takes us on a journey back to the pyramids of ancient Egypt, where seductive and fearless queens fought their way to power. In the latest Empire Autumn/Winter 2017 collection, Thurley's signature intricate designs and ornate detailing return, as the brand explores the juxtaposition between masculinity and femininity, strength and fragility. Sleek, structured scuba material is hand appliqued with delicate embroidery and beading, while armour inspired silhouettes are made to appear sheer and weightless through an unconventional blending of fabrics.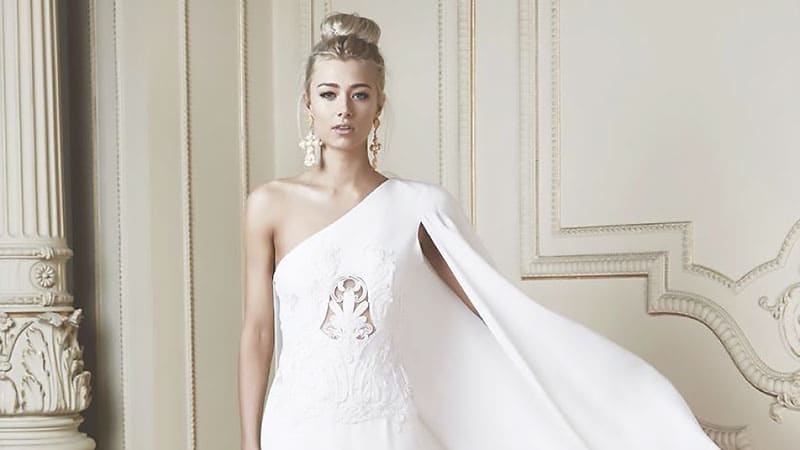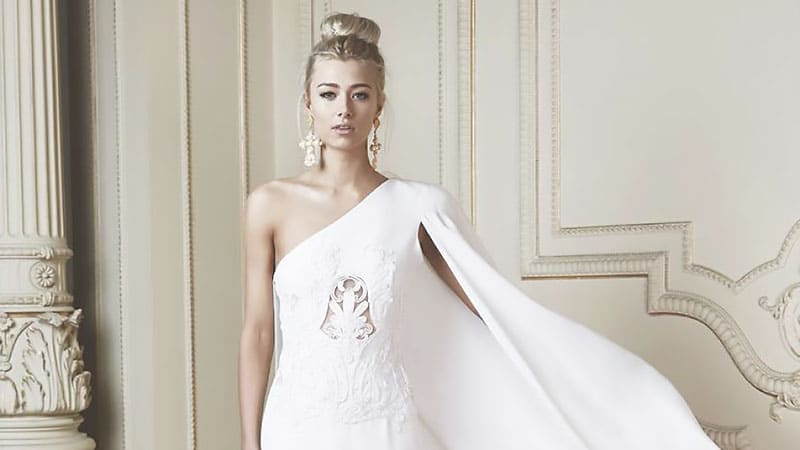 Over the past decade, Thurley has risen to success as a pillar of ornate, ethereal craftsmanship. Winning the attention of the fashion industry with her 2006 collection debut at L'Oreal Fashion Week, Helen O'Connor has fought to reinvigorate the notion of fashion as an artisan's craft. Amongst an era where designers are pushed to produce with rapid speed and maximum efficiency, her designs blend ancient, skilful artistry with contemporary and elegant style. Now entering its 11th year, the luxury brand is dominating the Australian fashion industry, sold in stores across the country and online, with plans to expand the brand's international presence.
Ahead of Thurley's upcoming show Runway 5 at VAMFF, we had a chance to speak with Helen O'Connor, the inspiring woman behind the coveted designs, learning about her past experiences, present inspirations, and future ambitions.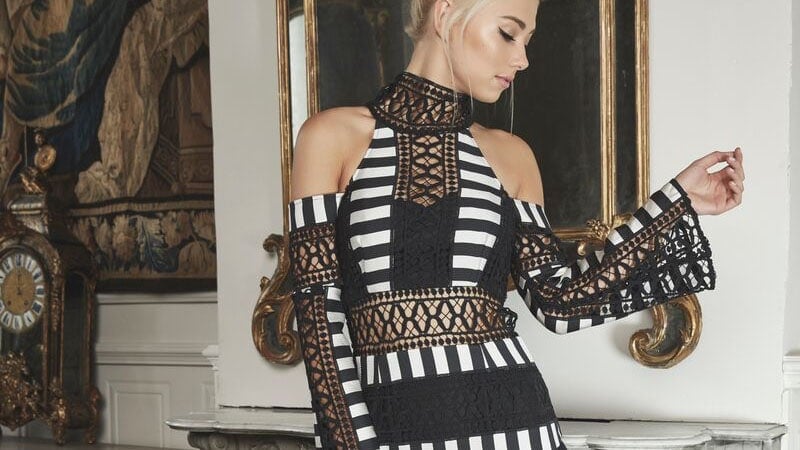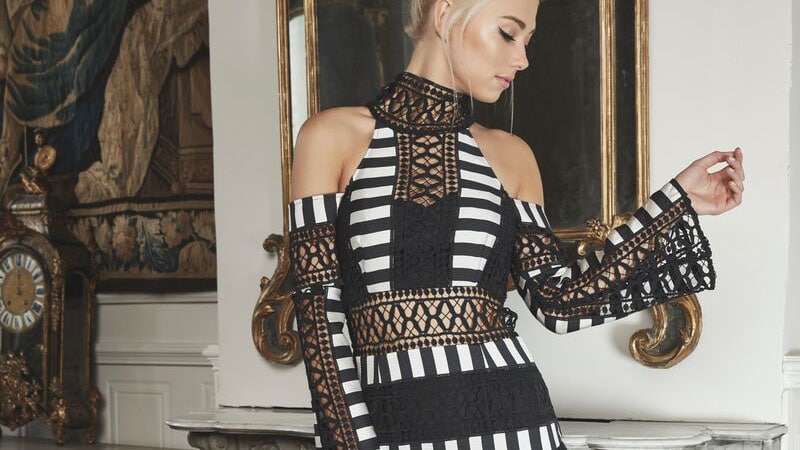 Helen, your designs are renowned for their intricate and ornate detail. Where did you learn this craftsmanship and what inspired this aesthetic?
My grandmother's family is from Russia and she suspects that I was born with a passion for intricate and ornate detailing in my blood! I have always been drawn to the baroque movement, a time when craftsmanship was held in the highest esteem and there were artisans and craftsmen that regarded their work as an art form. Much of this has been lost in the modern world as everyone strives for faster more profitable ways of creating garments. I see my work as the antidote to this movement, each an every collection revives a little of the past. I think my customers are drawn to this ethos as it is rather rare in the modern marketplace and they treat their wardrobes as a curation of collectables rather than a one-season wonder!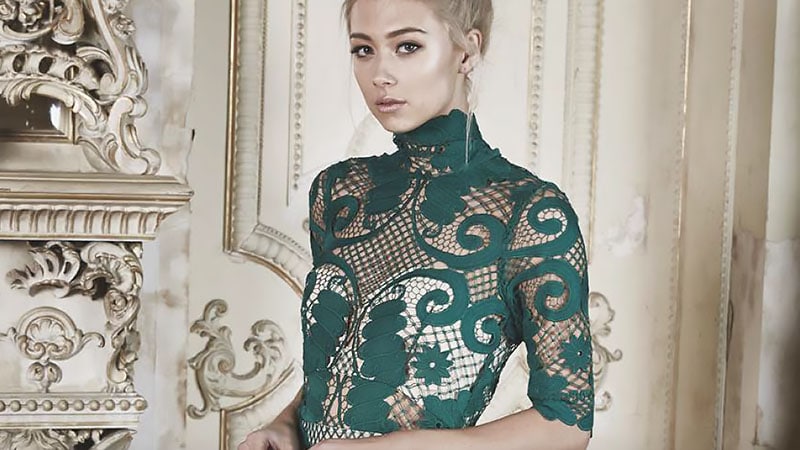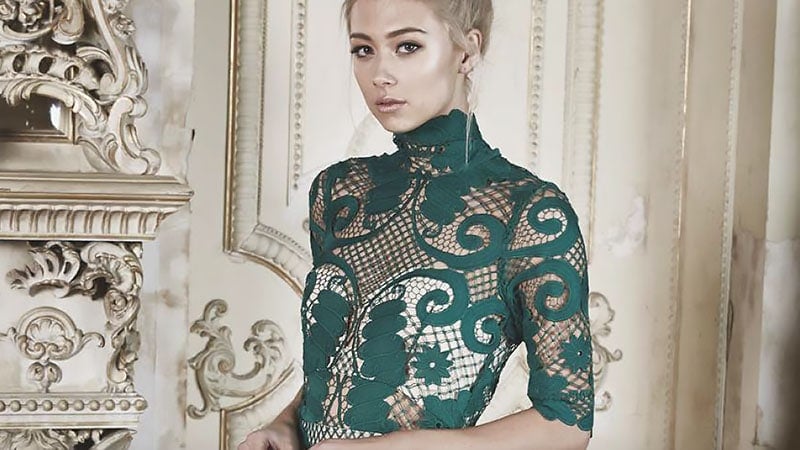 What was the first piece you ever designed?
I designed many horrifying pieces throughout school, my signature piece entailed half a meter of lycra from Lincraft and a single seam run up freehand on the Janome and a strap worn as a halter neck, it quickly grew into a little business and soon I was decking all my school friends out in similar sausage casing inspired dresses for school formals, parties and the races. Their mothers would plead them not to leave the house so scantily clad but in defiance, they would skip out of the house with the sausage casings hidden under coats and knits, which were quickly discarded on arrival. The jackets also came in handy when the single seam inevitably gave up and split on the dance floor as they could tie them around their waists to preserve modesty. My friends actually remade a replica for my hens day last year and insisted I wear it for an entire day, it was mortifying and not something you can get away with after your 20's are long gone! But I put it all down to experience this amusing stepping stone on the path to where I am today!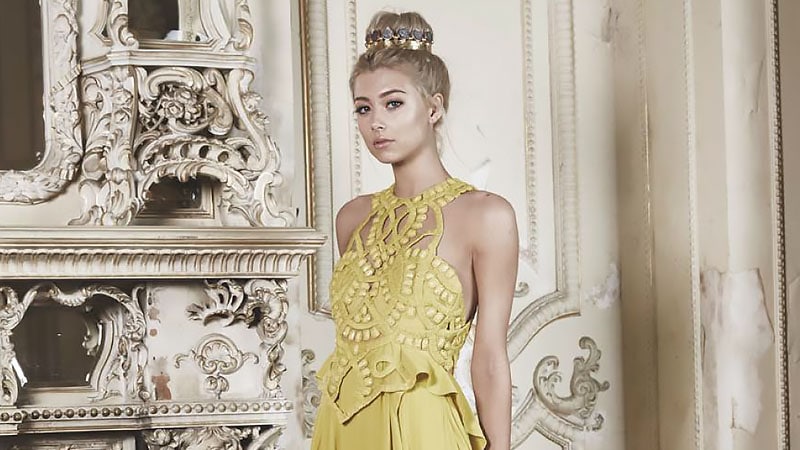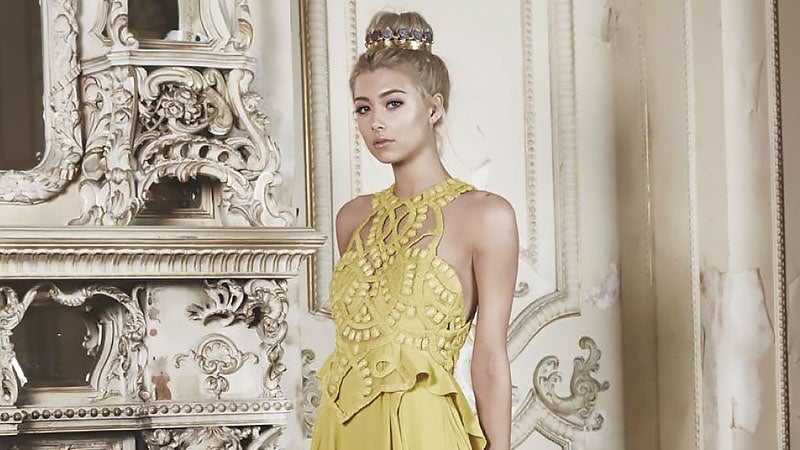 What does the word "fashion" mean to you?
Fashion means so much to me, it is my work but it's also my passion. I am so blessed to be able to combine the two into a career and hope that it will last forever. Fashion to me is such an important insight into a personality and a fabulous way to express yourself without saying a word. I love the transformative nature of fashion and that it can empower you with confidence or pick you up if you are having a dark day.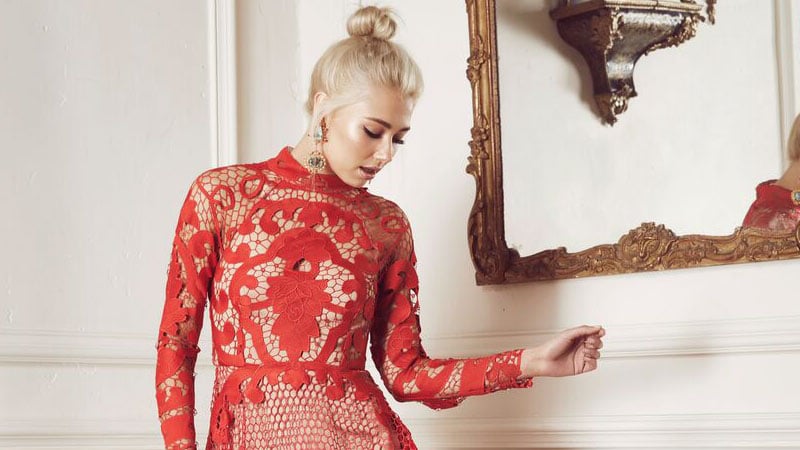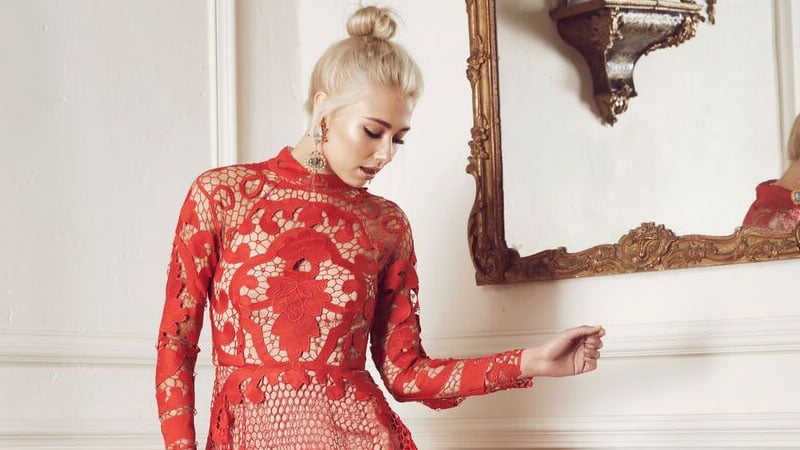 Tell us more about the collection you are showcasing at VAMFF. Where do you draw inspiration from when creating a new collection?
Like a bowerbird, I like to gather inspiration from everywhere like fabrics, trims, beads and vintage pieces that I discover on my travels. I collect things that I am drawn to until a spark ignites and I start following a narrative that creates the story for the season. I am also very inspired by my customers and always evolve my work to what they need and want; feedback is a very important part in creating each collection by learning from the last one.
The Thurley Empire 2017 collection was inspired by the women that defined themselves in ancient civilisations to become iconic leaders in male dominated societies. The collections highlight pieces have been inspired by icons such as the infamous Cleopatra and the perhaps lesser known Nefertiti who fought their way to the top through courageous and trailblazing leadership. One of the major themes explored within this collection is the juxtaposition of femininity vs. masculinity and leaders need to strike a balance between the two characteristics.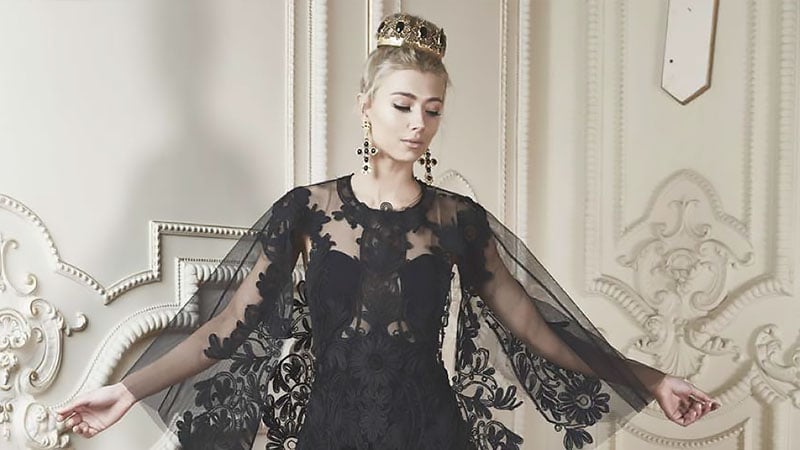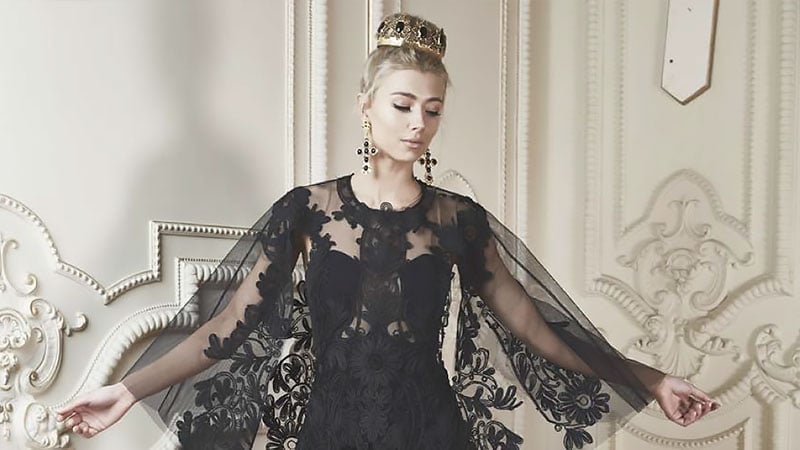 I have made it my mission to individualise my handwriting from the mass market to delight and surprise my customer, each and every print, lace and embroidery has been exclusively designed. Each garment has been lovingly created by hand on the stand, taking to life as it wraps around the female form. I hope that my love and passion for every single piece will translate to my customer. The Empire collection seeks to inspire the women who wear it, to empower them with the confidence to stand out and make a difference.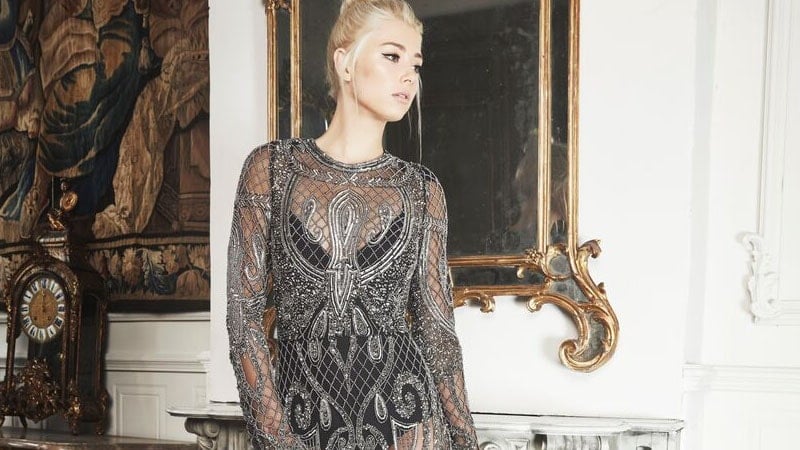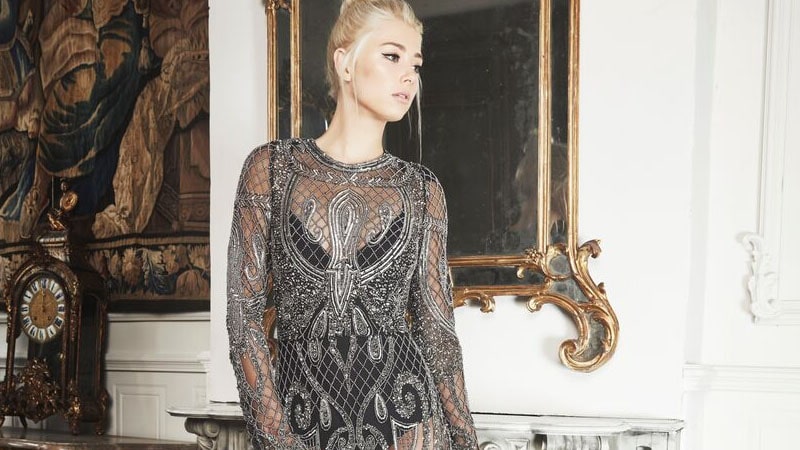 Last year you handcrafted your own wedding dress using hundreds of thousands of individual beads alongside delicate tulle and baroque lace. Can you describe that experience and share how long the dress took to make?
The experience was actually quite a scary one, I went in with confidence but had moments of slight panic where I thought what I got myself into, it felt like I was never going to be able to pull this off in time!? It was around a year in the making from the initial sketch and it very much came to life on the stand as I wound the beads around the body to the tip of the train. I worked very closely with my patternmaker who is highly experienced in bridal clothing, it was wonderful to have someone to bounce off and curb my crazy ideas into reality. I was creating two collections for Thurley at that time and some of the inspiration from my dress trickled down into the spring collection, I think much of my collections are a mirror image of my life at that time. I would go home after work every night and sew on the kitchen table and it got to the point where I had to bead it in front of my husband (while he sat at the other end of the room trying not to look) or it would never have been finished! I literally only sewed the final beads on the night before, while also finishing off the veil, the bridesmaids and flower girls dresses, a designer's job is never done!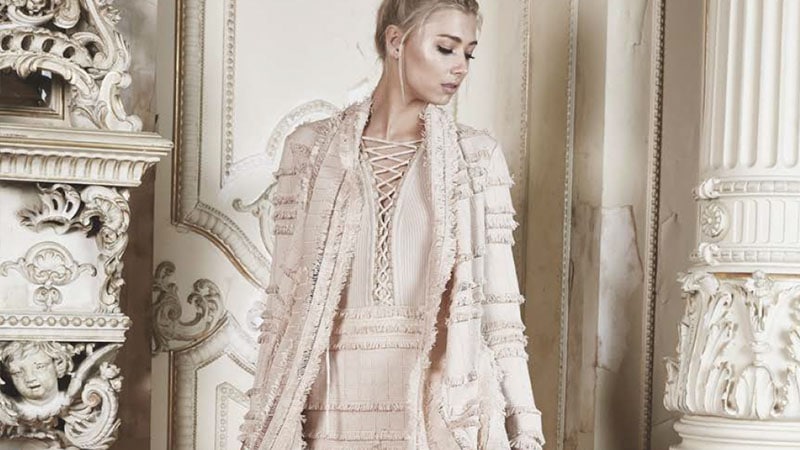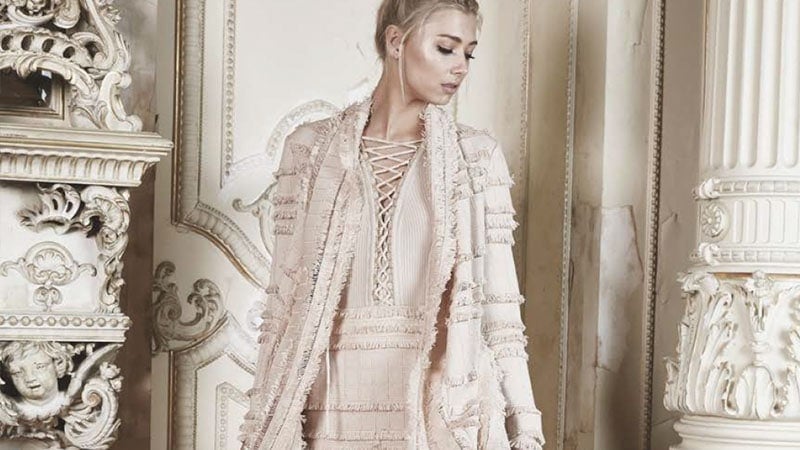 Describe a typical day in your life.
Every morning I take my dog for a walk and then jog around the gardens surrounding my house to clear my mind for the day ahead. I get to work around 9 am and have hourly fit sessions on a fit model where we perfect outfits. Each day is very different but can consist of meetings with fabric suppliers and my fabric development team as we design most of our fabrics in-house. I spend afternoons working on new designs starting with sketches and then re-creating them on a mannequin, sculpting the lace or applique around the body is the best way to evolve my new ideas. Then I work with my pattern maker and sample machinist to turn my crazy ideas into actual commercial garments. My day is not always about looking forward and much of it is peppered with challenges from the current production in work, my job is as much about problem-solving as it is about the design. I will often take my notepad home and sketch late into the night; you never know when the next big idea is going to happen!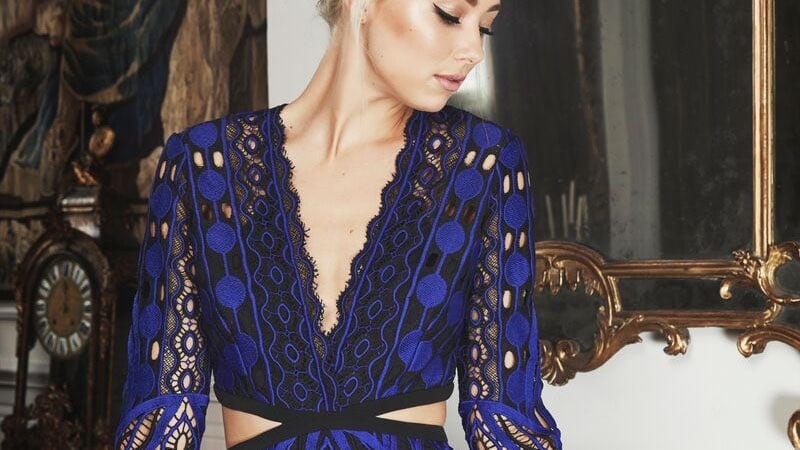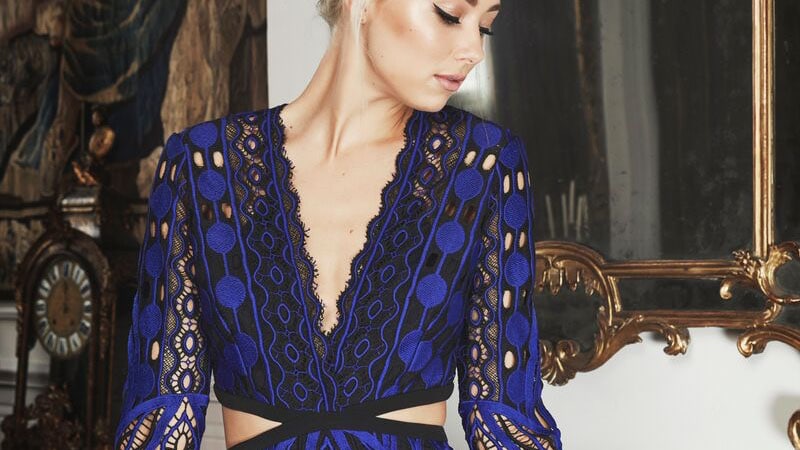 What city in the world inspires you the most?
Rome, I last visited there in 2015 before I got engaged and spent the week with my husband exploring the fascinating relics, eating in delectable traditional restaurants and visiting museums, galleries and monuments. I love the magic mix of culture and history juxtaposed with modern life, I think if there was a city in the world that would most accurately reflect Thurley's aesthetic it would be Rome, a love and respect of tradition and homage to history with a modern twist.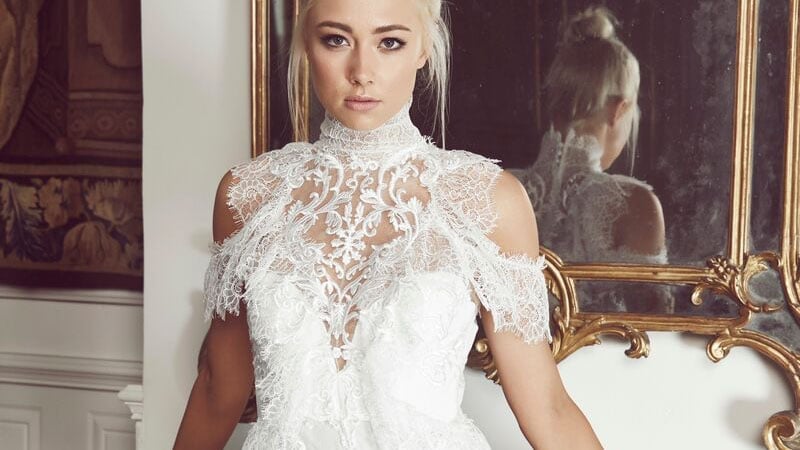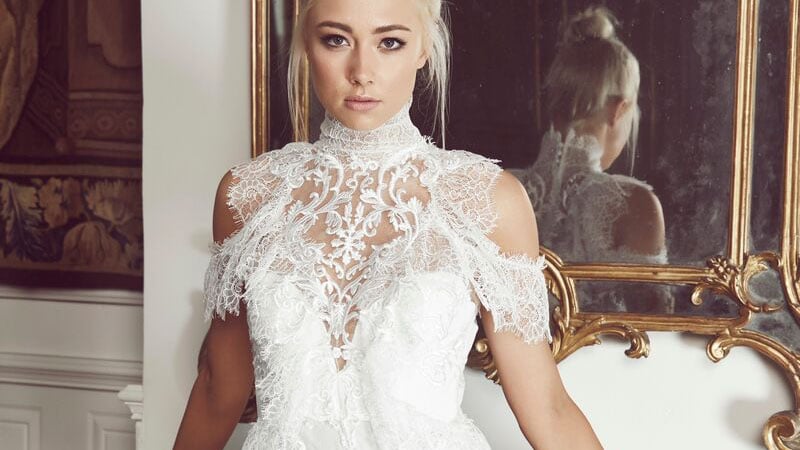 Where do you see fashion heading in the next 5 years?
It's an extremely tumultuous time within the fashion industry, we have tragically seen so many talented designers fall victim to the huge financial and personal pressures of producing four new collections a year and turning a profit with such high costs and increased competition. I do think there is a seismic shift going on within the industry and that the next five years will see big change to the retail landscape, my only hope is that the smaller designers are provided with the support they need to flourish in such a challenging environment.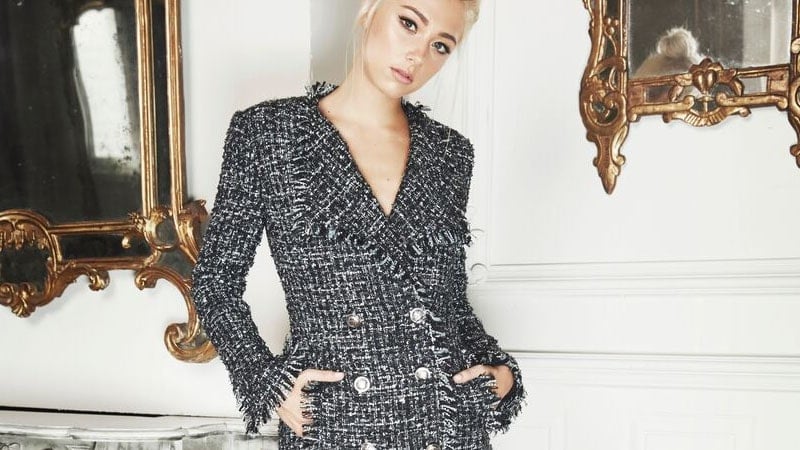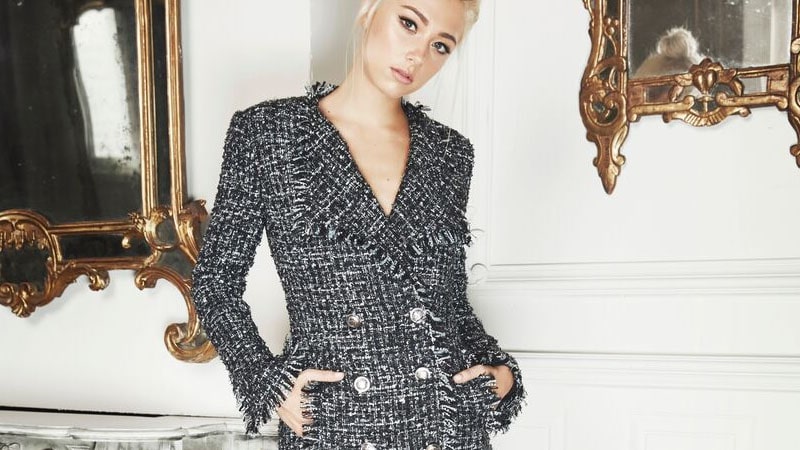 What would your advice be to aspiring young designers, unsure of how to take the first step to achieving their dreams?
I would advise them to believe in themselves and their ability to turn their dreams into reality. Try not to think about the risks of starting a label and just ask yourself why not. I am so grateful I took the risk when I had nothing to loose, I don't know how I summoned the courage but am so glad I did. Don't live in regret or take no for an answer, use it as a motivation that one day you will show the world that you have something unique and special to offer, you never know it just might happen!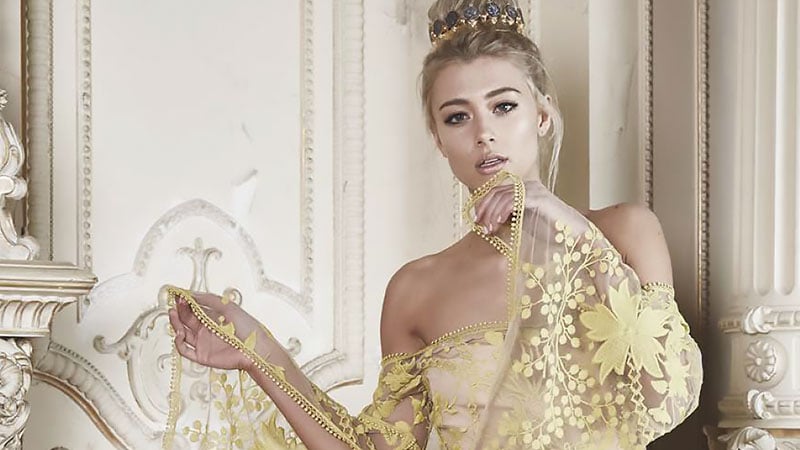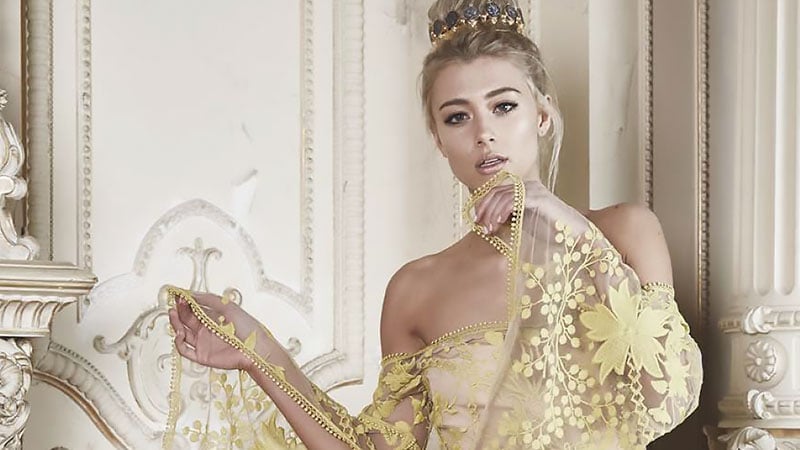 What's next for the brand?
We are really focused on our international growth and nurturing our current business within Australia. Since returning to wholesale we were quite delighted at the positive response from key buyers that represent leading international department stores. It gave us encouragement that Thurley offers the world something fresh and unique in the international marketplace. Thurley team have put a decade into building the brand and our niche market, so our ongoing mission for the future is to provide our customers with unique, high-quality product that they will delight in and pass down to their daughters one day.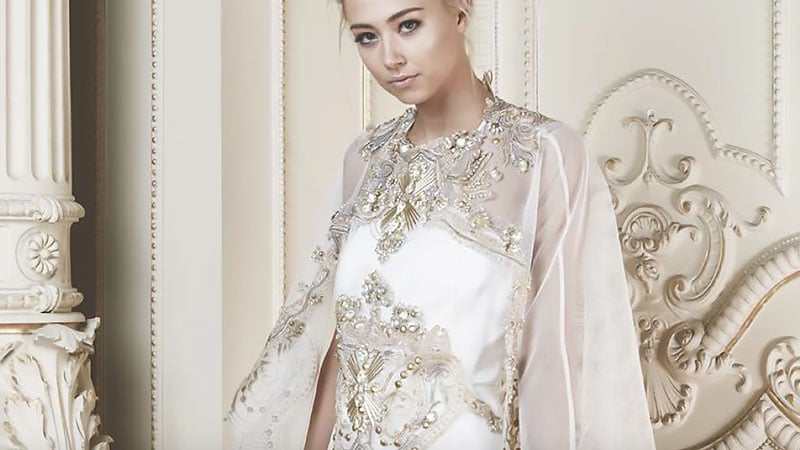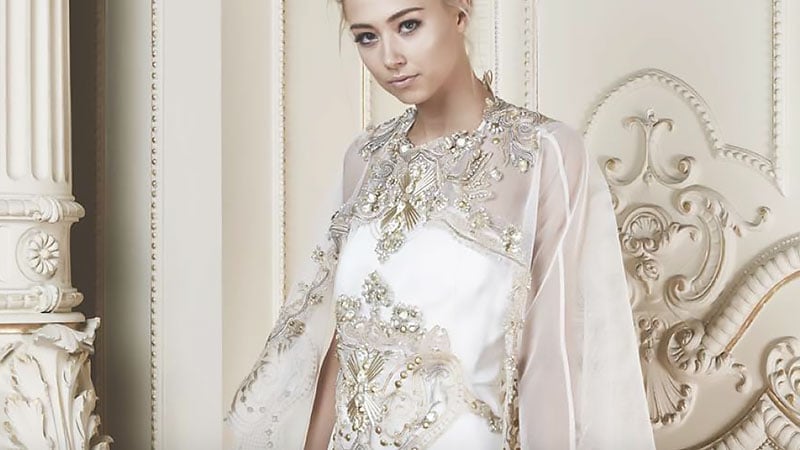 SUBSCRIBE TO OUR NEWSLETTER
Subscribe to our mailing list and get interesting stuff and updates to your email inbox.