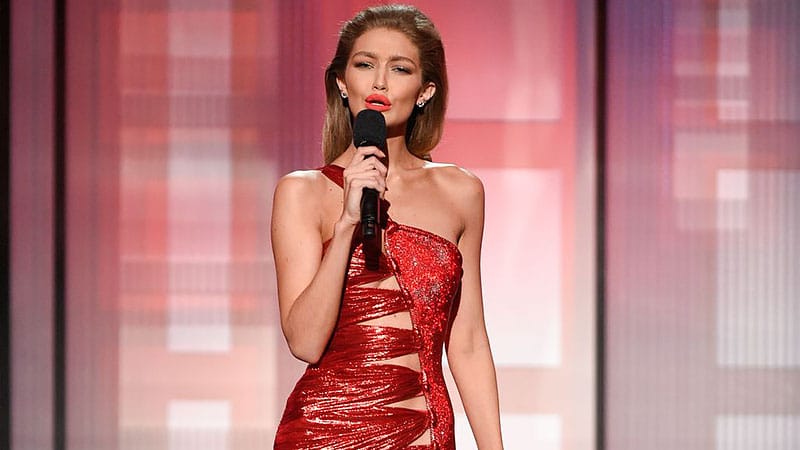 From Gigi Hadid's Melania Trump impersonation to the closure of New York label Suno, these are the top international fashion news stories of the week.
Vera Wang to Skip Next New York Fashion Week
While last week it was revealed that the Hugo Boss womenswear line, Boss, would skip New York Fashion Week, this week it's Vera Wang's turn. The American fashion designer, who's known best for her iconic bridal gowns, has disclosed that she will sit out of NYFW come February. In lieu of a traditional show, Wang will reveal her Autumn/Winter 2017 collection in the form of a short film.
The film will uncoincidentally debut on the first day of Paris Fashion Week, where Wang will be located at the time. The designer will be in town on the day being honoured as a Chevalier of France's National Order of the Legion of Honour and promises that the film will be a "bit of an ode to Paris".
Not only does Wang's NYFW departure work well in terms of timing, but it also suits her current mindset. The designer has reportedly been questioning the whole show system of late and particularly New York Fashion Week. Whether she will return to presenting her collections at NYFW following this season remains to be seen.
Suno Shuts Down Operations
New York-based womenswear label, Suno, has reportedly shut down. According to reports, the business has ceased operations with no plans to produce its Spring/Summer 2017 collection. Its Resort 2017 collection will be the brand's final range available for purchase.
Suno, which was founded by Max Osterweis and Erin Beatty in 2008, was an award-winning label. The brand has, in previous years, won the CFDA Swarovski Award for Womenswear and has been named a finalist for the LVMH prize.
"After eight extraordinary years, we have decided to close this chapter and let this resort collection be our last delivery," Osterweis said in a statement. "We have been humbled by the incredible support that we have had from the moment we launched. It's been a wild and wonderful journey and we would like to extend our deepest thanks to everyone who has been there along the way."
Rapper and Designer Kanye West Hospitalised
Rapper and fashion designer, Kanye West, was admitted to hospital this week and is reportedly being treated for "temporary psychosis due to sleep deprivation and dehydration." The apparent "breakdown" took place following an on-stage rant by West in Sacramento and the announcement that all remaining shows on his "Saint Pablo Tour" had been cancelled.
Also amid the unfortunate series of events, West took to his hardly-used Instagram account, flooding it with 99 images in one day. The images, which all appear to be from clothing books from the 1990s/early 2000s, show designs from Maison Martin Margiela. This originally sparked rumours of a collaboration between West and the house, but the concept now seems unlikely.
Following the troubling week, messages of love and support for the 39-year-old have been posted to social media.
Gigi Hadid Apologises for Melania Trump Impersonation at AMAs
Following Sunday's 2016 American Music Awards, Gigi Hadid has apologised for her impersonation of Melania Trump. Hadid, who was hosting the show alongside "Saturday Night Live" cast member, Jay Pharoah, attempted an impression of the soon-to-be First Lady during the televised event. During her impression, Hadid imitated Mrs Trump's accent and joked about her alleged Michele Obama plagiarism.
Since the awards, Hadid has come under fire for her skit and has now taken to social media to explain her actions and apologise for any offence.
"I was honoured to host the AMAs last night and to work with some of the most respected writers in the business," read a handwritten note posted on Hadid's Twitter page. "I removed or changed anything in the script that I felt took the joke too far, and whether or not you choose to see it, what remained was done in good humour and with no bad intent."
"I too have been the centre of a nationally televised comedy skit that poked fun at my actions, and was able to find the humour in it," continued Hadid. "I believe Melania understands show business and the way shows are written and run. I apologise to anyone that I offended and have only the best wishes for our country. Respectfully, G."
Urban Outfitters and Navajo Nation Reach Settlement Agreement
Following a five-year legal battle, Urban Outfitters has finally reached a settlement agreement with the Navajo Nation. The lawsuit, which was filed back in 2012, regarded a range created be Urban Outfitters that was labelled as "Navajo". The collection of clothing and accessories, including items such as underwear and flasks, also featured signature designs of the Nation, leading to claims of cultural appropriation.
"We believe in protecting our Nation, our artisans, designs, prayers, and way of life," said Navajo Nation president, Russell Begaye, in a statement. "We expect that any company considering the use of the Navajo name, or our designs or motifs, will ask us for our permission."
Despite the long-lasting battle, any ill wishes between the two parties seem to be long gone. In fact, Urban Outfitters reportedly has plans to collaborate with the Navajo Nation on a new jewellery range.
SUBSCRIBE TO OUR NEWSLETTER
Subscribe to our mailing list and get interesting stuff and updates to your email inbox.