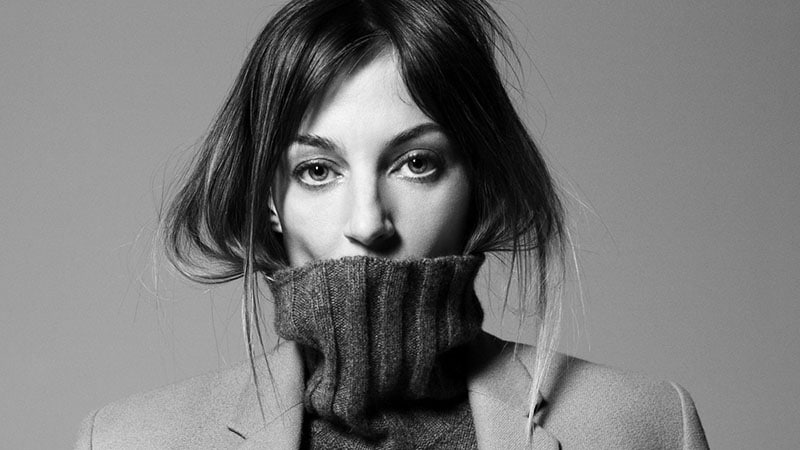 This week Vogue teamed up with Vice, Coach launched a holiday campaign starring Selena Gomez, and there were speculations around Phoebe Philo leaving Céline. Discover these stories and more as we unveil this week's top international fashion news.
Vogue US Partners with Vice Media
If there's ever been an unlikely fashion match, it would probably be Vogue and Vice. But then again, they do say opposites tend to attract. On Thursday, an unexpected press release made the bond between the high fashion magazine and the culture rebel official, leaving fashion editors everywhere mind-boggled beyond belief. In reality, the two media powerhouses have teamed up to create a joint media platform, aiming to combine the best of both worlds to capture the cultural urgencies of our society. Entitled Project Vs, the platform will address "the many social, political and cultural tensions of our time to create a capsule commentary of the world we live in."
Much like a special edition magazine, Project Vs will only be available for a limited amount of time. During a 100-day period, editors will publish video content, photos and long-format stories on the issues and people driving culture today. "Vogue and Vice may appear to some to see the world through different lenses, but, in my view, both are fearless and breathtaking, with unquenchable curiosity and vigorous," says Anna Wintour in a statement on their respective websites. "This collaboration will benefit from two talented editorial teams working together to produce relevant and exciting stories about the way we live now." Project Vs is scheduled to launch in January 2018.
Coach Releases Holiday Campaign Starring Selena Gomez
This week, Coach released its annual Christmas campaign featuring global brand ambassador Selena Gomez. The holiday-themed shoot shows Gomez as she is headed out into a night of festivities, dressed in the brand's latest collection. Surrounded by the colourful lights of New York City and a vintage Plymouth Fury, she poses in a romantic lace dress and a white fur shoulder wrap. The look is accessorised with statement pieces of the brand's jewellery collection. Of course, one of the infamous Coach bags is in play, too. In fact, the upcoming season's key style is a bit of a vintage itself, having had its initial debut in 1973. The 2017 Dinky bag is made of bright pink, quilted leather, sporting its original, versatile cross-body-to-clutch design.
The singer also revealed some of her favourite pieces of the collection. "Working with the Coach team definitely has some perks including having access to some great gift ideas. I do love their sweaters so much, like the Sharky mascot sweater and the Uni sweater, too," she says before also pointing out the label's #CoachCreate initiative. The service allows customers to design their own custom Coach bag online. The brand has been undergoing an extensive image revamp over the past couple of years, which resulted in the partnership with the pop star in December 2016. Since then, Selena has been the face of the label's seasonal campaigns, designed a special edition handbag and supported the Coach Foundation in its partnership with Step Up, a US organisation dedicated to empowering young girls from underprivileged communities.
Australian Fashion Chamber to Merge with Council for Textiles and Fashion
In a significant move for the national fashion industry, the AFC (Australian Fashion Chamber) and the CTF (Council for Textiles and Fashion) have announced to unify the two organisations. The news was made official during the bi-annual Fashion Forum event held with Julie Bishop, Minister for Foreign Affairs and Trade. By fusing both institutions into one, the AFC and CTF intend to create a more efficient operation, supporting the industry's growth in all areas throughout the country. "This is an incredibly exciting opportunity for Australian fashion with the prospect to really expand and build on both organisations' achievements to a great future,' states AFC Chair and Vogue Editor Edwina McCann. For CTF Chair and Managing Director of Nobody Denim John Condilis, "this marks a turning point for the Australian industry and comes at a timely moment to strategically shape our future across the whole spectrum of design and textiles."
While the CTF has been actively supporting the Australian textile and fashion industry for 65 years, the AFC was launched in 2014. Both institutions have been founded as not-for-profit organisations and have established complex networks of fashion industry professionals from different disciplines. Their collective passion for advancing Australia as a creative force is what ultimately led to the decision to pursue their goals as a united front.
Phoebe Philo Rumoured to be Departing Céline
Speculations have shaken the fashion industry this week as designer Phoebe Philo is said to be leaving French fashion label Céline. According to an exclusive report published by BoF on Tuesday, LVMH has been conducting interviews for months to find a suitable successor for the position. Although at this stage, the luxury group has issued a statement saying they "categorically deny any imminent departure of Phoebe Philo from Céline." Industry professionals, however, remain sceptical. Steve Salter, the digital editor at I-D, wrote that the designer's post-show statement at the Spring 2018 presentations in Paris may have been an early hint. "I was interested in the 70s Céline woman. The idea of that woman is one of the reasons why I wanted to work at Céline," she said. "It felt personal to me. I felt like celebrating. If there is anything to say at the moment, let it be with love."
First whispers of Philo's departure already surfaced earlier in the year. Those compelled LVMH to issue an internal memo reassuring people of the designer's commitment to the brand. As the rumour catches new winds, experts have begun speculating as to who could be stepping into the Philo's footsteps. Among other candidates, Natasa Cagalj from Ports 1961 and Ilaria Icardi, currently design director at Victoria Beckham and formerly employed by Céline, have been named. Phoebe Philo joined Céline in 2008 after successfully fronting the design team at Chloé. With her sense for sophisticated and minimalistic designs, she turned the back-then underachieving brand into the contemporary French cult label we know today.
Tommy Hilfiger to Launch Collection for People with Disabilities
Tommy Hilfiger is expanding its expedition into the world of adaptive apparel by launching an adult clothing line for people with disabilities. Making clothes for physically disadvantaged consumers is a widely untouched domain for many fashion houses. Hilfiger, however, describes the move as "the democratisation of fashion", while catering to millions of potential customers around the world. The collection is inspired by the label's sportswear line and is equipped with special features to make daily dressing a breeze for carers and handicapped alike. During the design process, Hilfiger paid extra attention to adding elements like adjustable seams and strategically placed openings that accommodate leg braces and orthotics. He also included Velcro closures and magnetic flies and zippers. These will allow the wearer to get dressed with one hand. The adult line is following the success of the kids' collection launched in spring 2016.
SUBSCRIBE TO OUR NEWSLETTER
Subscribe to our mailing list and get interesting stuff and updates to your email inbox.