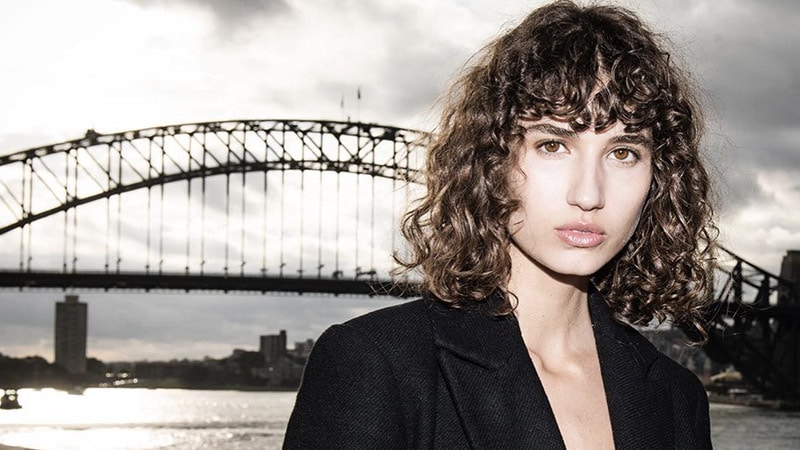 From Chanel's controversial boomerang to the red carpet at Cannes, these are the top international fashion news stories of the week.
International Designers Reimagine Havaianas to Raise Funds for Charity 
A pair of Havaianas is undeniably a summer beach staple. But what if they were covered in creamy pearls with a white satin sash, or encrusted with colourful Swarovski crystals? This week, Havaianas teamed up with a host of international designers to raise money for the Women for Women International charity. The challenge posed to designers was to use their unique creative flair to transform a pair of the shoes. Mary Katrantzou, Charlotte Olympia, Alice Temperley and Manolo Blahnik were just some of the household names who took part.
The designers had no boundaries to their creativity and the resulting pieces are inspiring. Charlotte Olympia created a stand-out two-tone black and gold platform pair. Her design features gold towering platforms, as well as tiny golden spiders that creep along black straps. Mary Katrantzou created platform bejewelled layers, using Swarovski crystals in fairy-floss pink, canary yellow, and sapphire blue. The crystals encrust the straps and shine amongst each layer. In contrast to this bright colour, Simone Rocha opted for a seabed of pearls to canvas a classic black pair.
Each of the designs will be on display at Somerset House, London, and their designs will be auctioned off on July 1 to raise funds for the charity.
MBFWA Takes Over Sydney 
This week, Sydney's famous harbour became flooded with models, designers, fashion journalists and influencers, for the annual MBFWA. The city's famous hotspots transformed into stunning runway backdrops for a range of Australian designers who worked with Redken Hair Directors to create inspiring fashion looks. Dion Lee models strutted in front of the Opera House, while Ten Pieces took over Icebergs Dining Room and Bar. Out on the harbour's waters, the quirky cool Dyspnea conducted a boat cruise, complete with a catwalk and afterparty. 
Bravo Announces New Series Exploring the Rivalry of Anna Wintour and Tina Brown
There is a trend emerging in the fashion world that has nothing to do with clothing. This year has seen a surge in popularity regarding TV drama series focusing on real-life fashion and Hollywood figures. Now, joining the ranks of the highly successful 'Feud', and vastly anticipated 'Versace: American Crime Story' is the upcoming series, 'All That Glitters'. Produced by Bravo, it will focus on the rivalry and friendship of fashion journalism icons Anna Wintour and Tina Brown.
In case you missed the memo of the past 40 years, Anna Wintour has been at the forefront of Vogue since 1988. Her counterpart, Tina Brown, has headed both Vanity Fair and the New Yorker. These women rose through the ranks of media empire Conde Nast with lightning speed. Bravo has commented that the show will consequently explore the relationship between the women as they "fight their way to the top of a male-dominated industry driven by greed and betrayal."
Chanel Boomerang Receives Criticism for Cultural Appropriation 
Chanel has received criticism this week over a questionable "accessory" from their Spring Summer 2017 Pre-Collection. The Chanel 'Boomerang', currently being sold at a staggering $1930, has been at the centre of a heated debate regarding cultural appropriation. Boomerangs are a traditional Australian Aboriginal hunting weapon and a symbol of a culture that has had to fight for preservation. Similar to other boomerang knock-offs on the market, a Chanel boomerang embodies none of this culture. 
What remains of Aboriginal culture requires protection and people are furious that it has been commodified as a luxury knock off. In February 2017, Australian Federal MP Bob Katter sought to introduce new legislation to Parliament, which would restrict the sale of inauthentic Aboriginal art. Essentially it would restrict non-indigenous foreigners, such as Chanel, from exploiting and profiting from Aboriginal culture. The Bill is yet to be passed, but it is likely this global critique of Chanel will reignite the discussion. In response to the backlash, Chanel has stated that it "is extremely committed to respecting all cultures, and deeply regrets that some may have felt offended." Despite this, the controversial item is still for sale on their website.
Cannes Unveils their 70th Film Festival 
This week's launch of the 70th Cannes Film Festival treated the world to a spectacle of high fashion and films. The true glamour of Hollywood collided with the allure of France as the red carpet once again unfolded beside the French Riviera. Throughout the festival's long, glittering history, this carpet has been graced by both fashion, and literal, royalty. In the 50's there was Brigitte Bardot, Grace Kelly and Elizabeth Taylor. In the 80's, Princess Diana was in attendance, while in the late 90's supermodels Claudia Schiffer and Kate Moss strutted the red carpet.
For the event this year, Lily-Rose Depp, Bella Hadid and Emily Ratajkowski represented the new generation. Meanwhile, iconic stars Susan Sarandon, Julianne Moore and Nicole Kidman made glittering returns. Monica Belluci wore a custom tulle gown by Christian Dior as she congratulated the festival's diversity. "Here, each voice deserves to be listened to, from every country, for cinema does not belong to any territory," she said. "Film is nourished by a mix of influences that are both complementary and contradictory in nature. The identity of cinema has neither sex, nor flag, nor border."
Fashion Director Lucinda Chambers Announces Departure from British Vogue 
Following its 100th birthday last year, British Vogue has marked the magazine's entry into a new century with a wave of major changes. The latest was this week's announcement that fashion director, Lucinda Chambers, will leave the publication this Summer. Lucinda has held the position for 36 years. This news comes merely one month after it was revealed that Edward Enninful would be taking over Alexandra Shulman's position as editor in chief.
Chambers began working at Vogue back in the 1980's. As the assistant of then fashion director, Grace Coddington, Chambers smoothly ascended the ranks. By 1992 she was appointed the role of fashion director. Regarding Chambers, Shulman stated she has been "the most wonderful creative collaborator, as well as a friend throughout my whole editorship. She has produced many of the most influential and inspiring fashion shoots in the world during her time as a fashion director of this magazine as well as a huge number of our most remarkable covers."
SUBSCRIBE TO OUR NEWSLETTER
Subscribe to our mailing list and get interesting stuff and updates to your email inbox.