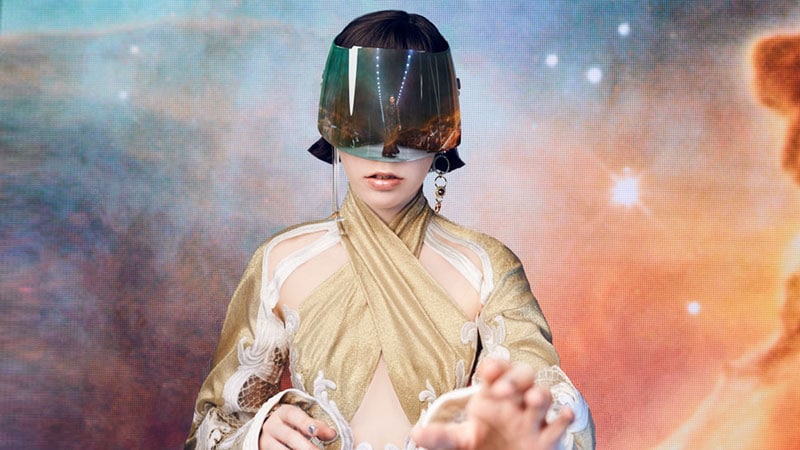 This week in fashion, France unveiled a high-tech, shape-shifting mannequin, Kaia Gerber and Karl Lagerfeld announced a capsule collection and VAMFF launched its futuristic 2018 program. Find these stories and more as we reveal this week's top international fashion news.
Kim Jones Departs Louis Vuitton
This week, the man responsible for the explosive Louis Vuitton x Supreme collaboration bid farewell to the luxury fashion house. From 2011 until this Thursday, Kim Jones reinvigorated Louis Vuitton through his role as menswear artistic director. It was, therefore, fitting that his final show for the house, presented at the Palais-Royal in Paris, showcased the best of the best. Accordingly, despite the fact that the show focused on menswear, supermodels Kate Moss and Naomi Campbell made a surprise appearance. Following a stunning show, which presented the masterful fusion of classic, luxury tailoring with adventurous hiking apparel, Moss and Campbell strutted the runway in a final farewell to Jones. Commenting on the show, Moss concluded, "it was amazing – of course! But it always is."
Although his tenure at Louis Vuitton may have come to an end, fans of Kim Jones need not fear, as the designer is not leaving the fashion world just yet. Although his next move has not yet been announced, it is speculated that we may be seeing him take the lead at Versace or Burberry in the near future. Watch this space.
Kaia Gerber Reveals Upcoming Capsule Collection with Karl Lagerfeld
First, there was Tommy and Gigi. Now, there is Karl and Kaia. With the announcement of an upcoming capsule collection with fashion icon, Karl Lagerfeld, Kaia Gerber has secured her position as fashion's one to watch. As the world has recently discovered, Cindy Crawford's look-a-like daughter is all grown up. At sweet 16, Kaia has already walked her first stellar season of catwalks. Having appeared on runways such as Prada, Saint Laurent, Versace and Chanel, the stunning brunette has the media buzzing at the possibility of a new supermodel generation.
Following this success, Kaia and Karl Lagerfeld have announced a highly anticipated accessory and ready-to-wear capsule collection. Set to launch globally in September, the collection is expected to blend Karl's Parisian chic aesthetic with Kaia's West Coast cool style.
VAMFF Launches Futuristic 2018 Program
The annual Virgin Australia Melbourne Fashion Festival (VAMFF) is renowned as a showcase of fashion's most innovative and forward-thinking talents. This year is no exception. The theme of the festival's 22nd season explores 'Fashion, Future and Technology.' According to festival CEO, Graeme Lewsey, "the future is now and the fashion industry is in an exciting state of revolution." As such, from March 1st – 18th, Melbourne will play host to a larger than ever schedule of events.
Returning to the decadent Royal Exhibition Building, VAMFF's 2018 introduction of 19 additional runways means more fashion than ever before. Festival runway highlights include the always popular Gala Runway, on Monday, March 5th. As always, this event boasts the biggest line-up of International and Australian designers. Additionally, the brand new Exclusive Luxury Bridal Runway on Wednesday, March 7th is an experience not to be missed.
From March 5th until March 10th, The Plaza will return once again to the Royal Exhibition Building. There, guests may sip on cocktails at one of the many exclusive bars or enjoy a post-show feed at the festival newcomer, Mr Miyagi. As fashion sweeps the city of Melbourne, VAMFF's Ideas and Arts Program will welcome speakers such as 'Big Little Lies' author, Liane Moriarty, Harper's Bazaar's Editor in Chief, Kellie Hush, as well as many more talents to the stage.
Shape Shifting Robotic Mannequins are Coming
Every now and then the fashion world presents us with an extra special moment. Often, this comes in the form of the phrase: "One size fits all". This time, it arrives with the introduction of a high-tech, shape-shifting mannequin. Created by French company Euveka, this innovative robot mannequin looks and feels just like its predecessors. The only difference? Below the surface, mechatronic, computer and material technologies allow this mannequin to morph into virtually any shape or size
If you've ever made your own garments, then you understand that this is kind of a big deal. Typically, designing a clothing line in a range of sizes requires a collection of mannequins. With Euveka, you only need one. With the ability to morph before your eyes, this new technology has already led to Euveka partnering with luxury fashion houses such as Louis Vuitton and Chanel. The possibilities, however, don't end with the world of fashion. Creators state that this mannequin also advantages for medical, sporting, military and security sectors. Ultimately, whether you're designing for a soldier, a pregnant woman, an athlete or the elderly, this futuristic mannequin is the only one you will need.
Polo Ralph Lauren Brings Back Iconic 'Snow Beach' Collection
In 1993, Polo Ralph Lauren released an iconic snowboarding-inspired collection. Now, in an icy blast from the past, 'Snow Beach' is back. On the 25th January, 25 years after its first unveiling, the brand is re-releasing a limited edition Snow Beach capsule collection. Back in the 90's, the original instalment became the ultimate must-have collection, when Wu-Tang Clan's Raekwon wore a Snow Beach jacket in his "Can It All Be So Simple" video. Ever since then, the original pieces have been amongst fashion's most coveted vintage designs. As Raekwon commented, the jacket he chose "became one of these pieces."
Having generated a brand new era of streetwear in the 90's, the new Snow Beach collection appeals to fans of the 1993 edition as well as avid streetwear hunters. Available in select stores and online, it will incorporate both the present and the past, by reinterpreting Ralph Lauren's legendary colour blocking, bold lettering and sporty aesthetic. Additionally, on February 1st, a black and white edition of each piece will also be released.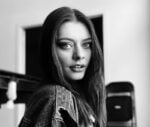 Alexandra Feiam is an experienced fashion writer who holds a degree in journalism. She has an impressive portfolio and expertise working as the Editor at Power Retail and Commercial Content Editor at Newscorp. Ally has been writing for The TrendSpotter since 2018, and her work has been featured in notable publications such as The Herald Sun, Arirang TV South Korea, Kidspot, The House of Wellness, and The Daily Telegraph.
SUBSCRIBE TO OUR NEWSLETTER
Subscribe to our mailing list and get interesting stuff and updates to your email inbox.