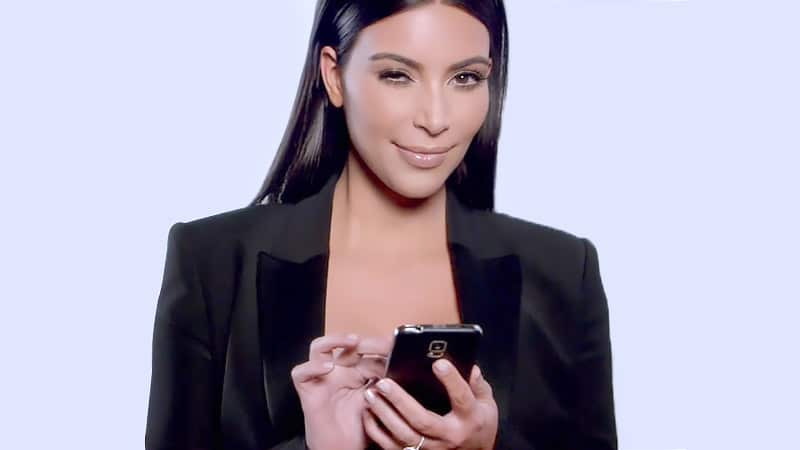 This week, the Met revealed its 2018 gala theme, Kim Kardashian launched her new shopping app and Victoria Beckham teamed up with Reebok. Discover these stories and more as we reveal this week's top international fashion news.
The New York Met Reveals 2018 Gala Theme
Host to of one of the greatest nights in fashion, the Costume Institute at the Metropolitan Museum of Art just announced the theme for the upcoming Met Gala in spring 2018. Under the title "Heavenly Bodies: Fashion and the Catholic Imagination", the exhibition will feature religiously inspired garments by over 150 designers and 50 traditional garbs on loan from the Sistine Chapel sacristy – some of which have never been seen outside the Vatican's enormous concrete walls. It intends to highlight religion's enduring influence on fashion and the constant interplay between the two paradoxes. "We have confidence that the exhibition will inspire understanding, creativity and, along the way, constructive dialogue, which is precisely a museum's role in our civil society," told Daniel H. Weiss, president and chief executive of the Met, the New York Times earlier this week.
This time, the exhibition will spread across three different galleries; the Anna Wintour Costume Center, the medieval rooms in the Met's Fifth Avenue location and the Cloisters museum further uptown. The idea for a religiously influenced presentation stems from the museum's own collections on Judaism, Buddhism, Hinduism, Christianity and Islam. However, upon realisation of the project curator Andrew Bolton tightened the scope of the theme as the majority of Western designers like Coco Chanel, Elsa Schiaparelli, Versace and Lacroix, came from a Catholic background. "The focus is on a shared hypothesis about what we call the Catholic imagination and the way it has engaged artists and designers and shaped their approach to creativity, as opposed to any kind of theology or sociology. Beauty has often been a bridge between believers and unbelievers," explained Bolton. The gala will be co-hosted by contemporary fashion icons Amal Clooney, Rihanna and Donatella Versace.
Victoria Beckham Teams Up with Reebok
Earlier this week Victoria Beckham announced a new collaboration with sportswear giant Reebok. While it's not entirely surprising the fashion entrepreneur decided to ride the growing athleisure wave, the social media posts promoting her new project wearing the Reebok Classic sneaker still look a bit, well, foreign. After all, the designer has always been a self-proclaimed high-heel enthusiast. Nonetheless, it will be interesting to see how Beckham will incorporate her sophisticated, minimalist style into a sportswear aesthetic. According to Reebok, who have made it their mission to empower women through their brand, there is no better ambassador to project their message onto the world. "She is a true visionary who possesses a relentless desire to help women become the best version of themselves," said Corinna Werkle, Senior Vice President of the Women's Initiatives at Reebok in a statement.
Thereby, Victoria Beckham is following in the footsteps of other famous influencers like Ariana Grande, Gigi Hadid and Teyana Taylor, who have previously put their signatures on Reebok merchandise in the name of female empowerment. With this long-term partnership, Beckham hopes to "challenge the traditional notions of fitness apparel within a fashion context." She also adds that she is "incredibly excited to embark on this partnership built on shared values. I have always championed instilling confidence in women and Reebok is a brand that has been at the forefront of this same message for decades." The collaboration is scheduled to drop in late 2018.
Topshop Introduces Unisex Changing Rooms
Following a wave of complaints from its transgender customer base, Topshop has revised its chain-wide fitting room policy. Customers will now be able to use any changing room available to them, regardless of gender. "As part of our commitment to equal opportunities and non-discrimination, we felt our policy needed updating. Though typically located in specific product areas such as Topshop or Topman, our fitting rooms are now available for all customers to use. This has been communicated across the chain." The news only broke when UK-based artist Travis Alabanza, who openly lives as a transgender woman, was denied entry into the fitting rooms of a Manchester branch of the brand. However, the change had apparently already been implemented months before then, when the retailer received complaints stating similar incidents. Topshop is following the example of Urban Outfitters, who successfully installed genderless changing room areas many years ago.
Kim Kardashian Launches New Shopping App
This week, Kim Kardashian launched a new shopping app that will satisfy all your outfit cravings. Entitled ScreenShop, the app finds any look you like available for purchase within a manner of seconds. Kind of like Shazam – just for shopping. Users simply take a screenshot of the outfit they are after on their phone and import it to the app. ScreenShop then scans a variety of online stores to find the best matches at different price points. It can't get much easier than that, can it? "What we've found is people are less interested in buying the exact same thing," shared app cofounder Jonathan Caras with Forbes. "They were interested in being presented a wide variety of similar items and through this key insight we clarified the product's vision."
ScreenShop cofounder and CMO Molly Hurwitz found the problem hiding in her own closet, often finding herself taking screenshots of looks that she liked and then later googling the products using different keywords. "I found that process to be really cumbersome and I couldn't find a good solution." And thus, the idea was born. Kardashian worked in an advising capacity on the app an reportedly came up with the screenshot part of the process. "Finding the technology of screenshotting anything and within seconds turning it into a digital store was groundbreaking—I've never seen that before," she said. Indeed, it is a pioneering application for the industry.
SUBSCRIBE TO OUR NEWSLETTER
Subscribe to our mailing list and get interesting stuff and updates to your email inbox.