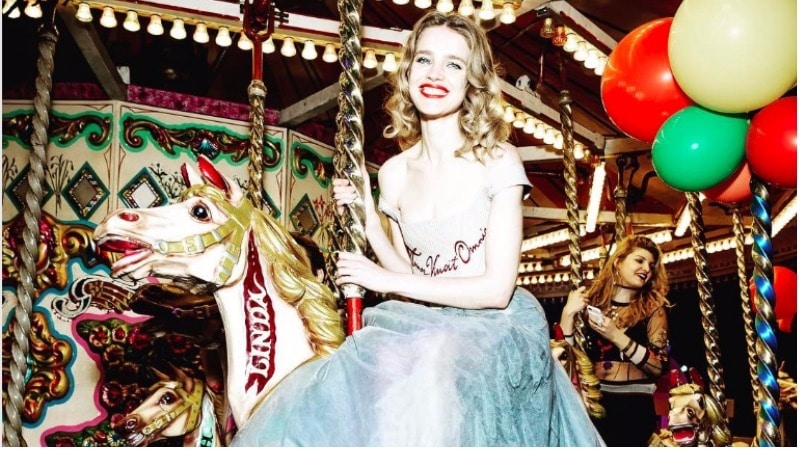 This week Gap Inc joined the fight against forest degradation, Sofia Vergara launched a lingerie line to fund aspiring business women. Discover these stories and more as we reveal this week's top international fashion news.
Natalia Vodianova's Fund Fair Heads for New York
Citizens of New York, a star studded fair is headed your way this October. Previously hosting guests such as Stella McCartney, Doutzen Kroes, Liv Tyler and more, the upcoming event is one not to be missed. Best of all, this fun fair is a Fund Fair, created by super model Natalia Vodianova to raise money for children. The annual carnival, which debuted in London in 2015, links in with Vodianova's Naked Heart Foundation. Established in 2004, the foundation was created to build an inclusive society and aid children with disabilities and special needs. Its missions include ensuring that no child with living parents ends up in an orphanage or children's home. They also seek to provide services and support to families who have a disabled child at home.
The foundation believes that "play is a necessity, not a luxury", and its annual, vibrant carnival captures this spirit accordingly. As they seek to transform neighbourhoods, hospitals and homes into beautiful, fun environments for disabled and special needs children, the proceeds from the Fund fairs are invaluable. The previous event, co-hosted by model Karlie Kloss, raised over half a million dollars for the Foundation. Set for the first time in the bustling city of New York, the next Fund Fair will take place on October 28. The event's theme will draw from Halloween and will take inspiration from the artist Jeff Koons.
Sofia Vergara Co-Designs Lingerie Line to Benefit Aspiring Businesswomen
As 2017's  highest paid television actress, Modern Family's Sofia Vergara, strives to help other women achieve their own success. Partnering with Renata Black, Sofia is co-launching a subscription service lingerie line. The line, EBY, is a relaunch of Renata's brand, 'Empowered by You', and will donate 10% of its profits to the Seven Bar Foundation. This non-profit organisation provides micro financing to women so that they may grow their businesses.
"EBY repositions underwear as a symbol of seduction to one of empowerment," explained Black. The collection presents six styles including a thong, cheeky, g-string, bikini and more. These will arrive in a range of colours and prints in sizes XS to 4XL. Rather than going to the stores to purchase these gorgeous pieces, all that is required is an online subscription. Customers can sign up here for a monthly, every other month, or quarterly subscription. As Sofia explains, the collection presents "a little gift you give yourself every month." If buying beautiful lingerie will contribute to female empowerment, we're more than happy to help.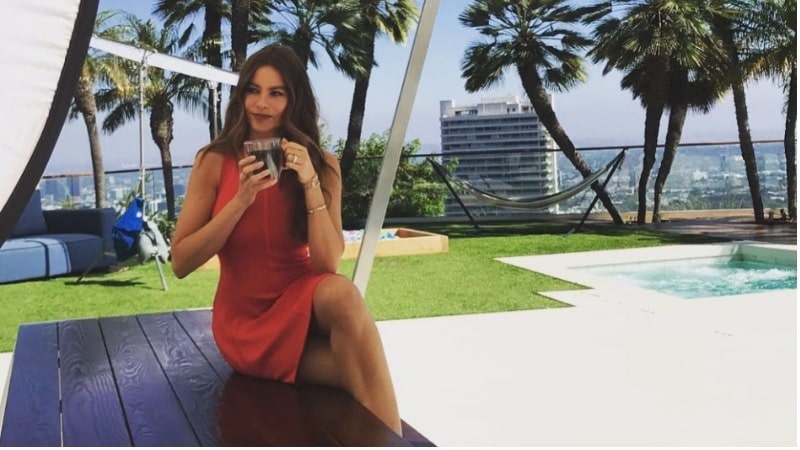 Gap Inc. Takes on Forest Degradation
As more companies join the mission to make fashion ethical and eco-friendly, it appears that going green is 2017's biggest trend. This week, Gap Inc. launched their new Wood-Derived Materials Policy in a bid to fight global climate change and forest degradation. The policy commits Gap Inc. to the ethical sourcing of products and the use of sustainable raw materials. Additionally, it prevents them from using ancient and endangered high carbon value forest areas to create cellulose-based textiles.
This policy is likely to have a big impact, as it spans across all of Gap Inc.'s brands. These include Gap, Banana Republic, Old Navy, and more. As a part of this new step towards eco-friendly fashion, they will work with the international, environmental not-for-profit organisation, Canopy. This organisation collaborates with more than 750 companies to protect the world's forests. Through CanopyStyle, it has received pledges from over 100 international brands to stop using materials made from ancient and endangered forests. With The North Face, Timberland, Stella McCartney, Gap Inc. and a host of others on board, Canopy are creating deep roots for their movement to save the forests.
Ellen DeGeneres Unveils Baby Collection
It would seem that once you've achieved the goal of having the whole world recognise you merely by your first name, that would be enough. But, as women such as Beyonce, Oprah, Madonna and Ellen have shown, it doesn't stop there. This week, television host, Ellen DeGeneres added another rung to her staggeringly high ladder of success, launching a collection for babies.
Released under her extensive lifestyle brand, ED, the collection includes furniture, bibs, clothes, shoes, strollers, blankets, and more. Essentially, for anything your baby could ever want or need, Ellen has you covered. Channeling the positivity of the dancing daytime television queen, many of the items feature affectionate messages. These include statements such as "Made with Love," and "I Can and I Will". Regarding the collection and loving sayings printed upon it, Ellen has commented, "Babies love to be swaddled and should always be surrounded by love and kindness. I created my baby collection with that thought in mind. Each piece has a message of love and the line is filled with whimsical and fun pieces."
SUBSCRIBE TO OUR NEWSLETTER
Subscribe to our mailing list and get interesting stuff and updates to your email inbox.