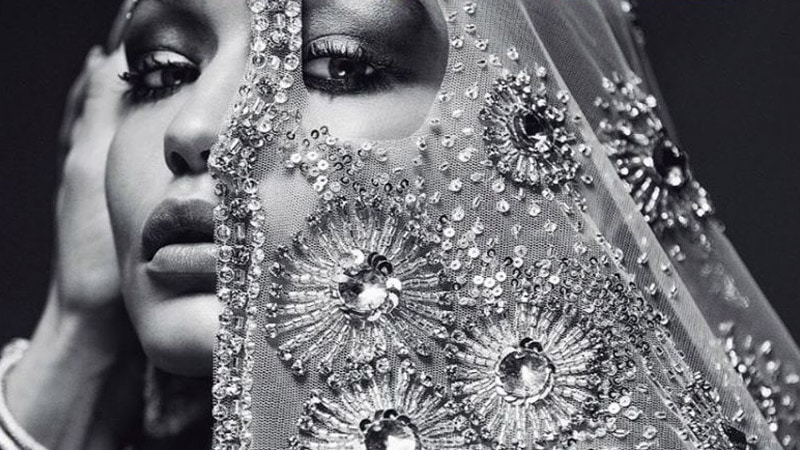 From Gigi Hadid's first Vogue Arabia cover to Chanel's grand contribution to the immortalisation of French fashion, these are the top international fashion news stories of the week.
Louis Vuitton Models Set to Grace Paris' Louvre in Upcoming Runway Show
As the city of lights and love plays host to the world's top fashion houses at Paris Fashion Week, Louis Vuitton's creative director, Nicolas Ghesquière, has announced the stunning backdrop for the brand's upcoming runway collection. Paying homage to the eternally intertwined worlds of art and fashion, the AW17 show will take place at Paris' Louvre, inside a colossal indoor sculpture garden known as the 'Cour Marly'.
At 6:30 pm on March 7, Paris' penultimate runway show of the season will see Louis Vuitton models move through the three-story grand hall, walking amongst potted trees and neoclassical sculptures, originally commissioned for Louis XIV's holiday residence, the Château de Marly. As the sun sets over Paris, the Cour Marly's spectacular glass ceiling which was designed by the architect responsible for the Louvre's famous glass pyramid entrance, I.M Pei, will flood the cream stone hall with the shadows of twilight.
Gigi Hadid is criticised over Vogue Arabia cover shoot
With a high fashion it-girl modelling as cover girl, a real life princess acting as editor in chief, and a name that links to an editorial empire, newcomer Vogue Arabia is destined for a promising future. The first issue of the magazine was released this week featuring half-Palestinian, half Dutch-American model Gigi Hadid, wearing a crystal-embellished hijab on the cover.
In the current political climate, diversity amongst the fashion industry has become a hot topic amongst the media and the public. Last Month, following a public backlash, model Karlie Kloss made a formal apology for her appearance in a geisha-themed photo shoot for Vogue's diversity issue. Now, with the release of this latest Vogue Arabia cover, the debate has arisen as to whether Gigi's wearing of the hijab is appropriate due to her family ancestry, or if it is cultural appropriation. On Twitter this week, Gigi was slammed for wearing the hijab as a "fashion statement", with one user enraged saying "women are shamed for it, yet she can parade around the cover of Vogue." Other members of the public, however, have rallied behind the 21-year-old model, arguing that she grew up in a Muslim household with a Palestinian father, and is, therefore, expressing an aspect of her cultural heritage.
Whichever side of the debate the pendulum swings, the significance of Vogue Arabia's creation cannot be extinguished. Appointed as editor in chief, Saudi Princess Deena Alijuhani Abdulaziz eloquently expressed this milestone in her statement that "the collage of countries across the Arab world are long-deserving of a place in fashion history." As for her opinion on Gigi Hadid, the princess' position was clear. "There's no better first 'face' to lead the charge for Vogue Arabia than Gigi, a model who defines tomorrow's entrepreneurial and dynamic generation."
Chanel Contributes Millions to the Development of a French Museum of Fashion
In the midst of AW17 Fashion Week, Paris reaffirmed its title as one of the world's top fashion capitals. As the city lit up with high fashion runways, Paris announced their plans to create France's first permanent fashion museum, to showcase the history of fashion and its Parisian heritage from the 18th century to the present. Sponsored exclusively by Chanel, the French design house is contributing 5.7 million euros to the renovation of the destined museum site, the Palais Galliera.
Situated within walking distance of prestigious couture boutiques, the Renaissance-inspired palace has in the past acted as merely a temporary gallery for fashion enthusiasts. Over several years, crowds have gathered to see the fleeting yet exquisite exhibitions curated by master fashion historian Olivier Saillard showcased at the Galliera. Now, the opportunity to create a permanent gallery, and bring into the public eye more than 200,000 archived articles from fashion history have led to this generous donation by Chanel, with president Bruno Pavlovsky declaring that "supporting an institution like the Palais Galliera is part of our mission to bring fashion history to life."
The new museum, which is set to open in 2019, will be situated in the 7,211 square foot basement of the palace and will be open to the public all year round. In recognition of Chanel's contribution to the permanent gallery instalment, the new space shall be named the 'Gabrielle Chanel Rooms', honouring the late French fashion icon Gabrielle (Coco) Chanel.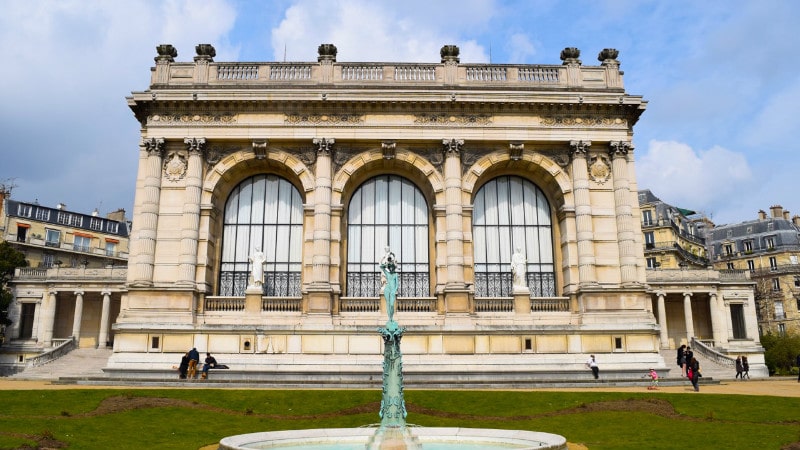 One to watch: Kacey Devlin wins National Designer Award
As fashion took over the city of Melbourne this week with the beginning of the annual Virgin Australia Melbourne Fashion Festival (VAMFF), designer Kacey Devlin's career was projected into the spotlight. As the festival officially opened on Wednesday, March 1, Kacey, who has been in the industry for less than five years, received the National Designer Award for her AW16 Collection 'Decode'. Previous winners include household names in Australian fashion such as Toni Maticevski, Josh Goot, Romance Was Born, and Dion Lee. The winner will showcase her collection at David Jones runway show at VAMFF, this March 14. 
Devin's winning collection featured the fluid tailoring and soft pleating that formed the brand's signature appeal. Exploring both the vulnerability and sensuality of the female form, Devlin's designs seek to empower women through their modern take on tailoring. "The brand has a soft, deconstructed approach to soft tailoring, we're very fluid. We're a modern uniform for a contemporary woman. We looked at deconstructing pleats and kilts and have mixed that with our fluid silks," Devlin explained.
Sarah Jessica Parker Unveils New Handbag Collection
When she's not chasing after Big or running through city streets dressed in a tutu, Carrie Bradshaw's real life alter ego Sarah Jessica Parker leads quite the busy life. This week the beloved American actress, producer and designer released a new handbag spring collection, 'The Seven Essentials', forming an extension of her successful 'SJP by Sarah Jessica Parker' label, which features shoes and fragrances.
As the public gravitated immediately this week towards first looks at the new collection's seven available designs, keen observers realised that they had already spotted the 'Jackie' cross body bag not once, but four times this year at various events. Throughout the beginning of 2017, Sarah Jessica Parker gave fans a secret sneak peek of the Jackie bag, wearing it in various colours to LAX airport, Calvin Klein's fall 2017 show as well as to the Prabal Gurung runway and the front row of Narcisco Rodriguez.
The seven-part 'essentials' collection includes a crossbody bag, backpack, two clutch styles, bucket bag, hobo, and a tote. Casting memory back to a favourite hair accessory of her youth, each new bag features grosgrain ribbon lining, as well as a charm attached to the handles featuring the rippled grosgrain pattern. Currently available for pre-order at Bloomingdales, owning one of SJP's new bags will set you back $395 – $695. We'll take one of each, please.
Balenciaga Fires Casting Agency Following Claims of Abuse Towards Models
The career of a model is undoubtedly paved with both triumphant success and harsh rejection when it comes to landing a new job. It is not, however, a career that warrants young women to be mistreated at the hands of those with industry power. This week, Balenciaga fired their casting agency following disturbing allegations made by U.S casting director, James Scully, regarding cruel and sadistic treatment of models at the hands of casting agents.
Within 24 hours of the claims surfacing, Balenciaga acted swiftly in not only firing casting agents Madia and Ramy, but by also making a formal written apology to the models affected by the incident. This move to show zero tolerance to acts of abuse is a commendable, yet unsurprising reaction from Balenciaga. The chairman and chief executive of Kering, François-Henri Pinault, which owns Balenciaga, is also the chairman of the Kering Foundation which was launched in 2009 to combat violence against women.
Balenciaga was not the only fashion house brought under fire in the claims posted on Scully's Instagram, as he also accused several fashion houses of attempting to "sneak in" underage models, and alleged that Lanvin has said they "do not want to be presented with women of colour." Lanvin spokeswoman, Sophie Boilley, has denied the validity of such allegations contesting that they are "completely false and baseless".
SUBSCRIBE TO OUR NEWSLETTER
Subscribe to our mailing list and get interesting stuff and updates to your email inbox.