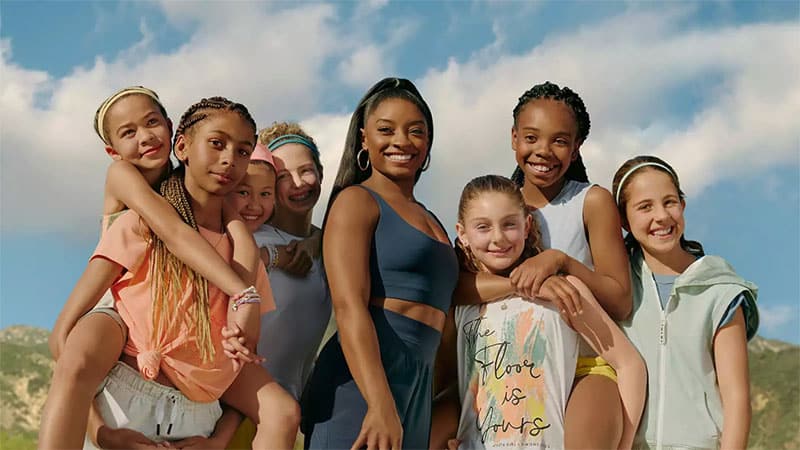 The schedules for London Fashion Week and NYFW are here, and Simone Biles is launching a collaboration with Athleta Girl. Find these stories and more as we uncover the top international fashion news of the week.
Simone Biles and Athleta Girl Collaborate on a Collection
Olympic athlete Simone Biles and Athleta Girl are collaborating on a new collection. "I wanted to create a collection with Athleta that was stylish for young women to throw on for class or take on the go to practice," said Biles. "My hope is that the line gives girls the freedom to discover their own personal style. I want every girl to feel special in every item."
The collection is aimed at those going back to school, promoting the importance of inner confidence in young girls. "The collection includes my affirmations 'Use Your Voice' and 'Courage Is Your Superpower'," she said. "For me, affirmations are gentle reminders that help tap into my inner confidence. I hope young girls feel like they have an 'inner Simone' when they wear it. If they're ever having a rough day or feel like they can't do it, they can look down and have that daily reminder that they can." The collection is available for purchase online and in-store.
View this post on Instagram
CFDA Drops Calendar for NYFW
The CFDA has released the schedule for NYFW. The fashion event takes place from September 9 to 14, with Proenza Schouler opening the event and Tom Ford closing it out on Wednesday. Over the course of the week, there will be shows from Tommy Hilfiger, Brandon Maxwell, Coach, and Jason Wu. Fendi will be hosting a special edition show dedicated to the 25th anniversary of the iconic Baguette bag.
NYFW will also celebrate the 60th anniversary of the CFDA. "This year marks the 60th anniversary of the CFDA, and as the organizer of the official NYFW schedule, we are incredibly proud to release a lineup that reflects our founding principle: to promote American fashion on a global scale," said Steven Kolb, the CEO of the CFDA. "We celebrate the collective excellence, diversity, and resilience of our industry and look forward to a strong American collections season alongside our esteemed international guests."
View this post on Instagram
Dior Beauty Partners with Lucibel on LED Mask Technology
Dior Beauty is going one step further with its beauty technology by collaborating with Lucibel on an LED mask. It will be available to use in Dior spa, the at-home version will be available to purchase from January 2022. The innovative French lighting company has designed an LED mask for anti-aging and regenerating the skin. The user should wear the device for 12 minutes twice a week, the designer label shared. Moreover, it's 20x more effective than traditional LED masks on the market.
"Because the body is made up of living cells that have a vital need for exposure to light, the mask acts first of all as a natural energy source to balance the metabolism, restore harmony, and soothe the mind," said Dior. "Young skin sees an instant effect on quality and imperfections (reduced pore diameter, rebalanced sebum levels, and a luminous complexion). More mature skin sees an anti-aging action that is strengthened over time (smoothed wrinkles, elasticity and volume density)."
View this post on Instagram
London Fashion Week Debuts the Schedule
The schedule for London Fashion Week is here. The fashion event will take place after NYFW, from September 16-20. The British Fashion Council confirmed that 110 brands will showcase their SS23 collections in both digital and physical formats. The designers returning to the catwalk include Burberry, Raf Simons, Roksanda, and Richard Quinn. Labels making their LFW debut include JW Anderson, Emilia Wickstead, and Simone Rocha.
"It's been a dream for a while to show in London – a city where fashion and creativity is omnipresent in the streets and where I see exceptional people with a strong, unique style," said Raf Simons in a statement about his upcoming LFW show. "I'm extremely excited that this dream is becoming a reality now, and I'm very happy to welcome the amazing people and faces that make up the London scene to my show. [I] Can't wait to see you and dance the night away."
View this post on Instagram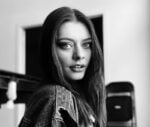 Alexandra Feiam is an experienced fashion writer who holds a degree in journalism. She has an impressive portfolio and expertise working as the Editor at Power Retail and Commercial Content Editor at Newscorp. Ally has been writing for The TrendSpotter since 2018, and her work has been featured in notable publications such as The Herald Sun, Arirang TV South Korea, Kidspot, The House of Wellness, and The Daily Telegraph.
SUBSCRIBE TO OUR NEWSLETTER
Subscribe to our mailing list and get interesting stuff and updates to your email inbox.