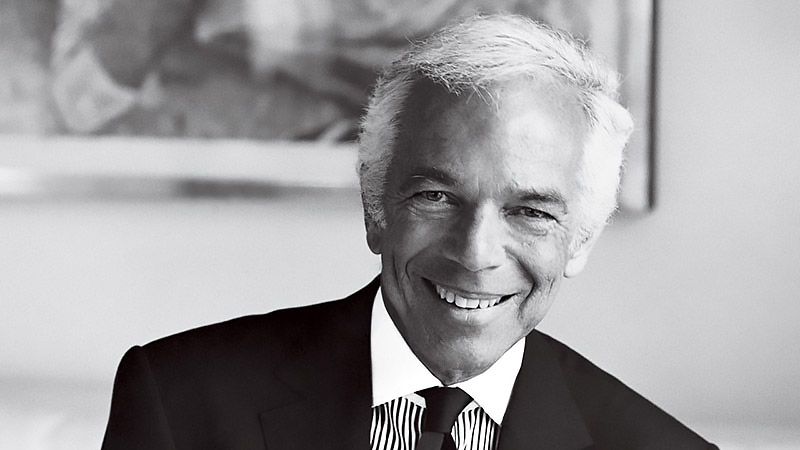 This week in fashion, Zara is pledging to make its clothes 100% sustainable and Ralph Lauren is getting his own film. Read these stories and more as we uncover the top international fashion news of the week.
HBO is Creating a Film About Ralph Lauren
Ralph Lauren is celebrating his 50th anniversary in the industry with a film by HBO, Very Ralph. The movie is a deep dive into his life and will include interviews with Anna Wintour, André Leon Talley, the late Karl Lagerfeld and many more. The Polo brand was established in 1968 and has become one of the world's most influential designers. Very Ralph debuts on November 12, exclusive to HBO.
Versace Creates JLo Inspired Sneakers
Versace has released a pair of sneakers in honour of the infamous dress worn by JLo in 2000. The gown shut down the red carpet and inspired the launch of Google Images. The shoe, Concepts x Versace Chain Reaction Sneaker, is also in honour of the singer's 50th birthday and the upcoming 20th anniversary of the piece.
It is featuring the same leaf pattern in green and blue, with a chunky heel and a nude insert to match Ms Lopez's cleavage in the dress. "Usually if you come to a fitting of mine, there are tons of dresses and tons of shoes," said JLo. "There's always so many choices. But this day we only really had a choice between two dresses. One was kind of like a white dress, and the other was the Versace jungle-print dress…I put on the green dress and come out, and Benny [Medina] goes, 'That's it. That's it. Don't even talk about it. That's the dress."
Kanye West Launches a New Line of Clothing
Kanye is filing a trademark for the name Sunday Service, for a new clothing line. The name is reminiscent of the weekly concerts he holds where a choir sings covers of his songs. The trademark covers apparel including "bottoms, dresses, footwear, headwear, jackets, loungewear, scarves, shirts, socks and tops". Kanye has made a name for himself with the launch of Yeezy in 2015 and his collaborations with other designers. The line is yet to be released.
Damian Hurley Pays Homage to His Mother's Iconic Versace Dress
Elizabeth Hurley's son, Damian, channelled his mum's iconic safety pin dress at launch for Pat McGrath in London. The actress wore the Versace gown in 1994 with then-boyfriend, Hugh Grant, at the Four Weddings and a Funeral premiere. Her son wore a suit covered in gold pins at his debut into the modelling world. Damian is part of the launch of Pat McGrath's new foundation line Sublime Perfection: The System, in his first beauty campaign.
Zara Pledges to Use Sustainable Fabric by 2025
Zara is pledging to use 100% sustainable fabric by 2025. The brand, owned by Inditex, will join other brands including Zara Home, Pull & Bear, Massimo Dutti and Bershka. The brand no longer provides plastic bags to its customers and will phase out the use of fibres from endangered forests. It will also stop releasing toxic chemicals in the air by 2020 along with zero waste, in partnership with Zero Discharge of Hazardous Chemicals.
"We need to be a force for change, not only in the company but in the whole sector," explained Pablo Isla, Inditex's CEO. "We are the ones establishing these targets: the strength and impulse for change is coming from the commercial team, the people who are working with our suppliers, the people working with fabrics. It is something that's happening inside our company."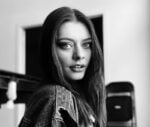 Alexandra Feiam is an experienced fashion writer who holds a degree in journalism. She has an impressive portfolio and expertise working as the Editor at Power Retail and Commercial Content Editor at Newscorp. Ally has been writing for The TrendSpotter since 2018, and her work has been featured in notable publications such as The Herald Sun, Arirang TV South Korea, Kidspot, The House of Wellness, and The Daily Telegraph.
SUBSCRIBE TO OUR NEWSLETTER
Subscribe to our mailing list and get interesting stuff and updates to your email inbox.