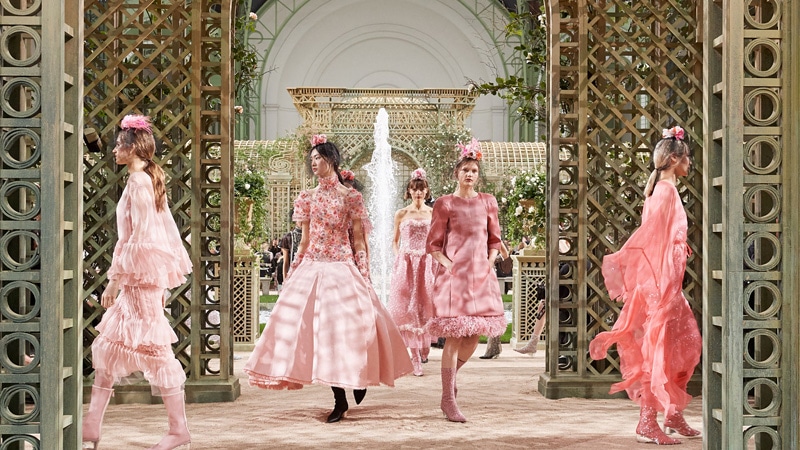 This week in fashion, Gucci celebrated Chinese New Year with a canine-themed collection, Dior hosted a surreal masquerade ball and Elton John announced the designer of his farewell tour wardrobe. Find these stories and more as we reveal this week's top international fashion news.
Gucci Celebrates Chinese New Year with a Quirky Canine Themed Collection
It appears a new animal has been unleashed into the Gucci Garden. In correlation with 2018's upcoming Chinese New Year, Gucci's creative director, Alessandro Michele, has kicked off the Year of the Dog with an exclusive, canine-themed collection. For years we have all seen Karl Lagerfeld's snow-white cat Choupette appear throughout his signature collections. Now, Alessandro's Boston Terrier pooches, Bosco and Orso, have taken centre stage.
The capsule collection incorporates 63 pieces, which include ready-to-wear clothing, jewellery, shoes, bags and more. Each item is playfully embellished with a Bosco or Orso face, illustrated by artist Helen Downie. Better known as 'Unskilled Worker', Downie was discovered by Michele on Instagram back in 2015. Following her recent October 2017 collaboration with the brand, this is the second time Downie's unique illustrations have complemented the iconic Gucci print. The Gucci Chinese New Year collection is now available here.
Dior Presents Surrealist Couture Show and Hypnotic Masquerade Ball
This week, Dior's creative director, Maria Grazia Chiuri, proved her status as a true artist. Setting the bar high for the rest of Paris Couture Week, Chiuri transformed the gardens of the Musée Rodin into a surreal life-size chessboard. Upon this captivating catwalk, Dior's Spring/Summer 2018 Haute Couture collection magnetised spectators. There, webbed bodices crept up the slender necks of cat-eyed models. Black and white dominated the dream-like show of decadent gowns featuring stunning, optical illusions. Dior's couture works of art fit seamlessly within the gallery setting, where Rodin's 'Thinker' sculpture was undoubtedly admiring the collection from his garden perch. For the show, British milliner, Steven Jones, created an entirely new art form, designing delicate surrealist masks which hovered inexplicably over models' eyes.
Following the hypnotic show, the venue transformed once more into the evening setting for Dior's masquerade ball. In attendance were some of fashion's finest, including Bella Hadid, Sasha Pivovarova and Winnie Harlow. Willow Smith also performed to an enthralled audience and the lady of the evening, Maria Grazia Chiuri.
Chanel Creates a Mystical, Garden Party Runway at Paris Couture Week
Throughout the years, Paris' Grand Palais has transformed many times at the hands of Chanel's creative director, Karl Lagerfeld. Its vast space has held a giant carousel, frosty icebergs and even a life-size Chanel rocket. The Palais has morphed into an underwater oasis, mystical woodlands and an abandoned theatre. This week, the venue took on a new life as the setting of an enchanting garden party for Chanel's Spring/Summer 2018 Haute Couture runway.
At the show, guests were seated amongst lush gardens, fountains, and decorative arches ornamented with fresh roses. The show itself began with a floral bouquet colour palette of pink, violet, white and eggshell blue. Amongst this, the fashion house's signature tweed also made an appearance. As for the details, intricate beading and delicate plumes featured alongside ornate, embellished shoes and exaggerated silhouettes. Reminiscent of a scene from Alice in Wonderland, each look consisted of innovative shapes, patterns and cuts. As the show continued, unique collars emerged and the dainty opening outfits made way for emerald, peach, black and cobalt gowns. Finally, the show was closed by a Chanel 'bride'. This season, she descended in an androgynous design that consisted of an all-white feathered shawl and train, as well as a pearl white tux and pants.
Vivienne Westwood Biopic Premieres at Sundance Film Festival
Each year, the Sundance Film Festival showcases the works of bold, independent film-makers. The stories they tell each seek to challenge the ways we view our world. This year, one of those films is that of British filmmaker, Lorna Tucker. The story she has chosen to tell explores the life and legacy of the iconic Vivienne Westwood. Aptly titled, 'Westwood: Punk, Icon, Activist', it is the first film to capture the pure essence of the rebellious designer.
Through a series of raw interviews, unearthed archival footage and more, Tucker shows the many sides of the 77-year-old designer. On the one hand, the film recounts Westwood's history from her early career as a school teacher to her evolution into the fashion punk icon we know today. On the other, it demonstrates her present everyday life as a designer and activist, as well as her environmental aspirations for the future.
Elton John Chooses Gucci to Design his Farewell Tour Wardrobe
There are few stars who can say they have performed in more than 80 countries across the world and sold more than 300 million records. For Elton John, both of these milestones have been ticked off his bucket list. Now, after nearly 50 years performing on stage, the legendary musician is embarking on a final farewell tour. At the wise age of 70, he will continue to make music, however, he is retiring from the stage in order to spend more time with his husband and their two sons. Titled 'Farewell Yellow Brick Road', the tour will last for 3 years, starting in September 2018. Of course, for a tour to end all tours, the flamboyant singer will be needing a dazzling costume wardrobe to match. That's where Gucci comes in.
Elton has officially chosen Gucci as the exclusive designer of his world tour wardrobe. Although he could have hand-picked any designer in the world for this role, Elton ultimately chose Alessandro Michele because he believes his designs are "humorous and fun and beautifully made." During his farewell announcement, the star wore a dazzling brocade jacket designed by Gucci, which read 'Gucci Loves Elton'. With the fusion of Elton's world-famous, beloved music and Gucci's coveted, inspiring designs, the 'Farewell Yellow Brick Road' tour is undoubtedly set to go down in history.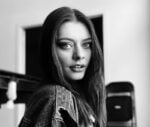 Alexandra Feiam is an experienced fashion writer who holds a degree in journalism. She has an impressive portfolio and expertise working as the Editor at Power Retail and Commercial Content Editor at Newscorp. Ally has been writing for The TrendSpotter since 2018, and her work has been featured in notable publications such as The Herald Sun, Arirang TV South Korea, Kidspot, The House of Wellness, and The Daily Telegraph.
SUBSCRIBE TO OUR NEWSLETTER
Subscribe to our mailing list and get interesting stuff and updates to your email inbox.