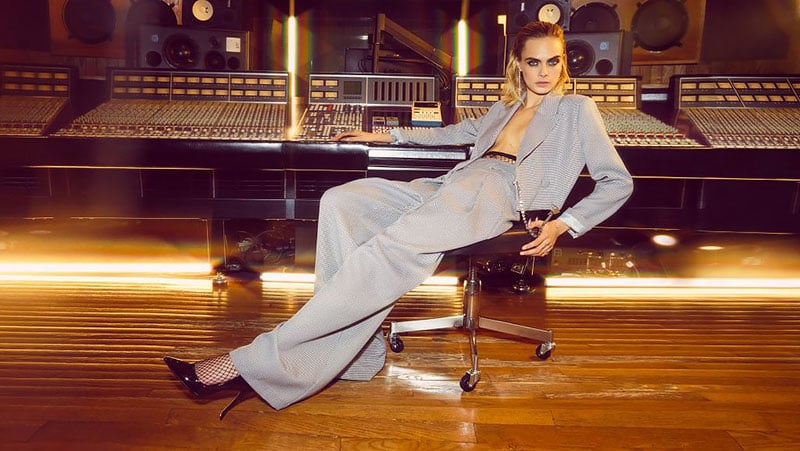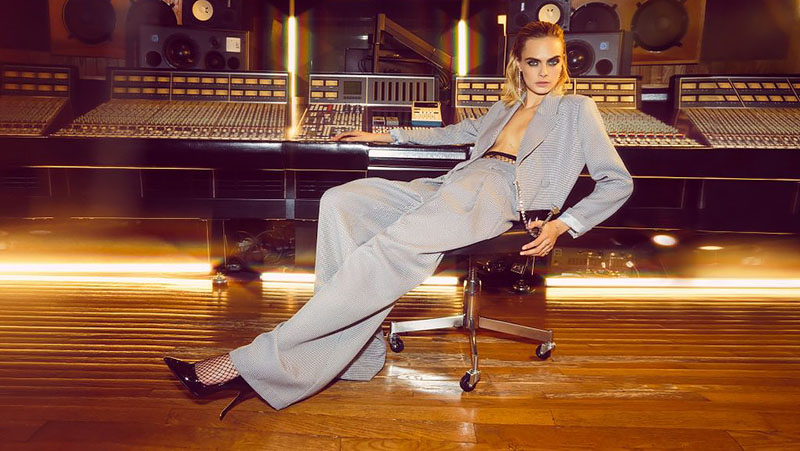 This week in fashion, Cara Delevigne collaborates with Nasty Gal, and Alber Elbaz returns to the designing world. Find these stories and more as we uncover the top international fashion news of the week.
Nasty Gal Collaborates with Cara Delevigne
Nasty Gal has collaborated with Cara Delevigne on a party collection. The holiday collection features 'edgy' pieces that are inspired by music idols from the '70s and '80s. The range includes a cropped pinstripe suit, leopard print coat, red leather blazer dress and band T-shirts.

"I love wearing something that would be traditionally more masculine and making it feminine and sexy," said Cara Delevigne. "Like the pantsuit, but worn with a nice heel or bralette." The prices start at $30 and are size-inclusive – available online now.
Rebag Introduces an App for Designer Bags
Rebag is introducing an app that will calculate the value of pre-owned designer bags. The app, Clair, hopes to fill the gap for customers who are unsure of the worth of their luxury goods and help those who wish to sell their own. The company took five years to develop the software and allows users to purchase and vend products instantly.
"Essentially, it's an instant evaluation tool for the luxury resale industry," explained Charles Gorra, the CEO of Rebag. "We think it has a much broader impact in terms of the whole luxury ecosystem." The app is available for download for smartphones and hopes to disrupt the luxury fashion industry.
Alber Elbaz Returns to Fashion
Former Lanvin designer, Alber Elbaz is returning to fashion by releasing a new brand, AZfashion. The label aims to compete in the high-end category with no set time frames or seasonal shows. The collections are in collaboration with Richemont, who is the majority owner of the name. "We are not going to do pre-collections, collections, post-collections," said Mr Elbaz. "It's going to be about things I believe are relevant to make. We are just beginning now. And we are beginning really, really small. I like the idea of starting small today."
Supreme Named Most-Searched Brand for 'Fakes'
Supreme tops the list as the most requested fake fashion brand across the world. A report by SEMrush curated lists of the labels with the highest number of searches for counterfeit goods, which the streetwear label won with 29,000 every month. "The clothing label is not alone. From shoes to accessories, be it casual brands or luxury labels – there is a hunger for fakes. Other most frequently searched-for brands include Vans and Ray-Ban Audemars Piguet and Patek Philippe," said Jana Garanko, the spokesperson for SEMrush.
"Eight out of the 15 most-searched-for fake brands were designer items, three of which were watches. This clearly shows a demand for luxurious names minus the price. [But] amongst the searches for most popular original brands, Vans placed first. In this list, about 80 per cent are affordable, which suggests people are keen on comfort."
SUBSCRIBE TO OUR NEWSLETTER
Subscribe to our mailing list and get interesting stuff and updates to your email inbox.