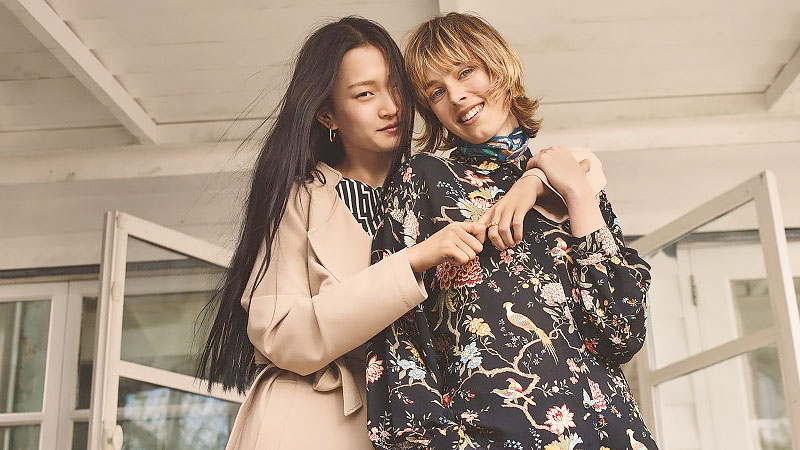 This week in fashion, Brandon Truaxe the founder of Deciem dies, H&M collaborates with British textiles brand GP & J Baker, Net-a-Porter has finally launched its kidswear collective and Viktor & Rolf's new collection debuted at Fashion Week. Find these stories and more as we reveal the top international fashion news of the week.
H&M Collaborates with British Textiles Brand GP & J Baker
High street favourite H&M announced its inspired alliance with heritage British textiles brand GP & J Baker last July but now the capsule collection has firmly hit Australian shores. Available to shop in-store on January 31, the colour-driven GP & J Baker x H&M collection is based off classic prints from the GP & J Baker archives, which goes back more than 100 years to when the stalwart brand was founded in 1884. The in-house design team at H&M hand-picked some of GP & J's most iconic and captivating prints, including Magnolia, which William Turner painted for GP & J Baker in 1913. Also appearing in the must-have collection are forever favourites like Oriental Bird, Blossom and Hydrangea Bird. They are refreshingly offset with some of the brand's more geometric treats, giving the line-up a discernibly fashion-forward feel.
Net-a-Porter has Launched its Kidswear Collective
After Dolce & Gabbana and Gucci childrenswear pop-up e-shops generated great popularity on Net-a-Porter.com, the retailer is launching a multi-brand kidswear collective. By "collective", Net-a-Porter means a tight edit of brands which have all created exclusive capsule collections for the website. Alanui Kids, Yeah Right NYC Kids, Chinti & Parker Kids, ATM Kids, Lingua Franca Kids, Golden Goose Deluxe and Veja comprise the list of seven labels for boys and girls aged one to 12.
"The new year felt like the perfect time to launch this collective," Net-a-Porter's global buying director, Elizabeth von der Goltz, said. "It's January – kids are back to school but there's this idea of coziness and wanting to feel comfortable." The capsules, accordingly, reflect this with comfy cardigans, cashmere sweaters, track pants and trainers. "Whether it's for ourselves or for our kids, we are always thinking about wellness in January so this is an extension of that – it's luxe athleisure for kids!"
Lanvin Announces a New Creative Director
Lanvin has appointed its new creative director, Bruno Sialelli, former menswear design director at Loewe. The appointment will symbolise a significant shift in the creative direction of the company, according to a media release from the label. Sialelli takes on the role after an unstable few years at Lanvin. The label has seen the appointment of numerous new creative directors who haven't lasted long on the job.
After Alber Elbaz left the company in late 2014 (working 15 years with the brand), Bouchra Jarrar took over, but he stayed for just over a year. Olivier Lapidus replaced Jarrar, but left a few months later. Lanvin has since been looking for the right designer to take the lead. And they believe they have found what's been missing in Sialelli. The label's chief executive officer, Jean-Philippe Hecquet said in a statement that they believe the designer's vision will "bring [Lanvin] back to life".
Viktor & Rolf's New Collection Debuted at Fashion Week
Some designers aim to make a fashion statement when they reveal their newest collection—and now Viktor & Rolf have done it! Earlier this week, the fashion house debuted their latest Spring/Summer 2019 Haute Couture collection in Paris. One by one, dresses featuring voluminous layers of ruffles and tulle graced the runway on a theme with the brand's bold and theatrical designs. Though it was something else that got people talking—or rather, reading.
Each dress was adorned with a different statement. They ranged from the uplifting ("I want a better world") to the antisocial ("Sorry I'm late. I didn't want to come."). The dresses certainly speak a very frank mind of their own.
Deciem Founder Brandon Truaxe Dies
Brandon Truaxe, the founder of Deciem, has died after a year-long public unravelling. He built the Canadian skin care company into a worldwide brand through radical pricing and social media marketing. But his increasingly erratic behaviour, documented on his company's Instagram account, ultimately cost him his position as CEO.
According to a statement in Canada's National Post, "it is understood he fell from a condominium building near Toronto's downtown." Riyadh Sweedan, a Deciem employee who said he also lived with Truaxe and had been his boyfriend, told the paper, "I don't think he jumped. I think he fell." A spokesperson for the Toronto Police Service would not confirm any information about the incident. They, however, revealed that they had been called to Truaxe's neighbourhood and found no evidence of criminal activity.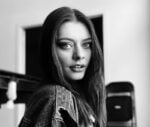 Alexandra Feiam is an experienced fashion writer who holds a degree in journalism. She has an impressive portfolio and expertise working as the Editor at Power Retail and Commercial Content Editor at Newscorp. Ally has been writing for The TrendSpotter since 2018, and her work has been featured in notable publications such as The Herald Sun, Arirang TV South Korea, Kidspot, The House of Wellness, and The Daily Telegraph.
SUBSCRIBE TO OUR NEWSLETTER
Subscribe to our mailing list and get interesting stuff and updates to your email inbox.