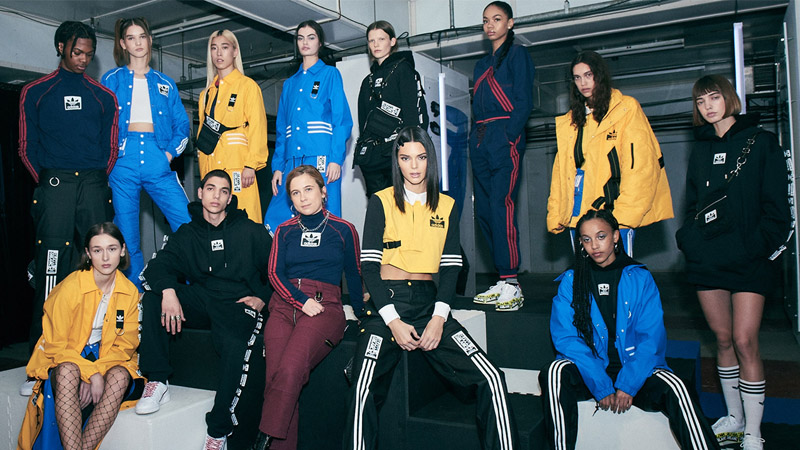 This week in fashion, Victoria's Secret has named its new CEO and is relaunching swim, Kendall Jenner art-directed the Olivia Oblanc Adidas Originals campaign and the Dolce & Gabbana Shanghai show was cancelled following a racism scandal. Find these stories and more as we reveal the top fashion news of this week.
Dolce & Gabbana Shanghai Show Cancelled by Chinese Government Following Racism Scandal
Luxury fashion house Dolce & Gabbana has called off its Shanghai show after a backlash over racially offensive posts on its social media. The company apologised on Wednesday for insulting remarks about China it allegedly made in exchanges on Instagram, claiming its accounts had been hacked. Chinese celebrities reacted angrily after screenshots of the conversations were posted on social media with several saying they would boycott the Dolce & Gabbana show scheduled for Wednesday night.
The screenshots, posted by Instagram fashion news account Diet Prada, appear to show co-founder Stefano Gabbana referring to China with crude terms and emojis as he defends promotional videos that had sparked controversy earlier. Dolce & Gabbana apologised on Instagram and said the accounts had been hacked. "We are very sorry for any distress caused by these unauthorised posts," it said. "We have nothing but respect for China and the people of China."
Victoria's Secret has Named its New CEO and is Relaunching Swim
Changes are coming to Victoria's Secret. The lingerie brand, which has been in the news over the past few weeks after a controversial interview CMO Ed Razek gave to Vogue, made two big announcements this week.
The first is the appointment of John Mehas as the new CEO, the current president of Tory Burch. The CEO of Victoria's Secret's parent company L Brands, Leslie H. Wexner, said that the company's priority will be increasing sales for its PINK and lingerie divisions, the latter of which Mehas will be leading. The brand will also be relaunching its swimwear line in spring next year, with licensing agreements in the works to sell items like eyewear and UGG products.
Kendall Jenner Art-Directed the Olivia Oblanc Adidas Originals Campaign
Kendall Jenner just teamed up with Adidas to art direct the brand's new campaign. The Keeping Up With the Kardashians' star, who is a brand ambassador, worked with the creative team on the multi-media visuals surrounding the Olivia Oblanc-designed Adidas Originals collection.
The Oblanc-Jenner combo was meant to inject a youthful spirit to the nearly 70-year-old brand. Oblanc went back in the archives to draw inspiration from the '70s and '90s for her modern line of gender-fluid tops, pants and jackets in primary colours. She worked with Jenner to recruit an inclusive group of filmmakers and models to bring the designs to life. The duo creative directed the Adidas Originals presentation that took place in London November 15, and the model told Vogue that Oblanc's collection really resonated with her because they "have very similar taste and like a lot of the same directors and musicians."
Boss Collaborates with Australian Artist Jeremyville for Holiday Capsule Collection
To celebrate the 2018 holiday season, Jeremyville joins forces with Boss on a limited-edition capsule collection featuring four quirky cartoon characters. It includes his iconic bunny, a stork, a pig to celebrate the Chinese New Year and a Christmas tree come to life. The characters are plugged into a busy fictional metropolis, where they take on various holiday preparations. Scenes and characters are then spread throughout the collection which includes tees, bags, shoes, jackets and even an iPhone case.
Tod's is Introducing Their First Factory Capsule Collection with Alessandro Dell'Acqua
Tod's is launching the first in a sequence of Tod's Factory capsule collections, beginning with a collaboration with Italian fashion designer Alessandro Dell'acqua. The leather-focused line features seven ready-to-wear pieces (coats, trenches, dresses and belts) and nine shoe styles (heels, driving shoes and boots). The collection is available in a selection of three materials in Dell'Acqua's go-to pink and black, plus Tod's signature brown leather.
Tod's Factory will function as an ongoing series of collaborations with designers, artists and influencers that are asked to give their take on "Tod's DNA." The first collection by Dell'Acqua will be available to buy in store this week and online at tods.com.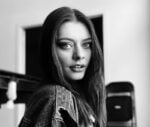 Alexandra Feiam is an experienced fashion writer who holds a degree in journalism. She has an impressive portfolio and expertise working as the Editor at Power Retail and Commercial Content Editor at Newscorp. Ally has been writing for The TrendSpotter since 2018, and her work has been featured in notable publications such as The Herald Sun, Arirang TV South Korea, Kidspot, The House of Wellness, and The Daily Telegraph.
SUBSCRIBE TO OUR NEWSLETTER
Subscribe to our mailing list and get interesting stuff and updates to your email inbox.