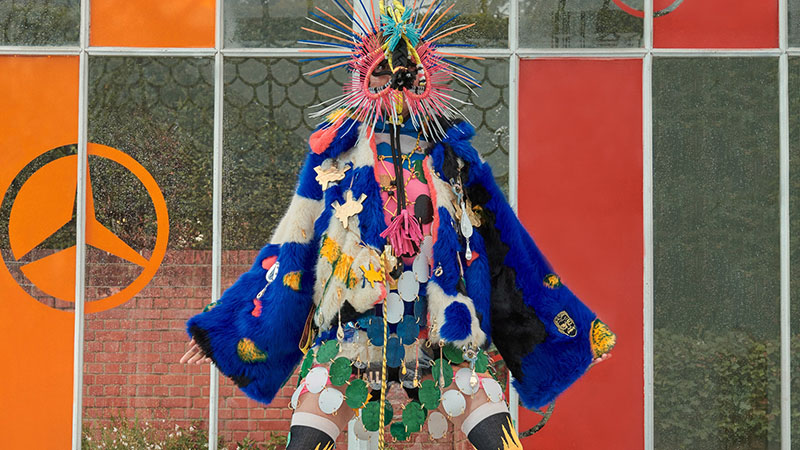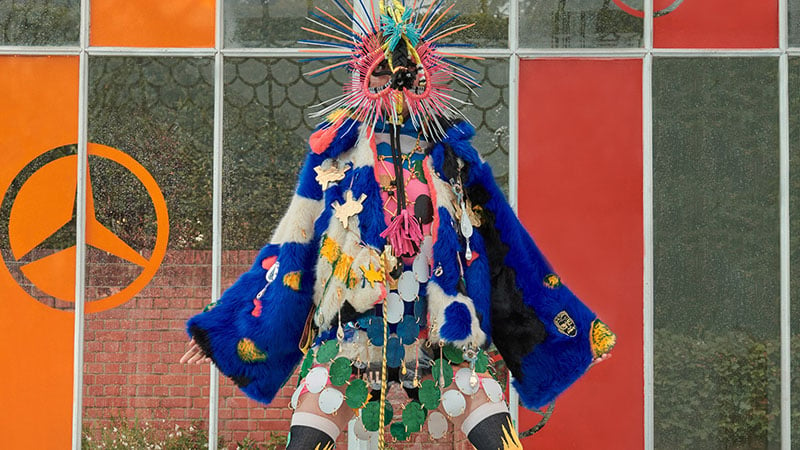 Roberto Cavalli has a new creative consultant, and Melbourne Fashion Week is returning in November. Stay in the loop with the top international fashion news of the week.
Regina King to Auction Schiaparelli Emmy Dress to Charity
Actress Regina King will be auctioning her Schiaparelli gown to charity. King wore the electric blue haute couture embroidered silk gown to the Emmy's, which she attended virtually. The gown will be put up for sale via Christie's, and all proceeds will go to the Obama Foundation's Girls Opportunity Alliance.
Regina King will also sell her Shocking Pink double-breasted wool suit, which she wore when accepting her Emmy for Outstanding Lead Actress. "I get goosebumps even just talking about it," said Daniel Roseberry, the Creative Director of Schiaparelli. "It was such a rare moment where fashion could mean more than just a great red carpet gown."
Fausto Puglisi Joins Roberto Cavalli
Fausto Puglisi is joining Roberto Cavalli. The Sicilian designer will be the new Creative Consultant, all design functions across Roberto Cavalli will be under his responsibility. The designer has worked with Madonna for the Super Bowl XLVI and has also dressed the likes of Emily Ratakjowski, and Gigi and Bella Hadid.
"I am honored and proud to carry on the legacy of this extraordinary brand and, above all, to continue to support Roberto Cavalli's image of glamour and refinement," said Puglisi. "I want to develop my ideas of inclusion, beauty, and amplify the dialogue between cultures, diversity, and multiplied aesthetics."
Festival d'Hyères Announces Grand Prize Winner
Tom Van Der Borght is the winner of the Festival d'Hyères Grand Prize. The Belgian designer celebrates new shapes, forms, and 'commitments to a silhouette,' using bright colors and theatrical themes in his work. The winner has landed a €20,000 prize, a collaboration with Chanel Métiers d'Art, and a fashion show at Mercedes Benz Fashion Week Berlin.
"It was not about looking at something for its automatic commercial sense. It was about the beauty within fashion, the handmade, the technique, and the risk in it. And I think Tom has really achieved something in what he has done, and I think he will go on to do very well," said Jonathan Anderson, one of the members of the judging panel. Other members of the panel included Amanda Harlech, Kaia Gerber, and Michel Gaubert.
Melbourne Fashion Week to Return in November
Melbourne Fashion Week is returning with a new COVID-safe program. The event will run from November 23 to 29 and will look different from normal shows. It will feature free online runways, industry talks and will feel similar to virtual shows from Paris Fashion Week.
"This year's event is focused on providing critical support to our retail, fashion and hospitality industries as our city starts to recover," said Lord Mayor Sally Capp. "Melbourne is renowned for its creativity and style, and we want to use this event to showcase our incredible talent and encourage people to support local."
Danielle Bernstein Sues Indie Brand
Danielle Berstein, the designer of We Wore What is filing a lawsuit against The Great Eros, an indie lingerie designer. In August, The Great Eros accused Bernstein's team of copying the nude line drawings for a swimsuit, wallpaper, and scarves. Now, Bernstein is taking action against the brand, alleging they did not copy the designs. "No one, including Defendant, owns the concept of silhouettes of the human form," the filing read.
"Ms. Bernstein's lawsuit is nothing more than a crude bullying tactic intended to scare and intimidate small business owners, and it will be dismissed," said Jeff Gluck, The Great Eros' attorney. He shared more than two dozen 'identical features' between the designs. Bernstein isn't a stranger to this accusation and has multiple instances of copying other designer's work.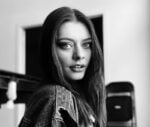 Alexandra Feiam is an experienced fashion writer who holds a degree in journalism. She has an impressive portfolio and expertise working as the Editor at Power Retail and Commercial Content Editor at Newscorp. Ally has been writing for The TrendSpotter since 2018, and her work has been featured in notable publications such as The Herald Sun, Arirang TV South Korea, Kidspot, The House of Wellness, and The Daily Telegraph.
SUBSCRIBE TO OUR NEWSLETTER
Subscribe to our mailing list and get interesting stuff and updates to your email inbox.