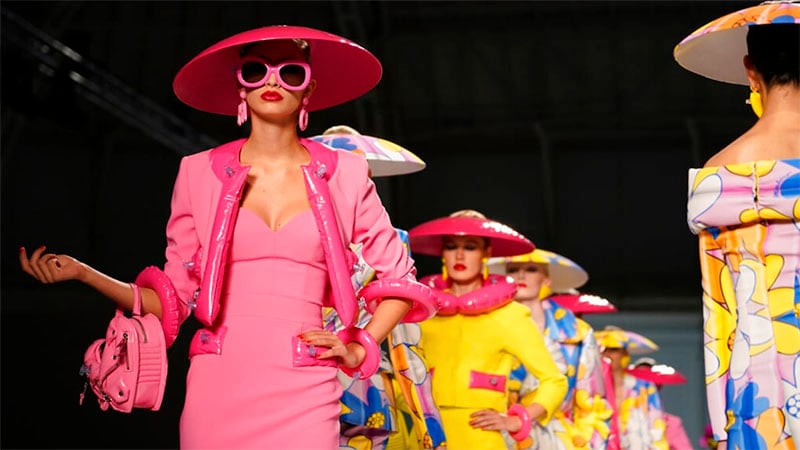 Milan Fashion Week is underway, and Harris Reed is the new Creative Director of Nina Ricci. Find these stories and more in the top international fashion news stories of the week.
An André Leon Talley Day is Coming
A day dedicated to the late André Leon Talley is coming. The former Vogue editor will have a day of honor celebrating his life and legacy in the fashion industry. In addition, a street in Greenburgh in New York will be named after the journalist. Talley passed away in January 2022 at the age of 73. "This is a recognition that André's impact was not just global. It was local as well. It's nice that his local community is recognizing him in this fashion. It will stand as a reminder of his life for a long time to come," said Erik Weinick, Talley's former attorney.
André Leon Talley day will be held on September 21st annually, with the first event complete with lunch at Talley's favorite restaurant City Limits Diner. In attendance were Diane von Furstenberg and Marc Jacobs, among others. "It is such a victory. The idea that he was afraid to be evicted, and now the street bears his name in less than a year. How amazing is that? Obviously, I had nothing to do with it, but nothing could make me happier. Nothing. It was such a vengeance," said Von Furstenberg of the event.
View this post on Instagram
Anya Taylor-Joy is the New Face of Jaeger-LeCoultre
Anya Taylor-Joy is the new face of Jaeger-LeCoultre. The model and actress is the new ambassador for the luxury watch brand, featuring in its latest campaign. "The encounter with Anya was meant to be," shared CEO Catherine Rénier. "Her long family history with polo and interest in watchmaking led us to a natural partnership. With her ethereal beauty, her sensitivity, her talent, and hard-working ethics, she embodies the values and style of our Maison."
View this post on Instagram
Harris Reed Named Creative Director of Nina Ricci
Nina Ricci has named British-American Harris Reed as its new Creative Director. The designer, known for their gender-fluid pieces, has dressed celebrities and supermodels, including Lil Nas X, Iman, and Harry Styles. "I am honored to be joining the house of Nina Ricci, with its treasure chest full of glamour, history, and power ready to be explored," said Reed in a statement. "I am truly excited to challenge the landscape of what femininity means across fashion and beauty in such an iconic house."
View this post on Instagram
Milan Fashion Week Kicks Off
We're three weeks into fashion Month, with Milan kicking off on Tuesday. The first show from Diesel was open to the public, with roughly 5,000 pacing the stadium to see the designer's latest adaptation of denim. Gucci brought twins together with two models walking side by side wearing matching garments – the reference to Allesandro Michele's mother, who is a twin. "I am the son of two mothers," he said in the show's notes. His mother and her twin "shared a genetic solidarity but, above all, they shared an intimacy which was inaccessible to others."
Other shows from Fendi and Versace have been highlights of Milan Fashion Week. The former is fresh off its 25th anniversary of the Baguette bag, with elevated pieces in muted pastels with splashes of neon green. Versace introduced a gothic twist to its traditionally sexy silhouette with black, purple, neon green, and pink. Paris Hilton closed the show in a sparkling pink bridal mini dress, complete with a veil and cut-off gloves. Throughout the week, collections from Max Mara, Moschino, Prada, and Roberto Cavalli were shown. Milan Fashion Week closed with shows from Bottega Veneta, Giorgio Armani, and Salvatore Ferragamo.
View this post on Instagram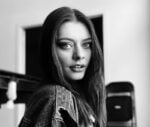 Alexandra Feiam is an experienced fashion writer who holds a degree in journalism. She has an impressive portfolio and expertise working as the Editor at Power Retail and Commercial Content Editor at Newscorp. Ally has been writing for The TrendSpotter since 2018, and her work has been featured in notable publications such as The Herald Sun, Arirang TV South Korea, Kidspot, The House of Wellness, and The Daily Telegraph.
SUBSCRIBE TO OUR NEWSLETTER
Subscribe to our mailing list and get interesting stuff and updates to your email inbox.