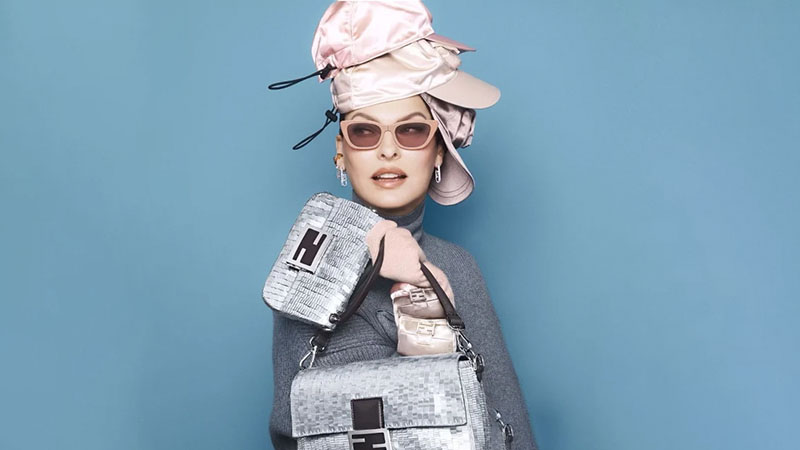 Linda Evangelista makes a triumphant return, and Gap is starting to sell Yeezy x Balenciaga in selected US stores. Stay up to date with the top international fashion news stories of the week.
Eleven New Labels Approved to Show at Paris Fashion Week
The Fédération de la Haute Couture et de la Mode has approved 11 labels to join the schedule at Paris Fashion Week in the final week of September. Designers from around the world will join the lineup, including Victoria Beckham, and Zimmerman, who will schedule runway shows with two other brands. The remaining seven will present pre-show collections, including Pressiat, Anna October, Boutet, and many others. Paris Fashion Week will run from September 26 to October 4, 2022.
View this post on Instagram
Gap to Sell Balenciaga x Yeezy Pieces In Store
The collaboration between Yeezy x Balenciaga is coming to Gap stores. The pieces will be available in selected locations, including a pop-up in Times Square. The Yeezy x Gap Engineered by Balenciaga collection isn't for sale in a typical fashion. The pieces were available in black bags in an empty room, which customers had to sift through. "The entry into Gap stores fulfills the vision to deliver Yeezy Gap design on a larger scale," read a statement from Gap.
"This first of its kind launch sees Ye's peerless vision bring together the most influential designer of his generation, Demna, with [the] iconic American brand, Gap," read a statement from Demna, the Creative Director of Balenciaga. "Yeezy Gap engineered by Balenciaga continues Ye's commitment to bringing creativity to the forefront and delivering his vision of utilitarian design for all." The collection is available to purchase online and in select stores.
View this post on Instagram
Stars Stun in New Miu Miu Campaign
Miu Miu has revealed its latest campaign, featuring some of the biggest stars of the moment. Prada's sister brand, Miu Miu's Fall Winter 22 campaign 'A Character Study,' features actors Emma Corrin, Sydney Sweeney, Demi Singleton, model Emily Ratajkowski, and many others. The portrait campaign was shot by Tyrone LeBon, featuring famous faces against a series of different backgrounds, showcasing 'both clothing, and individuals.'
In a statement from Miu Miu, the campaign is 'arresting, defiant and direct' and is a 'reiteration of an idea' that the FW22 collection inspires. "The gaze of each sitter catches ours in environments that can pretend to be everywhere," read the statement. "The focus of these images is boldly on the personae of these figures, their expressions, and their expression of themselves through their clothes."
View this post on Instagram
Linda Evangelista Returns with Fendi Campaign
Linda Evangelista is returning to the fashion world with her first campaign since sharing her CoolSculpting nightmare experience. She posed for the Italian fashion house to celebrate the Baguette's 25th anniversary, holding two silver Fendi bags, a gray sweater, and a series of baseball caps on her head. The campaign was shot by Steven Meisel. In conjunction with the campaign, Fendi will present a special edition show to commemorate the 25th anniversary of the Baguette bag and the two-year anniversary of Kim Jones' appointment as Artistic Director of Womenswear and Couture. It will take place on September 9 in New York City.
The supermodel announced on Instagram in 2021 that she had experienced a botched procedure, which left her 'brutally disfigured' as a result. The supermodel filed a lawsuit against CoolSculpting, suing the company for $50 million and citing that it damaged her career. This case has since been settled. "I'm pleased to have settled the CoolSculpting case," she wrote on Instagram. "I look forward to the next chapter of my life with friends and family and am happy to put this matter behind me."
View this post on Instagram
SUBSCRIBE TO OUR NEWSLETTER
Subscribe to our mailing list and get interesting stuff and updates to your email inbox.