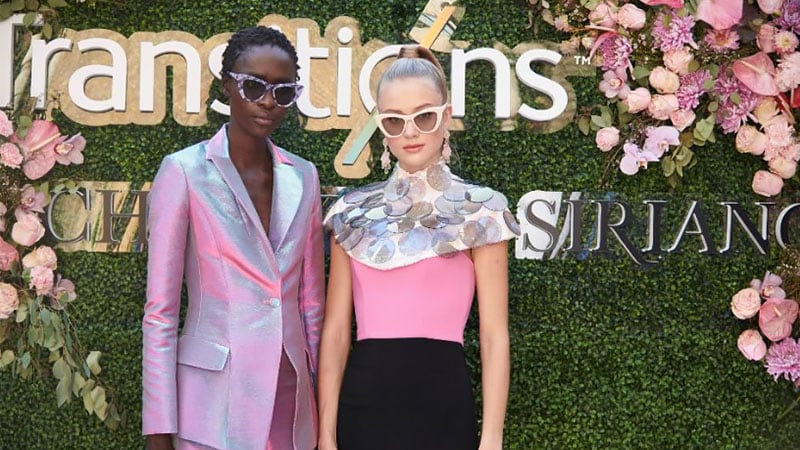 This week in fashion, Julia Engel of Gal Meets Glam dropped a holiday dress collection at Nordstrom, Christian Siriano has teamed up with Transitions to launch a new line of glasses, Naomi Campbell is the new face of Nars Cosmetics and Tom Ford is set to present a co-ed fashion show in February. Find these stories and more as we reveal the top international fashion news of the week.
Naomi Campbell is The New Face of Nars Cosmetics
Naomi Campbell has officially been selected as the new face of NARS Cosmetics, for the first time in her career. Campbell and NARS announced the news with a gorgeous close-up shot of the model, captured by Francois Nars. "Naomi is a living icon and brings such strong personality to the camera," Nars said of the new face of the label's upcoming spring 2019 campaigns. "She and I are like family. I have known her since the very beginning of her career. From the start, I have admired her, her beauty, and her style."

For Naomi, being apart of NARS new campaign is a testament to her long-term friendship with the founder. "When I first started it was hard to find colours that truly matched my skin tone," she said to Us Weekly. "I remember [François] made me my own foundation." In a 2017 interview, Naomi revealed that no matter her status in the industry, she still suffered colourism, which she feels is the reason she was never chosen to front a beauty campaign. "I've never done one for anyone. People say, 'Oh, you've got beautiful skin', and yet I've never done one," she told the reporter. Naomi's new collaboration with NARS will be focused on the brand's foundation shade extensions, Super Radiant Booster and Skin Deep Eye Palette, According to Us Weekly.
Christian Siriano Teams Up With Transitions to Launch a New Line of Glasses
Christian Siriano is taking his love for eyewear to the next level. In an endeavour to provide eyeglass wearers with more personalised options, the Project Runway winner partnered with Transitions to launch a new collection of lens colour choices. The collaboration led to four new style colours and six style mirror options, now available on the Transitions website. Siriano said "the stigma of wearing glasses are gone. People are wearing eyewear as a new accessory, which I really like. I dress Sarah Hyland a lot and she always wears these big oversized glasses. It's just a look. People are just having fun with it!".

As a long time wearer of glasses himself, Siriano feels that his partnership with the Light Under Control campaign is a fantastic fit. "For me personally, I loved the idea that Transitions came out with something a little newer, a little fresher, because obviously, I do have to wear them every day so it's nice to be able to be in my studio and then go outside for a meeting, or if I'm running around the city, it's just very helpful that I'm not constantly changing my glasses."
Pineapple Leather' Offers Vegan Fashion Alternative
Carmen Hijosa has designed Piñatex, a textile woven from the long fibres in the fruit's discarded leaves that she anticipates will give the fashion industry a sustainable substitute to leather. A clothes designer by trade and having turned her back on leather on environmental grounds, she spent eight years designing her alternative textile. "Because of their characteristics — they're very fine and strong and flexible — my idea was what if I make a mesh with these fibres, not unlike what leather is," Hijosa told Reuters. "And that was the beginning of this new material."
Hijosa, who founded the company Ananas Anam to sell Piñatex, works with pineapple farmers in the Philippines. To produce one square metre of Piñatex requires 460 leaves — but there's no shortage of raw material. According to Statistica, global pineapple production topped 25 million tonnes in 2016. Ananas Anam says the waste from the top ten producer countries could theoretically replace over 50 per cent of global leather output. Since its launch in 2015, Piñatex has been used by roughly 500 manufacturers, including vegan sneakers sold by fashion house Hugo Boss.
Tom Ford to Present a Co-Ed Fashion Show in February

Earlier this week, the Council of Fashion Designers of America released a preliminary New York Fashion Week schedule. But this time, there's one major difference: the women's and men's calendars will overlap. Tom Ford will bridge the gap, showing a co-ed collection at 8 p.m. on February 6th, WWD is reporting. Ford's move to show women's and men's collections together speaks to a growing trend in the industry. More and more runways are going co-ed, including Burberry, Gucci and Celine. Menswear designers Dyne, N. Hoolywood, Joseph Abboud, Landlord, and Linder will show on February 4th. Robert Geller and Todd Snyder will follow on February 5th. In addition, on February 7th, Ralph Lauren will open for the women's shows at 10 a.m. French accessories brand Longchamp will return to the calendar after its first NYFW show last September.
Julia Engel of Gal Meets Glam Just Dropped a Holiday Dress Collection at Nordstrom
Julia Engel of Gal Meets Glam has released another line of gorgeous dresses, and they're perfect for holiday parties. There's even a red jumpsuit in the mix! Treat yourself to something for Christmas celebrations or New Year's Eve.
Engel has built up a loyal fan base thanks to her fashion, travel, lifestyle and home blog, Gal Meets Glam. She has applied her signature feminine aesthetic to create a collection of gorgeous dresses. In addition, there are tons of newly dropped summer-ready styles all sold exclusively at Nordstrom. From wedding to work to party to date night, each item in her capsule was designed to be versatile for any occasion. The result is a lineup of flirty florals, feminine silhouettes, delicate lace and romantic details. These vintage-inspired designs will no doubt get you compliments on the regular. The stunning dresses come in sizes 00 to 20 and are incredibly well-made, priced from $138 to $250.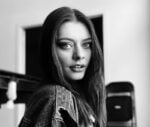 Alexandra Feiam is an experienced fashion writer who holds a degree in journalism. She has an impressive portfolio and expertise working as the Editor at Power Retail and Commercial Content Editor at Newscorp. Ally has been writing for The TrendSpotter since 2018, and her work has been featured in notable publications such as The Herald Sun, Arirang TV South Korea, Kidspot, The House of Wellness, and The Daily Telegraph.
SUBSCRIBE TO OUR NEWSLETTER
Subscribe to our mailing list and get interesting stuff and updates to your email inbox.