This week in fashion, Victoria's Secret sells its majority stake and Versace hosts its first co-ed show. Find these stories and more as we uncover the top international fashion news of the week.
Victoria's Secret Sells Majority Stake to Sycamore Partners
Sycamore Partners has acquired a majority stake of Victoria's Secret from L Brands for $525 million. The lingerie company has experienced slipping sales in the last few years, due to a lack of diversity and other controversies. The private-equity firm 'will bring a fresh perspective and greater focus to the business.' L Brands' founder, Les Wexner, is stepping down from his role as CEO but will remain on the company board. Victoria's Secret, as such, will now be a privately held company, which is "the best path to restoring these businesses [Victoria's Secret Lingerie, Victoria's Secret Beauty, and PINK] to their historic levels of profitability and growth," said Wexner in a statement.
Dawn Mello Dies
Dawn Mello has passed away at the age of 88. The Italian American fashion retail executive is famous for her revival of Bergdorf Goodman in the '80s and Gucci in the '90s. Her power in the fashion industry also helped spark the birth of Kate Spade, Tom Ford, Giorgio Armani, and many others. "To succeed in this field, you had to have pretty good instincts from a merchandising standpoint," said Joe Cicio, an executive at Macy's. "She was current. She had an uncanny eye. If she asked you to take a look at something, a new designer's sketches, or a portfolio, that is what you did."
Naomi Campbell Opens TOMMYNOW Show
Noami Campbell was the opening act at TOMMYNOW Spring 2020 in London. The supermodel led an all-star cast, including Candice Swanepoel, Jourdan Dunn, Winnie Harlow, and many others. Taking place at the Tate Modern in The Tanks, the show offset approximately 1,600 tonnes of carbon emissions, which helped purify water in Cambodia. The Tommy X Lewis collection was also environmentally friendly. The collaboration with Lewis Hamilton used recycled fabrics and low impact denim in its range. The entire collection is available for purchase online.
Chanel Postpones Métiers d'Art'Art Show in Beijing
Chanel is postponing its Métiers d'Art'Art show in Beijing due to concerns surrounding the coronavirus. "Considering the current situation and following the guidance of Chinese authorities, Chanel has decided to postpone its project of a replica of the Paris — 31 Rue Cambon 2019/20 Métiers d'art'art collection in May in Beijing to a later and more appropriate moment," the designer said in a statement. "Chanel is monitoring the situation closely. At the foremost are the health and wellbeing of its teams and clients."
Giorgio Armani Tells Journalists to Stop Writing About 'Trends'
Giorgio Armani is advising fashion journalists to stop reporting on 'trends.' During Milan Fashion Week, the designer asked reporters to pay attention to the collections and its messages rather than the next big thing. "I am tired of hearing about trends. They are nothing. I want to improve the woman who lives now. There's all this musing about the past as a trend, but I don't agree with it at all," Armani said. "So please stop writing about trends."
"Write about what [Alessandro] Michele did at Gucci, what Miuccia Prada did at Prada, and what I am doing, but let's not play this game. You should get to the bottom of it, what is the thinking behind what we do. Stop being dominated by raving about the Nineties [as an example]. I am at a moment when I can say what I think," he said.
Versace Hosts First Co-Ed Show
Versace has hosted its first co-ed show during Milan Fashion Week. With 91 looks in total for the ready-to-wear category, with both men's and women's pieces presented. The supermodels that walked the runway included Kendall Jenner, Bella Hadid, Kaia Gerber, and many others. The show presented sleek monochrome looks, featuring black and white separates, with splashes of gold and silver throughout.
In recent times, co-ed fashion shows have become the new norm. Designers such as Gucci and Boettag Veneta have also embraced the mix. "Today, we live in a society in which we are all talking to one another and influencing the way we look at things. This has happened to me as well, and this is why I felt the need to concentrate my creative focus and design a collection with one point of view, one vision, one world of Versace. It is not just about inclusivity and diversity; it's about being equal, also on the runway," said Donatella Versace.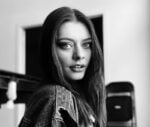 Alexandra Feiam is an experienced fashion writer who holds a degree in journalism. She has an impressive portfolio and expertise working as the Editor at Power Retail and Commercial Content Editor at Newscorp. Ally has been writing for The TrendSpotter since 2018, and her work has been featured in notable publications such as The Herald Sun, Arirang TV South Korea, Kidspot, The House of Wellness, and The Daily Telegraph.
SUBSCRIBE TO OUR NEWSLETTER
Subscribe to our mailing list and get interesting stuff and updates to your email inbox.