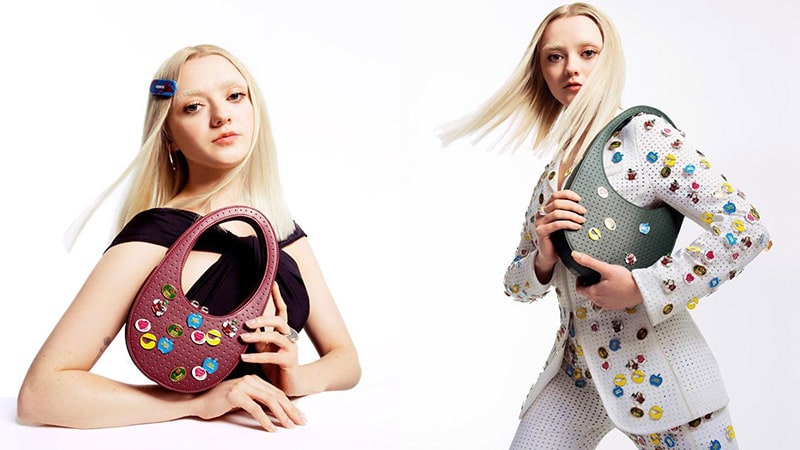 Bottega Veneta has a new Creative Director, and Harry Styles is the cover star for Dazed Magazine. Find these stories and more as we uncover the top international fashion news of the week.
Bottega Veneta Names New Creative Director
Matthieu Blazy is the new creative Director of Bottega Veneta. This comes shortly after Daniel Lee's abrupt departure from the Italian label after four years in the role. In a statement released by Kering, Blazy will present his debut collection for Milan Fashion Week in February 2022. The Belgian designer has previously worked with a wide variety of designers in his career – as Head Designer at Maison Margiela Artisinal, and Senior Designer at Celine, working in Calvin Klein and many others.
"Matthieu Blazy is an extraordinarily talented individual, whom I am proud and excited to entrust with the creative helm of our luxury House," shared Leo Rongone, the CEO of Bottega Veneta. "Bottega Veneta has always been equated with signature craftsmanship and distinctive creativity. Matthieu's appointment will further enhance the modern relevance of our brand and accelerate our growth while preserving the values that are at the core of Bottega Veneta."
View this post on Instagram
Gucci is Returning to MFW for 2022
Gucci is bringing back its show for Milan Fashion Week after a two-year hiatus. The Italian label swapped out its physical shows for a seasonless, digital format due to the pandemic. However, they made a triumphant return with its recent Gucci Love Parade, which shut down Hollywood Boulevard and featured a star-studded lineup on and off the runway. In addition to the February 2022 show, Gucci plans to hold another two shows in late spring and September.
View this post on Instagram
Harry Styles Fronts Dazed Magazine
Harry Styles is the cover star for the latest issue of Dazed, where he opens up about the launch of his new nail polish and beauty brand, Pleasing. The singer and actor wore a wide range of outfits for the shoot, including a Comme des Garcon FW21 dress, FW21 Prada, archive Jean Paul Gaultier, and Gucci.
Styles' new brand, Pleasing, includes a range of nail polishes, a serum, eyeshadow, and lip oil. "It's starting with nail polish because that was kind of the birth of what it was for," Styles explained. "Me seeing a color on a flower or a wallpaper or something and thinking, 'Oh, I wanna put that on my nails.' It was a fun little project, but during the pandemic, and when we eventually named it Pleasing, it felt like it was so much more than nail polish."
View this post on Instagram
Coperni Debuts Collaboration with Maisie Williams
Coperni Bags are collaborating with Game of Thrones star Maisie Williams on a sustainable line of bags. The eco-friendly interpretations of the Swipe bag include vegan apple leather in a range of colors. "Coperni and I have been quietly working on our collaboration for some time, and I'm so proud and excited to finally share what we have created together," shared Williams. "The bags are made from apple leather, and I hope [they] will inspire more people to both shop and produce with materials that contribute towards a more sustainable future." The bags debut online on November 22 but will be available for pre-order.
View this post on Instagram
Models.com Removes Top Sexiest Models Ranking
Models.com is removing the Top Sexiest Models list from its overall rakings. In a statement shared on its website and Instagram, the Editor-in-Chief, Stephan Moskovic, explained that the idea of 'sexy' has transformed over the last few years, and it's time to evolve from the traditional view of the category. "Sexy isn't dead, it's evolved," he said. "In a world where what sexy encompasses is virtually limitless, more determined by individual viewpoints than markets, the culture the list was first created to track felt out of touch."
View this post on Instagram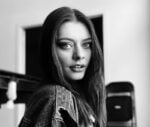 Alexandra Feiam is an experienced fashion writer who holds a degree in journalism. She has an impressive portfolio and expertise working as the Editor at Power Retail and Commercial Content Editor at Newscorp. Ally has been writing for The TrendSpotter since 2018, and her work has been featured in notable publications such as The Herald Sun, Arirang TV South Korea, Kidspot, The House of Wellness, and The Daily Telegraph.
SUBSCRIBE TO OUR NEWSLETTER
Subscribe to our mailing list and get interesting stuff and updates to your email inbox.