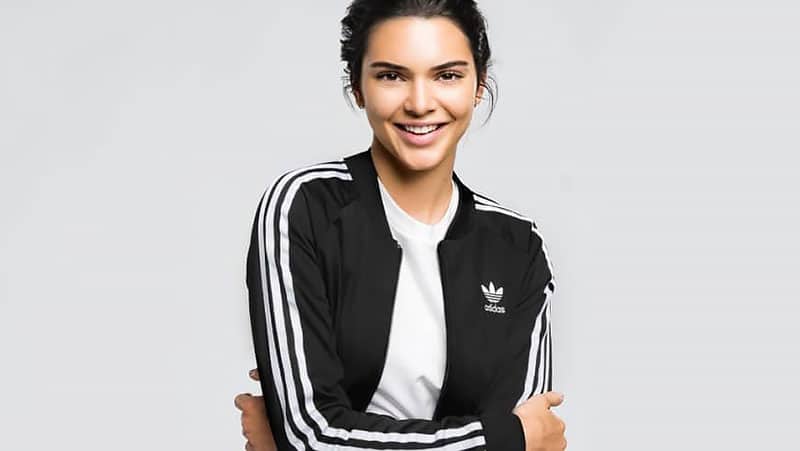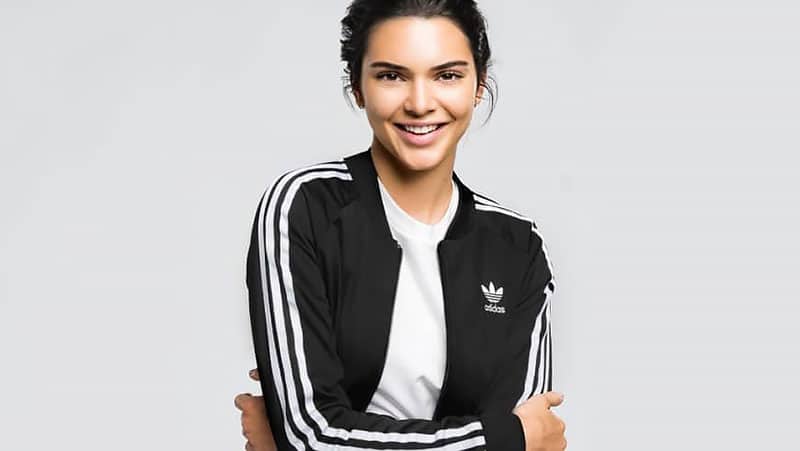 This week, Balmain and L'Oréal Paris teamed up for an exciting project, Kendall Jenner's new Adidas ad caused controversy and Kanye West dropped an epic unannounced collection. Discover these stories and more as we reveal this week's top international fashion news.
Balmain Teams Up With L'Oréal Paris for a Luxe Lipstick Collection
Balmain and L'Oréal Paris dominate the worlds of fashion and beauty, respectively. And now the two powerhouses are joining forces to create a luxe lipstick range, which is being dubbed the first ever beauty-couture collection. The highly anticipated collaboration was first announced in May, but the dynamic duo have now confirmed the colours for the range. The 12-piece range includes three themes of highly pigmented colours which pretty much cover the entire spectrum of the rainbow. Including, of course, Balmain's quintessential shade of Khaki.
"L'Oréal Paris and Balmain share the same strong vision of femininity and the same goal, to empower women and offer them diverse ways to express themselves," Olivier Rousteing, creative director for Balmain explained. "With this collaboration, I'm thrilled to make this idea tangible for every woman around the world." The limited edition lipstick range is expected to be released during Paris Fashion Week in September 2017, assumingly on the Balmain catwalk. And if Balmain's last collaboration with H&M is anything to go by, the lipsticks are sure to be a sell-out. So mark your diaries, because we are all worth it.
Kendall Jenner's Adidas Ad Sparks Negative Backlash on Social Media
Adidas' new ad featuring model Kendall Jenner as an ambassador for the brand's Originals line, has sparked outrage from fans on social media. The new campaign images featuring the 21-year-old model were released on Instagram this week, but were met with controversy. Many argued that Jenner is not worthy of fronting the campaign because there is nothing 'original' about her. They also expressed their disappointment that an actual athlete wasn't used in the sportswear ad instead, with one user writing: "A model when there are so many inspiring athletically talented women!! Are you an athletic company or a fashion company?" Another wrote: "With so many amazing athletes to choose from, real Athletes that have inspirational stories of struggle and triumph. You choose Kendall to be the ambassador of your brand. What a joke." But many also had Jenner's back, with one fan defending the model, writing: "She is the perfect Adidas Original girl."
Following the backlash, Adidas promptly issued a statement defending the ad, writing: "A longtime fan of the brand, Kendall embodies the spirit of Adidas Originals as a creative force shaping the world today by challenging the status quo in her very own way. A classic icon, Kendall is a true Original and we welcome her to our family." The debacle comes after Jenner's controversial failed Pepsi commercial earlier this year, which was criticised for its insensitive protest theme, which even led to some people boycotting the brand.
American Apparel Makes a Huge Comeback
Just when we thought American Apparel had closed their doors for good, the fashion label has made a surprising comeback. The company filed for bankruptcy last year and following the announcement closed all their stores. However, this week the company relaunched their website and reopened their factories and everything seems to be back up and running like business as usual, with no mention of their recent struggles.
Gilden Activewear, that acquired the brand following the bankruptcy proceedings, is responsible for the site's miraculous relaunch. It has provided enough capital to get the factories back up and running. But instead of using the same Los Angeles-based factory as before, they are now using a mix of international and US domestic facilities – which makes total sense considering their new 'Made in the USA' capsule collection. They also have other 'globally made' options, which are apparently ethically made. The only downside is that they currently aren't shipping to Australia, but that's not to say they won't reintroduce their staple basics Down Under sometime soon.
Nike Unveils Latest Collaboration with Cool LA Brand A.L.C.
Nike has unveiled its latest collaboration in the form of a capsule collection of its iconic 'Cortex' sneaker. The sneaker powerhouse is partnering with LA 'It' label A.L.C. for the range. The original sneaker has featured in Nike's past six seasons of lookbooks. However, the label has given the classic style a luxe makeover, with plush suede uppers, high shine brass hardware and a touch of snakeskin, which will no doubt appeal to the high fashion market. A.L.C. founder and creative director Andrea Lieberman says, "I wanted the Cortez by A.L.C to be an elevated option for the modern women. A sneaker that could fit seamlessly into our wardrobes and lives."
The limited edition shoes come in three tones – black, apricot and cream. Staying true to its classic design that is still relevant 45 years after its release, the Cortex takes on the contemporary hip vice of ALC. Like the inspirational phrases found inside each shoe, with the brand's mottos of 'Love More', Do It, Own It', and 'Think How You Can' printed on the sock liner. The sneakers, which are priced at US$100, will be available exclusively through Nordstrom x Nike and Nordstrom the Grove on August 25, followed by Net-A-Porter, Nike, Nike SNKRS app, and alcltd.com from August 28.
Kanye West Surprises Fans with New Totally Unannounced Collection
He's known to push the boundaries when it comes to his sartorial endeavours, and Kanye West has bucked the trend once again, dropping a new collection on his official site Yeezy Supply this week – totally unannounced. The new Calabasas collection features both men and women's apparel. The 16-piece line includes embroidered sweatpants, hoodies, T-shirts, long sleeves, shorts, sports bras, hats and even socks, and prices range from US$40 to $240. This collection's colour palette features tones like pastel blue, neon yellow, charcoal black and earthy brown tones.
The item people are talking most about is the new Adidas Yeezy Wave Runner 700, which retails for $300. Naturally, the shoes were available for preorder from the rapper designer's Yeezy Supply e-commerce site briefly, before they sold out. The sold-out status of the shoe has catapulted their price since, with the sneaker being sold for more than US$1,000 on eBay.
YEEZY BOOST 700
Via @KimKardashian #MafiaSZN pic.twitter.com/3CXNVpJvJp

— Yeezy Mafia (@theyeezymafia) August 17, 2017
SUBSCRIBE TO OUR NEWSLETTER
Subscribe to our mailing list and get interesting stuff and updates to your email inbox.