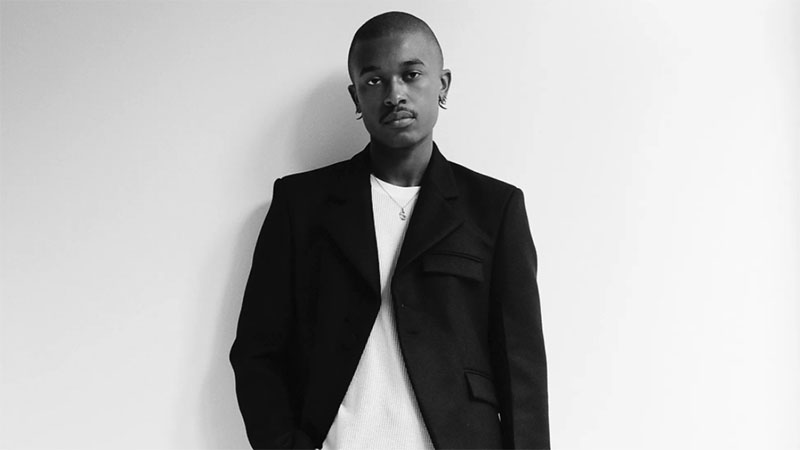 Birkenstock and Manolo Blahnik are collaborating and Salvatore Ferragamo names a new Creative Director. Stay up to date with all of the top international fashion news of the week.
Maximilian Davis is the New Creative Director of Salvatore Ferragamo
Salvatore Ferragamo has appointed Maximilian Davis as its new Creative Director. The 26-year-old is already an established designer, having launched his eponymous brand in 2020, with pieces worn by Kim Kardashian and Naomi Campbell. He also studied at the London College of Fashion and is a member of Fashion East based in East London. The news came as he dropped out of the LVMH Young Designers Prize, of which he was a semifinalist. Davis explained on Instagram that he is "looking forward to articulating my vision elevated by the codes of Italian craftsmanship, quality, and innovation." His role is effective immediately.
View this post on Instagram
Alexa Chung Closes Her Brand
Alexa Chung's brand is officially closing after five years. The model and 'It Girl' confirmed that she has been 'gradually winding down operations' for months, after she opened the brand in 2017. Famous for her effortless style, she embodies the French off-duty model aesthetic, hugely popular in the 2010s. "It was beyond an honor to be able to create my dream wardrobe," she wrote on Instagram.
While the line isn't entering administration, it's faced challenges in the last few months – in December 2020, the company was reported to have lost approximately $3 million. "The experience of setting up and being at the helm of my own company has been rewarding and frequently joyful, but the last couple of years have been challenging for small independent businesses and ours is no exception," Chung wrote.
View this post on Instagram
Filippo Grazioli Tapped as Missoni Creative Director
Italian label, Missoni, has a new Creative Director. Filippo Grazioli, who has previously worked with Givenchy, Maison Margiela, Hermès, and Burberry, and will take over from current interim Creative Director, Alberto Caliri. Caliri will remain on the board, overseeing Missoni's homewares and Sport line. Grazioli's first collection will debut in September 2022, where he is expected to inject a youthful feel into the new collections.
"I am honoured to join the world of Missoni: a brand that has played a role in the history of Italian style and design, maintaining a remarkable integrity over almost seven decades," said Grazioli. "I am grateful for the opportunity I have been given, and the possibility to shape my experience further in a new vision that maintains the joyfulness, freshness, sense of color, and positivity that are the core qualities of Missoni."
View this post on Instagram
Manolo Blahnik Collaborates with Birkenstock
Manolo Blahnik is launching a collection with Birkenstock in a somewhat unexpected collaboration. Featuring three shades – Fuschia and blue velvet and black leather- the sandals include the iconic Manolo buckle covered in crystals. "I have loved and worn [my Birkenstocks] for many years. I am thrilled that we have been able to collaborate, fusing the Manolo Blahnik aesthetic with the everyday comfort of Birkenstocks is simply wonderful," said Blahnik in a statement. The shoes will be available for purchase online and in-store from March 24.
View this post on Instagram
The Met Gala Theme is Here
It's official, the Met Gala theme for 2022 is here! A few months after the last Met Gala, postponed due to the pandemic, this year's theme is 'part two of the Met's thoughtful homage to our country's history.' In 2021, the theme for the event was 'In America: A Lexicon of Fashion', the first installment of the two-part series. The official theme for this year is In America: An Anthology of Fashion. This year's event will be co-chaired by Regina King, Lin-Manuel Miranda, Blake Lively, and Ryan Reynolds. They join honorary co-hosts Tom Ford, Anna Wintour, and Adam Mosseri.
View this post on Instagram
SUBSCRIBE TO OUR NEWSLETTER
Subscribe to our mailing list and get interesting stuff and updates to your email inbox.