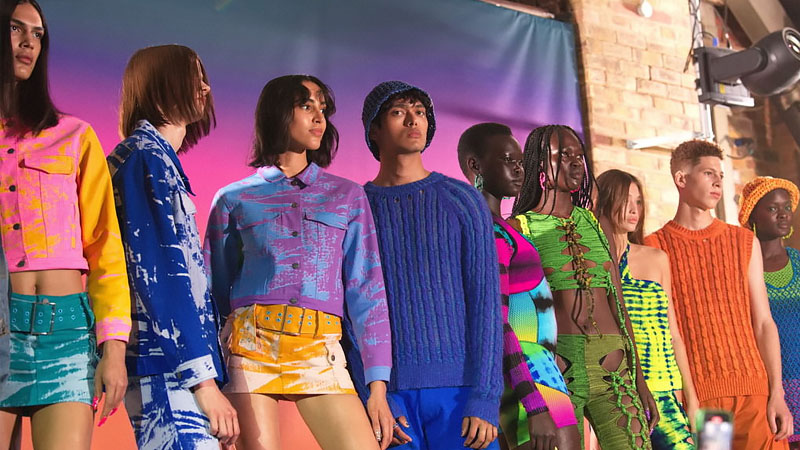 Revlon files for Chapter 11 bankruptcy, and Gucci is launching its first cocktail. Find these stories and more as we uncover the top international fashion news of the week.
Revlon Files for Bankruptcy
Revlon has filed for bankruptcy after 90 years. The business is considered one of the trailblazing makeup companies, founded in 1932 by Charles and Joseph Revson and Charles Lachman during the Great Depression. The cosmetics company began creating nail polish before introducing lipstick before WWII. Throughout the years, models such as Lauren Hutton and Cindy Crawford signed during the '70s and '80s.
Revlon filed for Chapter 11 with a large amount of debt and facing supply chain issues. "Today's filing will allow Revlon to offer our consumers the iconic products we have delivered for decades while providing a clearer path for our future growth," said Debra Perelman, President of Revlon.
View this post on Instagram
London Fashion Week in June Kicks Off
London Fashion Week in June is underway. The June edition of the fashion event featured collections from emerging designers, including Labrum London, AGR, Robyn Lynch, and many others. This was a small-scale event featuring 33 designers on the calendar.
This event will continue in the future, even with London Fashion Week happening officially again in September. "[LFW allows] London to celebrate the brilliant menswear designers we have, but also the all-gender designers that are sharing during this period," said Caroline Rush, CEO of the British Fashion Council.
View this post on Instagram
Gucci Enters the Cocktail Market
Gucci is taking a step forward with its branding. The luxury label is launching a signature cocktail in collaboration with Giorgio Bargiani. The beverage, Elisir d'Elicriso, features dry gin, red wine, white vinegar, and botanical ingredients, similar to Vermouth.
"Personality makes each cocktail unique, I'm always looking for something that makes customers remember the cocktails and especially the moments linked to it," said Bargiani of the drink at its launch in Florence. The drink will be available at Gucci Giardano 25 in Florence and can be purchased online via Gucci Osteria.
View this post on Instagram
Pitti Uomo Returns After Two Years
Pitti Uomo made a huge comeback after a two-year freeze. The fashion event, a menswear trade fair in Florence, celebrates tailoring and primarily showcases the latest in street and formalwear. This is the first fully in-person event for two years, coming out from the pandemic-issued pause in 2020.
Buyers and designers spotted at the event included Neiman Marcus, Soulland, Grace Wales Bonner, and many others. "There was an incredibly festive mood at Pitti Uomo," said Bruce Pask, Director of Men's Fashion at Neiman Marcus. "We're thrilled to be back here at the show, shopping and scouting brands in person."
View this post on Instagram
SUBSCRIBE TO OUR NEWSLETTER
Subscribe to our mailing list and get interesting stuff and updates to your email inbox.