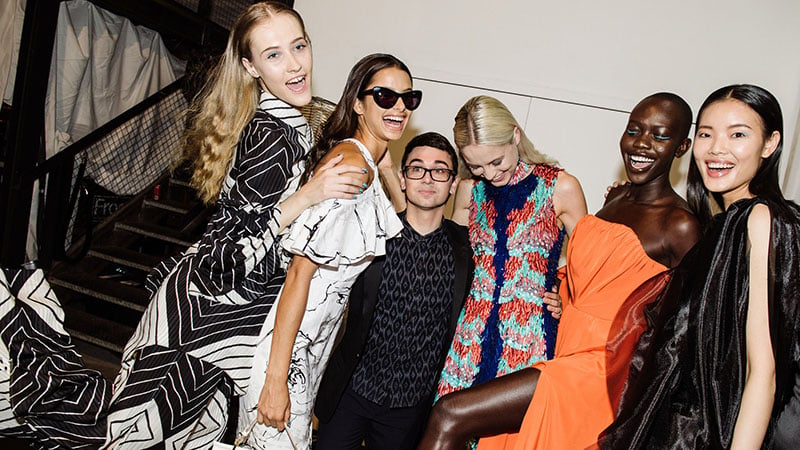 Carine Roitfeld is launching her own IGTV series, and Louis Vuitton debuts a collaboration with NBA. Catch up on the latest stories as we uncover the top international fashion news of the week.
LVMH Donating €5 Million to Charity
LVMH will donate €5 million to the Pasteur Institute of Lille to help COVID-19 efforts and push forward clinical trials. "I am proud of this discovery that was made by research teams in the north, the region where I am from, and greatly hope that their work will come to fruition rapidly," said Bernard Arnault, the Chairman, and CEO of LVMH.
"I am thrilled that the LVMH group has joined our support circle today with a significant donation that will allow us to begin a new phase in our research against COVID-19," said Xavier Nassif, the Head of Pasteur Institute of Lille. The fashion house has previously donated funds to produce masks and sanitary gels and further support for hospitals throughout France.
Louis Vuitton Collab with NBA
Louis Vuitton is releasing a capsule collection with the NBA as part of a three-year partnership. The collection is designed by Virgil Abloh and represents the synergy between French luxury and American sports. The pieces include leather hooded jackets, bold suits, and basketball-themed accessories donning the LV monogram and NBA logo. This collection is part of the SS21 launch and will release on November 20, online, and in-store.
Carine Roitfeld Launches IGTV Styling Series
Carine Roitfeld is launching her own IGTV series in conjunction with Adrian Cheng Partners. The series, K11, will showcase an inside view of the industry's most influential brands. This show aims to please the younger audience interested in the fashion industry, with the hopes to be a 'fly on the wall' inside the most influential fashion houses.
"I am honored to partner with Carine to creatively support a part of the historic culture that is so close to my heart," said Cheng. The series will showcase exclusively on K11's and Carine's official Instagram accounts, with the first episode discussing the inside of Chanel. The IGTV series premiers on October 14.
Stars Don the Billboard Music Awards Red Carpet
Musicians and celebrities made their appearance at the 2020 Billboard Music Awards. Stars such as Lizzo, Cher, and Lil Nas X were standouts on the red carpet. Lizzo wore a Christian Siriano dress covered in the word 'VOTE'. Lil Nas X channeled his inner Little Richard and Prince in a green and pink snakeskin Gucci ensemble.
Sia wore an overwhelmingly large Dolce & Gabanna Alta Moda dress. Billie Eilish wore an all-green Gucci get-up, complete with a face mask. The social distanced event awarded Lizzo, Post Malone, Billie Eilish, Harry Styles, and others for their achievements.
Christian Siriano Debuts TV Series
Christian Siriano is debuting his own TV series called So Siriano. The fashion-forward talk show showcases celebrity interviews and hot topics in the industry hosted by the designer. After winning Project Runway in 2008, Siriano has become one of the leading designers in New York and the world.
"My new weekly pop culture talk show coming to BravoTVcom. Every Thursday with guests you won't want to miss. Get ready for fun!" Siriano said on his Instagram. Celebrity guests include Leslie Jones, Sarah Michelle Gellar, and many others. Episodes air every Thursday on Bravo.
SUBSCRIBE TO OUR NEWSLETTER
Subscribe to our mailing list and get interesting stuff and updates to your email inbox.