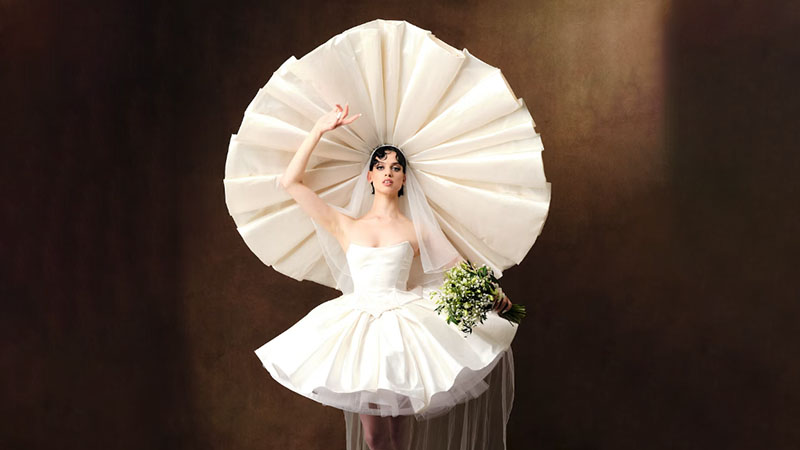 This week, Yeezy and GAP parted ways, NYFW winded up, and Patagonia made a huge step toward the climate crisis. Find these stories and more in the top international fashion news stories of the week.
Ye and Gap Part Ways
Yeezy and GAP are officially parting ways. The partnership, which was formed in 2020, was supposed to last for ten years but has officially ended this week after tensions between the label's founder, Ye, and the retailer. According to Ye's lawyer, the retailer failed to meet certain contractual obligations. This is resulting in Ye planning to open his own stores for Yeezy. "Ye had diligently tried to work through these issues with Gap both directly and through counsel [but] he has gotten nowhere," said Nicholas Gravante Jr., Ye's lawyer. "Gap left him no choice but to terminate their agreement."
"While we share a vision of bringing high-quality, trend-forward, utilitarian design to all people through unique omni-experiences with Yeezy Gap, how we work together to deliver this vision is not aligned," said Mark Breitbart, the Brand President of GAP. "And we are deciding to wind down the partnership."

View this post on Instagram
Patagonia Owner Donates Company to Fight Climate Change
The founder of Patagonia, Yvon Chouinard, is donating the entire brand to help fight the climate crisis. The clothing retailer, which is valued at $3 billion, will hand over its profits to benefit environmental efforts. "As of now, Earth is our only shareholder, read the statement from the business. "ALL profits, in perpetuity, will go to our mission to 'save our home planet'." The business will still run as a for-profit company but will funnel the money into Holdfast Collective.
According to the statement, Holdfast Collective will "use every dollar received to fight the environmental crisis, protect nature and biodiversity, and support thriving communities, as quickly as possible." Chouinard explained that instead of going public, the business is 'giving purpose'. "Instead of extracting value from nature and transforming it into wealth for investors, we'll use the wealth Patagonia creates to protect the source of all wealth," he said.
View this post on Instagram
NYFW Wraps Up
And that's a wrap for NYFW – the first installment of Fashion Month. Designers like Tom Ford, Fendi, Peter Do, and Michael Kors explored new themes and brought back favorites. Tom Ford and Michael Kors explored sequins – Ford harked back to the early days with Gucci with green, purple, and bright hues. Peter Do was a standout for his elevated tailoring and the first introduction of menswear into the mix.
Kate Beckinsale closed out the show for Naeem Khan, wearing a silver skirt and cut-out top with a high neckline. Mirror Palais relied on inspiration from the church for his collection, which showed in Marble Collegiate Church. Area's collection definitely stood out, thanks to its dramatic and oversized coats, embellished with jumbo spikes and cascading denim. "For us, fetishizing something is really being obsessed with it, and really being dedicated to it," said Area's designer, Piotrek Panszczyk.
View this post on Instagram
London Fashion Week is Here
As one Fashion Week ends, another begins. And so we introduce London Fashion Week, which began on 15th September. As the city mourned the death of Queen Elizabeth II, many designers chose to cancel their shows. These include Burberry, Raf Simons, Emilia Wickstead, and Chet Lo, among others.
However, not all have paused their collection, with the week kicking off with Harris Reed, who relied on oversized silhouettes and a black-and-white color palette in his works. This week we can expect to see shows from JW Anderson, Nensi Dojaka, David Koma, Christopher Kane, and many more. The week will close out with collections from Richard Quinn.
View this post on Instagram
Vogue Celebrates 130 Years with Vogue World
Vogue is celebrating its 130th anniversary with the first-ever Vogue World event, Closing out NYFW; the event took over Manhattan's former meatpacking district, with A-list celebrities, supermodels, and pop culture icons showcasing the latest pieces from the season. Designers featuring in the live runway event included Dior, Gucci, Burberry, Balenciaga, and Valentino, among many others.
Vogue World acted as a street fair and runway mixed into one, with ready-to-wear pieces on the runway and specially-made couture garments. The biggest trends during the event included sparkles, silver dresses, florals, and neon. Special guests included Kendall Jenner, Gigi, and Bella Hadid, Helena Christensen, Jourdan Dunn, Lil Nas X, and Serena Williams.
View this post on Instagram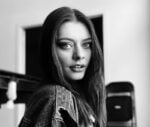 Alexandra Feiam is an experienced fashion writer who holds a degree in journalism. She has an impressive portfolio and expertise working as the Editor at Power Retail and Commercial Content Editor at Newscorp. Ally has been writing for The TrendSpotter since 2018, and her work has been featured in notable publications such as The Herald Sun, Arirang TV South Korea, Kidspot, The House of Wellness, and The Daily Telegraph.
SUBSCRIBE TO OUR NEWSLETTER
Subscribe to our mailing list and get interesting stuff and updates to your email inbox.