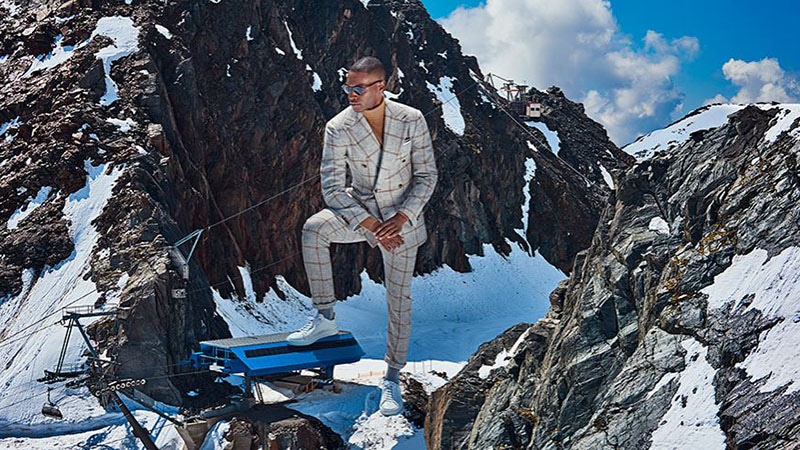 This week in fashion, Burberry's signature checks turned rainbow in support of LGBTQ+, PETA Fashion Police spread their message at Fashion Week, and Opening Ceremony announced their magical upcoming show location. Find these stories and more as we reveal this week's top international fashion news.
Burberry's Signature Checks Turn Rainbow in Support of LGBTQ+ Community
Over a century ago, Burberry's famous plaid checks made their first appearance in the world of luxury fashion. This week, at London Fashion Week, that signature print has received a fresh new splash of colour. In support of the LGBTQ + community, rainbow hues were injected into Burberry's colourful 2018 collection. Designed by the Chief Creative Officer, Christopher Bailey, the collection signifies his final farewell to the brand. Following 17 years with Burberry, during which he reinvigorated the British heritage fashion house, Bailey is moving on.
At the show itself, Adwoa Aboah opened in an oversized blush pink hoodie and white maxi skirt, which featured bold rainbow stripes. This dramatic entrance was then followed by an army of models, each showcasing the signature plaid with its new red, orange, yellow, green, blue and purple highlights. Finally, Cara Delevigne emerged, strutting proudly before the audience in a rainbow faux-fur cape. In Bailey's own words, "there has never been a more important time to say that our diversity lies in our strength and our creativity." Channeling love and inclusiveness, all proceeds from the sale of this new collection will go directly towards supporting three LGBTQ+ charities. These include the Trevor Project, the Albert Kennedy Trust and ILGA. Each piece from the collection is now available.
PETA's Fashion Police Patrol the Streets of Fashion Week
Fashion weeks around the world are seemingly synonymous with people making statements. On the catwalks, some designers broadcast political messages, while others reinvent the boundaries and possibilities of fashion. On the streets, the fashion crowd draw attention from photographers with carefully curated, fashion-forward outfits. There is, however, one other group who hold a consistent presence at fashion weeks. This third group of statement makers is the activists. This week, two members of the People for the Ethical Treatment of Animals (PETA) took to the streets of Manhattan during New York Fashion Week. Dressed as 'fashion police', the pair wrote out tickets to passersby wearing any form of fur, leather or wool.
As Fashion Week moved to London over the weekend, so did the activists. Demanding attention, the anti-fur protestors quickly set up camp outside the Marc Jacobs runway. Standing topless, the group showcased the writing across their chests which stated: "Wear Your Own Skin". While many showgoers disregarded these appeals, the figures show that they are making a definitive impact. At London Fashion Week, over 90% of the participating designers declared that they would not be showcasing any fur. As high profile designers such as Gucci, Stella McCartney, Vivienne Westwood, Giorgio Armani and many more champion the fur-free approach, it appears that the messages are finally being heard.
Suitsupply is Coming to Sydney
Founded at the turn of the millennium back in 2000, Suitsupply's coveted yet affordable suits are kind of a big deal. Rated by The Wall Street Journal as the best in the world (in equal first place with Armani), this is one brand that every man should have hanging in his closet. Now, for Australian men, that dream is about to become achievable. In March of this year, Suitsupply is hitting Sydney's shores.
Taking up residence at the historic location of 5 Martin Place, Sydney, the store will be the designer's first Australian flagship. With over 90 international stores, the Suitsupply empire is cementing its status in the world of luxury men's tailoring. Following the vibrant aesthetic of other stores across the globe, loyal customers of the brand will feel right at home in the new Sydney location. Boasting a spacious 4305 square foot layout, the store will present the latest collections of suits, jackets, shoes, outerwear and accessories. For men looking for something more personal, custom made to measure pieces are also on offer. Finally, the presence of an in-house tailor – available for any last minute alterations, completes this royal standard of service.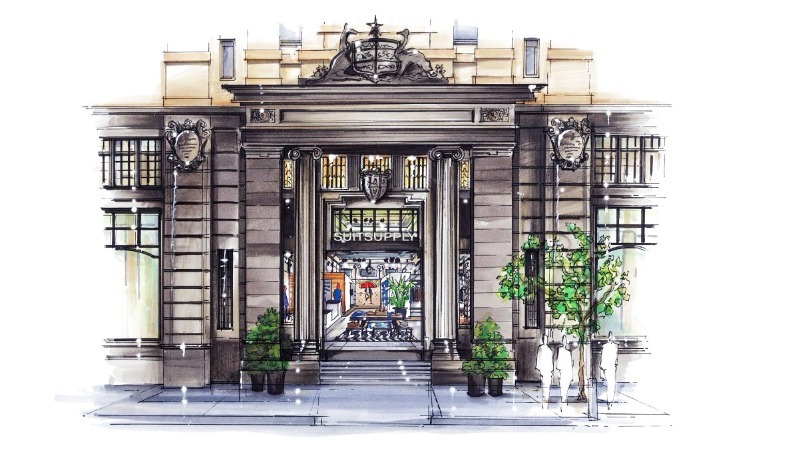 Opening Ceremony Unveils Disneyland as Upcoming Show Destination
An inspired, high fashion collection can transport audiences to another time, place or state of mind. As a result, designers in recent years have pushed this notion to breathtaking new limits. Now, in many instances, the space that a collection is shown has become as much an expression of creativity as the clothing. From Tommy Hilfiger's transformation of Venice Boardwalk into a full-scale carnival to Karl Lagerfeld's endless fantastical Chanel shows at the Grand Palais, designers are continually raising the bar.
This week, Opening Ceremony revealed California's Disneyland as the location of their upcoming Spring Collection show. According to the brand, the event will be the first fashion show to ever be held at the fantasy location. With the Spring show date set for March 7th, eager fans still have a few weeks to let their imaginations run wild. Will the models appear on one of the rides? From soaring into view on a Giant Drop, floating past on a carousel or flying high on a Ferris-wheel, the magical possibilities for the presentation are endless.
Founded in 2002, the brand is renowned for its whimsical collections and high-powered collaborations. Having partnered with the likes of Kenzo, Maison Martin Margiela, Rodarte and more, there is, therefore, no doubt that this new collection will be a sell-out success. Our only question is: Does Disneyland offer express shipping?
Michael Kors Collaborates with Renowned Fashion Illustrator, David Downton
In 1966, an illustrator by the name of David Downton was noticed by The Financial Times. What began as sketching the latest Fashion Week haute couture looks for the publication resulted in Downton later working for Vogue, producing a 2010 anthology of his work, and establishing himself as one of the greatest fashion illustrators. Now, his refined, classic illustrations have taken centre stage at Michael Kors latest Fall/Winter 2018/2019 runway show.
Presented on Valentine's Day during New York Fashion Week, the artistic collaboration received a flurry of praise. During the show, feel good, singalongs such as Jay-Z and Alicia Keys' 'Empire State of Mind' filled the air. Meanwhile, on the catwalk, models presented dresses and bags printed with the stunning sketches. According to Kors, famous faces have already expressed desires to also have their portraits transformed into high fashion. In a pre-show fitting, Bella Hadid exclaimed, "Where Am I? Why arent' I here?", while Blake Lively affirmed, "I wanna be on a bag!" As for Downton's reaction, the artist described it as "a thrill" to see his high fashion prints on the runway.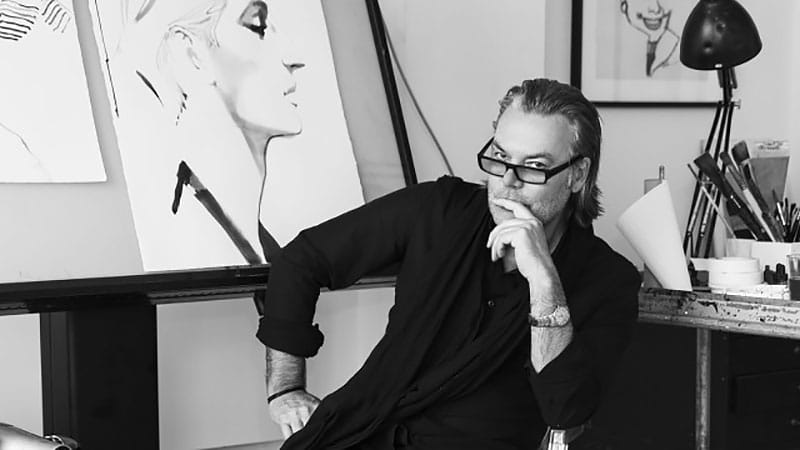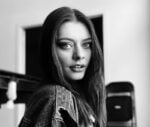 Alexandra Feiam is an experienced fashion writer who holds a degree in journalism. She has an impressive portfolio and expertise working as the Editor at Power Retail and Commercial Content Editor at Newscorp. Ally has been writing for The TrendSpotter since 2018, and her work has been featured in notable publications such as The Herald Sun, Arirang TV South Korea, Kidspot, The House of Wellness, and The Daily Telegraph.
SUBSCRIBE TO OUR NEWSLETTER
Subscribe to our mailing list and get interesting stuff and updates to your email inbox.