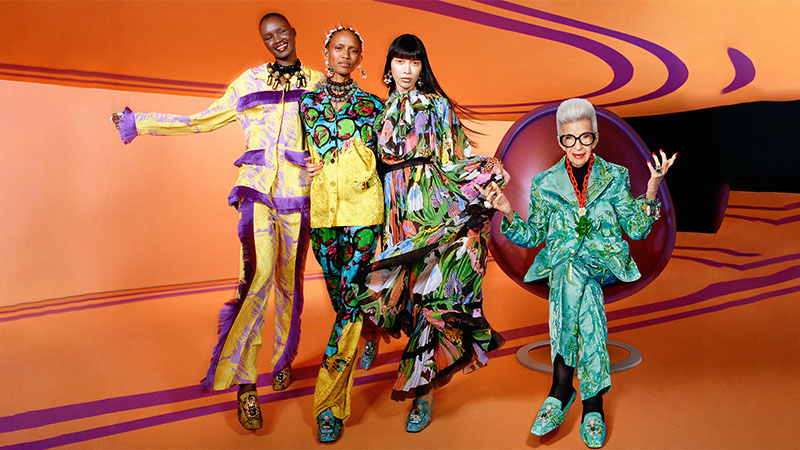 Rihanna is Vogue's May cover star, Iris Apfel launches a collection with H&M, and designers announce their Fall collections. Find these stories and more as we uncover the top international fashion news of the week.
Rihanna Stuns on the Cover of Vogue
Fashion icon and mother-to-be Rihanna dazzles on the cover of Vogue for its May edition. Dubbed her 'Lil fashion killa', the Barbados star showcased her bump in a series of iconic photos shot by Annie Leibovitz. The photographer is well-known for her fashion photography, including the pregnancy shoot of Demi Moore for Vanity Fair in 1991. Rihanna's shoot took place in Paris, in bubble baths, in the middle of fashion chaos, and on a window sill.
Throughout the article, she wore an orange lace bodysuit and gloves from Alaïa. A Jean Paul Gaultier couture gown, Rick Owens cropped jacket and skirt, and a billowing white puffer gown from Marc Jacobs. "When I found out I was pregnant, I thought to myself, 'There's no way I'm going to go shopping in no maternity aisle.' I'm sorry—it's too much fun to get dressed up. I'm not going to let that part disappear because my body is changing," she said of her maternity style.
View this post on Instagram
H&M Honors Iris Apfel with Collection
Fashion icon, Iris Apfel, is launching a collection with H&M. To celebrate the collaboration, the label hosted a colorful lunch in Palm Beach. Guests included models such as Winnie Harlow and Devon Windsor, who are the cover stars of the campaign. The collection is filled with color, texture, and patterns. Pieces include a green and purple coat, multicolored dresses, and other separates. You can buy the whole collection online.
View this post on Instagram
Gucci, Moschino, Valentino Announce Italian Shows
The Spring collections for Gucci, Valentino, and Moschino are coming our way! The designers will present their shows throughout Italy, with Gucci's Alessandro Michele opting for Castel Del Monte in the Apulian region. As a reference to his love for historical places, the collection will display men's and womenswear – set to debut on May 16. Valentino and Moschino have both decided to unveil their Fall shows in Milan. The former will hold its show on July 8 in Piazza Mignanelli, where its headquarters are located. Moschino will hold their show on June 19, also in Milan.
View this post on Instagram
Salvo Nicosia Dies at 52
Beloved fashion publicist, Salvo Nicosia, has died at the age of 52. He is best known as the "Bearded Publicist" and has worked with Alberta Ferretti, Emilio Pucci, and many other designers. Moreover, his work spanned the world of Madonna, Beyoncé, and Lady Gaga. "I am deeply saddened by Salvo's death, a person with whom I have shared so many important moments in the recent years,' read a statement from Alberta Ferretti. "For me and for our company as a whole, this is an extremely dramatic human and professional loss."
View this post on Instagram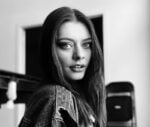 Alexandra Feiam is an experienced fashion writer who holds a degree in journalism. She has an impressive portfolio and expertise working as the Editor at Power Retail and Commercial Content Editor at Newscorp. Ally has been writing for The TrendSpotter since 2018, and her work has been featured in notable publications such as The Herald Sun, Arirang TV South Korea, Kidspot, The House of Wellness, and The Daily Telegraph.
SUBSCRIBE TO OUR NEWSLETTER
Subscribe to our mailing list and get interesting stuff and updates to your email inbox.