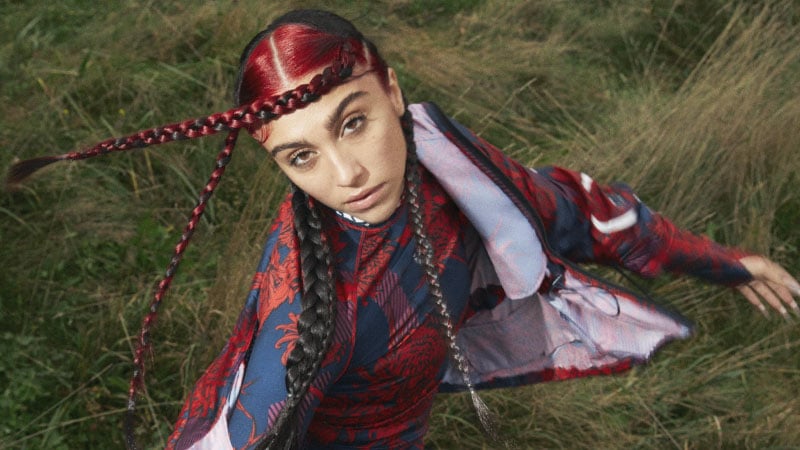 H&M is launching a collaboration with Simone Rocha, and Kamala Harris features on the cover of Vogue. Stay up to date and discover the latest stories with the top international fashion news of the week.
London Fashion Week Goes Fully Digital
London Fashion Week is going ahead in February 2021 but will be entirely digital. The event will showcase collections, presentations, and multi-media content via podcasts, e-commerce, and live streams due to the pandemic.
"The BFC continues to ask the Government to engage in support of the fashion industry," explained Caroline Rush, Chief Executive of the British Fashion Council. "One of the main active requests is to allow key creative and model talent to travel to and from the U.K. with a phased introduction of quarantine exemptions for the fashion industry, to carry out essential business, to protect the competitiveness of the British fashion industry." London Fashion Week takes place from February 19 to 23.
H&M Launches Collaboration with Simone Rocha
Simone Rocha will launch a collaboration with H&M, including womenswear, menswear, and children's clothing. The Irish designer will include florals, pearls, and decorative motifs. "I am so thrilled to be working with H&M on this very special collection. It truly is a celebration of the signatures of my brand and the influences that have shaped me. As a designer and as a customer, I've been such a fan of the H&M collaboration concept. Margiela, Alber Elbaz, Comme des Garcons – it's such an amazing list of alumni to be a part of," Simone Rocha shared. The collection debuts on March 3rd online and in-store.
Stella McCartney Debuts Adidas Collection
Stella McCartney has shared images of her latest collection with Adidas – FUTURE PLAYGROUND. The campaign, which features Lourdes Leon, Madonna's daughter, showcases the blend of high performance and high fashion. Pieces include sneakers, sports bras, hats, and activewear, including sustainable fabric technologies from recycled materials. The collection is available for purchase online.
Kamala Harris Features on the Cover of Vogue
Vice-President-Elect, Kamala Harris, is the star of the February cover of Vogue. The historic cover features Harris, who is the first African American and first Asian American female vice-president. The two images feature Ms. Harris donning a powder blue Michael Kors suit, and a Donald Deal jacket with Converse Chuck Taylor sneakers, standing in front of draped fabrics.
The covers garnered backlash from fans, journalists, and fashion lovers alike. "The cover did not give Kamala D. Harris due respect. It was overly familiar. It was a cover image that, in effect, called Harris by her first name without invitation," said Robin Ghivan, in an op-ed for the Washington Post. Anna Wintour, Editor-in-Chief of Vogue, explained that the image represented a woman who is "in control of her life who's going to bring us where the President-elect, the leadership, that we so need." Furthermore, Wintour explained that "to [her] it's just a very important, but positive, statement about women, and women in power."
Fendi Presents FENDI Renaissance – Anima Mundi Series
Fendi presented its Fendi Renaissance – Anima Mundi series, featuring jazz students from The Juilliard School. Taking place in the Appel Room at New York's Lincoln Center, the event is a tribute to its Roman roots and celebrates Italian excellence.
"Beyond our admiration for the dedication of the students to have reached the level of achievement having been accepted to the esteemed Juilliard School in their respective disciplines, our shared obsession with craft and the importance that arts play in giving back to society is the reason we at FENDI chose to make a meaningful donation to Juilliard," said Serge Brunschwig, the CEO of Fendi.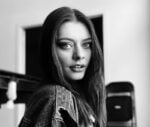 Alexandra Feiam is an experienced fashion writer who holds a degree in journalism. She has an impressive portfolio and expertise working as the Editor at Power Retail and Commercial Content Editor at Newscorp. Ally has been writing for The TrendSpotter since 2018, and her work has been featured in notable publications such as The Herald Sun, Arirang TV South Korea, Kidspot, The House of Wellness, and The Daily Telegraph.
SUBSCRIBE TO OUR NEWSLETTER
Subscribe to our mailing list and get interesting stuff and updates to your email inbox.