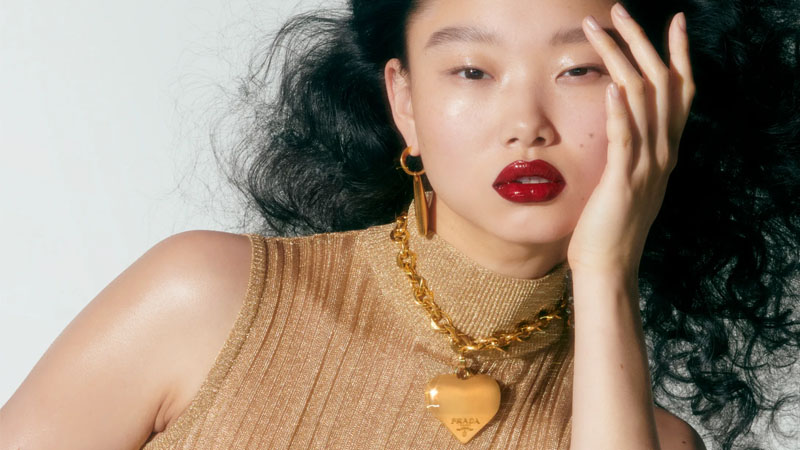 CFDA names a new President, and Prada launches its first fine jewelry collection. Stay up to date with the hottest international fashion news of the week.
Thom Browne Named CFDA President
Designer, Thom Browne, is the new Chairman of the CFDA, joining Diane von Furstenberg and Stan Herman. This comes as Tom Ford stepped down from the role after three years – Browne's contract will last for two years. Browne has been a member of the CFDA since 2005, winning three Menswear Designer of the Year awards.
"I am very excited about taking on the chairmanship of the CFDA. I feel a huge responsibility in working with Steven and the CFDA team to carry on the positive and important work of Tom, Diane, and Stan," said Browne of the appointment. "[I] feel that it is important to give back to an industry that has supported me so well over the last 20 years. I am so proud to be an American designer… there is so much happening in American design today that the world needs to really see and recognize and truly appreciate."
View this post on Instagram
Designers Showcase Collections Outside Fashion Month
Designers, including Alexander McQueen, Ralph Lauren, and Raf Simons, have all showcased their collections outside of fashion month. Many designers decided to postpone their shows at London Fashion Week in the wake of Former Queen Elizabeth II's death in September. Raf Simons presented his garments in the form of a rave at Paintworks in London. "I decided to come to London last year because I felt the energy was incredible," he said when announcing the show in July. He explained that in a post-Brexit and pandemic time, "you feel London, and the country is a hurt animal, but it's an animal that's ready to go out. There's something positive within the negative. I saw it again this week, going to galleries. Somehow people mix up here, start conversations. Coming to the city, the streets, the community is always inspiring."
Alexander McQueen's show took place on the rooftop of Greenwich Naval College, with supermodels, including Naomi Campbell, on the runway. The collection was inspired by McQueen's 1999 'bumster' jeans, featuring eyes emblazoned on dresses, as Creative Director Sarah Birton explained. "The eye is the most unique symbol of humanity—each one is like a fingerprint; each one is completely individual," she said. "It's sort of about seeing things again. Not walking around with your eyes shut, your eyes down. Just seeing each other, recognizing each others' humanity."
View this post on Instagram
Prada Launches Fine Jewelry Collection
Prada is launching its fine jewelry collection – Eternal Gold – but it is doing it with a more sustainable edge. The designs are minimal in style, with large gold necklaces, arm bands, and earrings in gold. All pieces in the collection feature 100% Certified Recycled Gold and track down the origins of its elements using a traceable code with blockchain technology.
According to the fashion house, "this radical transparency on origins, sourcing, and production chains gives a modern consciousness to fine jewelry, shifting outdated industry standards to mirror societal change." The campaign features many famous faces, including poet Amanda Gorman, actress Maya Hawke, and musician Jeon Somi. Each of these stars is in their 20s, representing the future of change in the fashion and jewelry industry.
View this post on Instagram
LaQuan Smith to Partner with Olivela
American designer, LaQuan Smith, is designing an exclusive collection for the e-commerce platform, Olivela. The platform is a purpose-driven retailer that donated 20% of its profits to a range of charities and organizations. Some of the businesses include CARE and Dress for Success. This month, the retailer will donate proceeds to Stand Up To Cancer as well as Girls Opportunity Alliance.
"Olivela was an ideal partner for us since we will be able to use deadstock materials and prevent them from going to waste through our collaboration," said Smith of the capsule collection. "I am all about giving back. I hope our collection can help raise awareness of the urgency of sustainability and the cause partners Olivela works with." The collection includes a series of pieces from PVC, including a skirt, dresses, and pants in orange and blue, with prices ranging from $495 to $1,995.
View this post on Instagram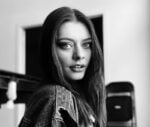 Alexandra Feiam is an experienced fashion writer who holds a degree in journalism. She has an impressive portfolio and expertise working as the Editor at Power Retail and Commercial Content Editor at Newscorp. Ally has been writing for The TrendSpotter since 2018, and her work has been featured in notable publications such as The Herald Sun, Arirang TV South Korea, Kidspot, The House of Wellness, and The Daily Telegraph.
SUBSCRIBE TO OUR NEWSLETTER
Subscribe to our mailing list and get interesting stuff and updates to your email inbox.