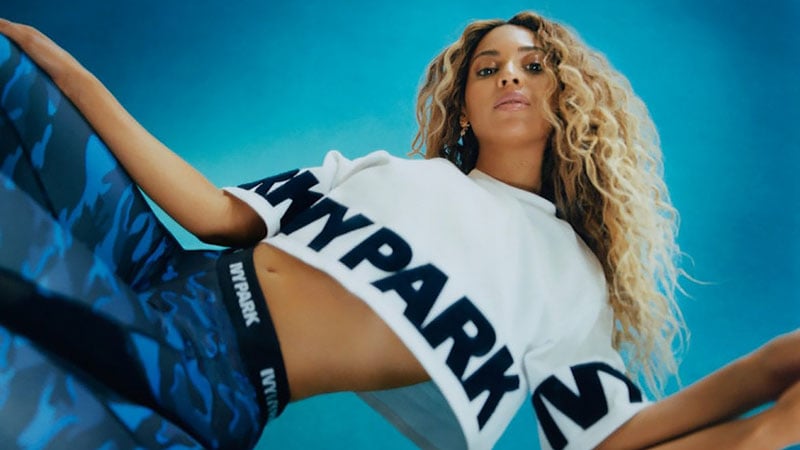 This week in fashion, Beyonce relaunches gender-neutral Ivy Park, and Billie Eilish tops style searches on Google for 2019. Find these stories and more as we uncover the top international fashion news of the week.
Beyoncé Launches Unisex Ivy Park Collection
Beyoncé is launching a unisex collection for her brand, Ivy Park. In collaboration with Adidas, the line will feature gender-neutral designs, including apparel and footwear. The activewear line is relaunching after it cut ties with Topshop this year. Parkwood Entertainment, owned by the singer, bought the label from the British retailer in 2018. "This is the partnership of a lifetime for me … adidas has had tremendous success in pushing creative boundaries," she said. "We share a philosophy that puts creativity, growth and social responsibility at the forefront of business. I look forward to re-launching and expanding Ivy Park on a truly global scale with a proven, dynamic leader."
"Beyoncé is an iconic creator but also a proven business leader, and together, we have the ability to inspire change and empower the next generation of creators," said Eric Liedtke, Executive Board Member of Adidas. The collection launches on January 18th, 2020.
L'Oréal Collaborates with Prada in New Licensing Deal
L'Oreal is announcing a long-term licensing deal with Prada. This new partnership includes the creation, development, and distribution of beauty products for the Italian fashion house – allowing the two companies to diversify their ranges. "L'Oréal is the leading global beauty company. Its position and experience makes it the ideal partner for Prada to develop its full potential across a variety of new projects, leverage Prada's well-established fragrance identity and reach even more audiences around the world," explained Patrizio Bertelli, the CEO of Prada S.p.A. The deal will come into effect in January 2021.
Billie Eilish Tops Google Celebrity Style Searches
Google has released the top searches from across the globe, and Billie Eilish ranked number one for celebrity style. The American singer is known for wearing oversized and baggy apparel – she often sports parkas, tracksuit pants and T-shirts during shows, on the red carpet, and at other appearances. She claims to wear this style so no one can sexualize her or make comments on her body. "Nobody can have an opinion because they haven't seen what's underneath. Nobody can be like, 'she's slim-thick,' 'she's not slim-thick,' 'she's got a flat a**,' 'she's got a fat a**.' No one can say any of that because they don't know," she said in a Calvin Klein campaign earlier in 2019. Coming in second for the Google searches was Audrey Hepburn – Billy Porter was the most searched regarding red carpet style.
Jean-Jacques Guével Named New CEO of Balmain
Jean-Jacques Guével is the new CEO of Balmain, following Massimo Piombini's departure in early December. Previously, Guével was the CEO of Zadig et Voltaire, and will now aid in the further diversification of the French fashion house. "Like everyone else in the fashion world, I have been impressed with the remarkable growth of Balmain over the past few years," he said in a statement. "I'm looking forward to working closely with him and the rest of the Balmain team, as we build upon that unique vision to fully realise Balmain's outstanding potential for future growth." He will step into the new role in February 2020.
SUBSCRIBE TO OUR NEWSLETTER
Subscribe to our mailing list and get interesting stuff and updates to your email inbox.