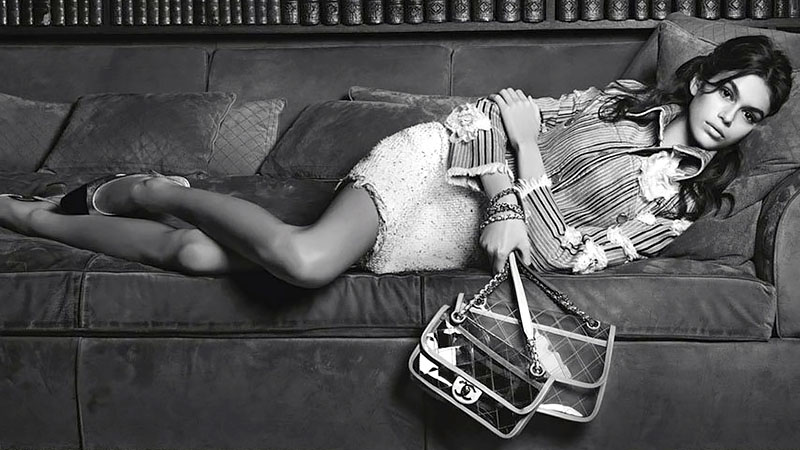 This week in fashion, Nine West filed for bankruptcy, Zara launched an augmented reality app, and Cardi B announced a collaboration with Fashion Nova. Find these stories and more as we reveal this week's top international fashion news.
Nine West Holdings Has Filed for Bankruptcy
It is a sad week in the shoe world with Nine West Holdings filing for bankruptcy. They are the latest in a long line of global retailers who have collapsed under the current financial strain. The company reportedly chose to apply for Chapter 11 protection at the United States Bankruptcy Court for the Southern District of New York. Chief executive Ralph Schipani has since confirmed the news.
The group is currently trying to sell Nine West and Bandolino to Authentic Brands Group (which owns Juicy Couture). If successful, Nine West Holdings Inc will be able to focus on its more lucrative labels such as One Jeanswear Group, The Jewellery Group (Zamel's), The Kasper Group and Anne Klein.
Zara Releases Augmented Reality Shopping App
Just as we are adjusting to Zara becoming available in Australia, they have released an augmented reality shopping app. Talk about #blessed. The app called, Zara AR dropped on Thursday and is available in over 100 stores around the world for just two weeks.
The innovative concept superimposes augmented reality onto three different locations store windows, central podiums and atop e-commerce boxes. When you focus your phone on one of these locations, models Lea Julian and Fran Summers will come to life. They move, pose and even speak while wearing Zara's AW/18 collection. Users can then directly purchase the clothing from their phones. As well as the shopping feature, people are invited to share images of themselves next to the holograms via the apps social media feature.
Cardi B Announces Collaboration with Fashion Nova
Cardi B is just the gift that keeps on giving, from her string of hit and soon to be born bubs, and now her very own line with Fashion Nova. She dropped news of the impending collaboration during an interview with Apple Music Beats 1. "With Fashion Nova, they gave me the opportunity to design what I like and what I want to put out," she told host Ebro Darden. "I'm going to put out a line with them, a little something-something for the fall."
If you follow Cardi B on Instagram, you know she has been a long time lover of the urban label. Her stylist Kollin Carter stating Fashion Nova" was a brand that was lending to her before anybody believed in her." The label and the singer are keeping details about the collection under wraps for now, but what we do know it will be affordable, and in Cardi's words "It's gonna be crazy because it's what I like."
Chanel Reveals Video of Kaia Gerber Spring/Summer '18 Handbag Campaign
Teenage beauty Kaia Gerber is the new face of Chanel's SS/18 handbag campaign. This comes as no surprise as she is the rising star and daughter of supermodel royalty Cindy Crawford.

Chanel has released a video accompanying its latest campaign featuring 16-year-old Kaia Gerber in Coco Chanel's iconic Parisian apartment. The campaign shows Kaia lounging on a suede sofa with a slew of Chanel's new-season bags. The new line appears to be inspired by some of the label's classic designs such as the Boy, 2.55 and Gabrielle.
SUBSCRIBE TO OUR NEWSLETTER
Subscribe to our mailing list and get interesting stuff and updates to your email inbox.