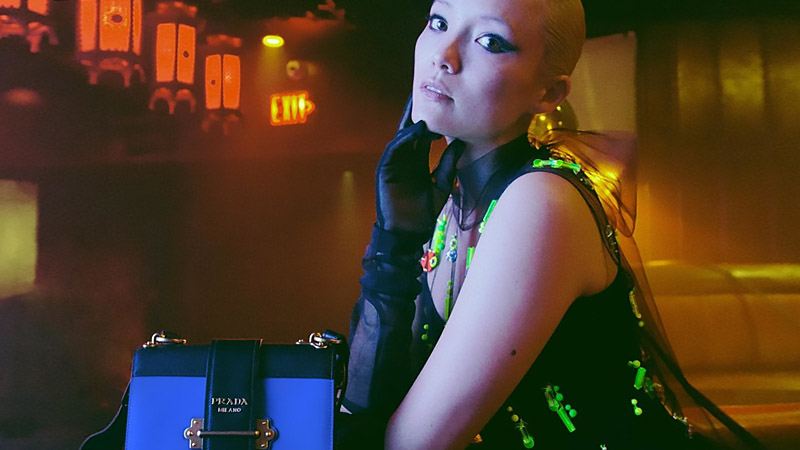 This week in fashion, Prada has released a short film, Project Runway got two new hosts, the former deputy editor of British Vogue passed away, and Alexander Wang is dropping a new collection with Uniqlo. Find out these stories and more as we reveal this week's top international fashion news.
Prada is Releasing a Short Film to Celebrate its Iconic Cahier Bag
Prada is releasing a series of episodes to celebrate one of its most iconic accessories, the Cahier Bag. The short film titled The Delivery Man will consist of three loosely related episodes. The episodes are metaphors for the inspiration behind the famed notepad bag. They will follow the tale of a delivery man played by J.K Simmons as he works to ensure the luxury accessory makes it to its final destination safely. Additionally, the film strives to communicate that a Prada bag is always a welcomed delivery.
The first episode, Midnight Request, will be set inside a nightclub. It will drop across Prada's social media channels and on their website on the 11th of October. The following episode Women's Best Friend will take place inside a Hollywood mansion and it airs on the 13th of October. The third and final instalment, Priorities of Love will be inside the Delivery Man's own home and is out on the 15th.
Karlie Kloss and Christian Siriano are the New Hosts of Project Runway
Fourth season winner, Christian Siriano and model Karlie Kloss will fill in for Tim Gunn and Heidi Klum as the hosts of Project Runway. Kloss dropped the news via a statement, saying, "As someone who grew up watching Project Runway, I could not be more excited to host and produce a series that provides a platform to aspiring American designers as they pursue their creative and entrepreneurial dreams." Siriano also expressed his excitement to be stepping in for Gunn, saying "Project Runway has offered such wonderful opportunities for so many and I'm excited to take on this role as a mentor."
A new team of judges will also be joining the pair. Lady GaGa's stylist turned in-demand designer, Brandon Maxwell will fill Zac Posen's spot. The former editor-in-chief of Teen Vogue, Elaine Welteroth will also be joining the panel while Elle editor-in-chief Nina Garcia will return for another season.
Anna Harvey, Former Deputy Editor of British Vogue and Princess Diana's Former Stylist Has Died
After a career spanning three decades with Condé Nast, Anna Harvey has passed away at 74 years old. Harvey had an illustrious career with the media giant. She was appointed deputy editor of Vogue in 1997 before becoming editorial director of Condé Nast New Markets. Harvey was also chosen as Princess Diana's stylist in 1980 shortly after the princess of Wales became engaged to Prince Charles.
Tributes have been flowing in for Harvey, whose magazine credits also include Brides and Tatler. Jonathan Newhouse, chairman and chief executive of Condé Nast International, has remembered his former colleague stating, "Anna Harvey was one of the great Vogue editors of our time. She possessed impeccable taste and an unequalled ability to animate fashion in the pages of our magazines. As a person, she was discreet, thoughtful and modest while possessing integrity and an inner toughness. She held herself and others to the highest standards. She was, to use a very old-fashioned expression, a real lady."

Alexander Wang is Releasing a Collection With Uniqlo.
Fresh of its collaboration with J.W. Anderson, Uniqlo has announced another designer team up. The Japanese retailer will join forces with American fashion designer, Alexander Wang for a fun new collection. The line includes a range of apparel combining Wang's signature style and Uniqlo's innovative heattech fabric. It will feature tees, turtlenecks and tanks as well as bras and briefs. The intimates will be available in neutral tones as well as neon green to highlight a touch of Wang's flair.
Although this is Wang's first foray into innerwear, it is not the brand's first time working with Uniqlo. The pair also dropped a hugely popular line in 2008. Wang said that Uniqlo is the perfect partner for his debut of innerwear collection. The statement read, "Uniqlo are the ideal partners for this collection of innerwear because we share an appreciation of functionality and utilitarianism, and I am thrilled our collaboration has resulted in developing a new heatteach line; the perfect place to pick up from where we left off ten years ago." The range hits stores and will be available online on the 9th of November.
Behati Prinsloo Will Return to the Victoria's Secret Runway
Following a two-year break, Behati Prinsloo has confirmed she will finally return to the Victoria's Secret Catwalk. Welcoming her second child with Maroon 5 frontman, Adam Levine only seven months ago, Prinsloo revealed the news of her return while speaking to Andy Cohen.
Prinsloo is the only one of three angels currently on maternity leave to confirm their return officially. Candice Swanepoel is unlikely to be strutting her stuff having only welcomed her second child three months ago. Lily Aldrige and Kings of Leon vocalist, Caleb Followill are also currently expecting their second bub. Although, there are rumours the Agnel might walk while pregnant following the lead of Irina Shayk who donned a chic baby bump for the 2016 show. The annual Victoria's Secret Fashion Show will go down on the 8th of November, and the location is yet to be confirmed.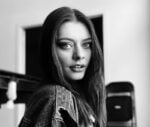 Alexandra Feiam is an experienced fashion writer who holds a degree in journalism. She has an impressive portfolio and expertise working as the Editor at Power Retail and Commercial Content Editor at Newscorp. Ally has been writing for The TrendSpotter since 2018, and her work has been featured in notable publications such as The Herald Sun, Arirang TV South Korea, Kidspot, The House of Wellness, and The Daily Telegraph.
SUBSCRIBE TO OUR NEWSLETTER
Subscribe to our mailing list and get interesting stuff and updates to your email inbox.