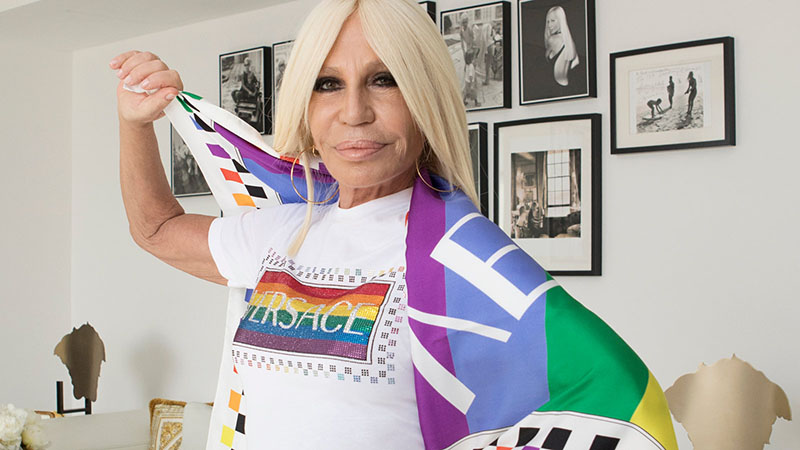 This week in fashion, the Vogue Challenge is going viral, and Versace launches a Pride-themed collection. Find these stories and more as we discover the top international fashion news of the week.
1. Vogue Instagram Challenge Goes Viral
Vogue created the latest social media challenge, which is taking the world by storm. The #VogueChallenge encourages users to take photos of themselves as if they were on the cover, which has since amassed more than 80,000 posts. The trend began in response to British Vogue's July 2020 cover, which showcases three frontline workers during the pandemic. Photographer Jamie Hawkesworth took photos of each cover.
"I was on my own, with my tripod, one lens, one camera, and I just got on my bike and cycled around London, spending 15 minutes with each stranger," Hawkesworth said. "The sheer simplicity of that – it sounds so weird to say, and I hope not insensitive, but if I am really honest, it was joyous. It was the best two weeks I've had in a long time." The Vogue Challenge is trending around the world, with budding models and photographers snapping up the opportunity to put themselves on the cover.
2. Dior is Launching a Vespa Scooter
Dior is launching a scooter in collaboration with Vespa. The Vespa 946 features a paint scheme that is in line with the Creative Director's iconic logo and finished with blue leather. The partnership also features a helmet designed in the same style as the designer vehicle. "I have so many happy memories starring a Vespa," said Maria Grazia Chirri, the Creative Director of Dior. "It's been a symbol of Italian-ness that is intricately linked to my personal history, and it's's now part of my professional life at Dior." The designer scooter will debut in Dior boutiques across the world in 2021.
3. London Fashion Week Goes Digital
London Fashion Week has gone digital as the first of four online major fashion events. This year's showcase features no runways – instead, there are films, virtual showrooms, podcasts, and live-streamed panel discussions. Menswear designer, Nicholas Daley, featured the behind the scenes shots of his previous work with references to his latest delayed collection.
The audience was also encouraged to send through a catwalk video. The successful applicants went into the running to be featured in the fashion event, using #LFWCatwalkChallenge. The first digital fashion event of the season runs for three days and ends on Sunday, June 14.
4. Versace Debuts Pride-Themed Collection
Versace is debuting its Pride-themed capsule. The line will feature tank tops, underwear, swimwear, and accessories. Each piece of clothing sits on a black background with the designer's iconic logo printed in shades of the rainbow. "I have always been a strong advocate and supporter of LGBTQ+ rights," said Donatella Versace, the Chief Creative Officer at Versace. "Most importantly, because I believe that no one should be judged for his or her sexual orientation, but also for the color of their skin or their religious belief." The collection is available for purchase in Versace stores and online. Proceeds from sales of the collection will go towards two charities that are in line with Pride Month.
5. Samira Nasr is the New CEO of Harper's Bazaar
Harper's Bazaar has appointed Samira Nasr as the new CEO of the magazine. She is the first Black Editor in Chief of the publication, which is 153 years old. Nasr has previously worked as Elle's Fashion Director and has overseen the creative direction for Tiffany & Co., L'Oreal, and Laura Mercier.
"It is a tremendous privilege to be entrusted with moving this legacy brand into a new era — one that is colorful, inclusive and celebrates the beauty of fashion on every platform — while carrying on the tradition of innovative art direction and great style that the Bazaar audience loves so much," Nasr said. "The most beautiful part of working in magazines is the teamwork and creating a community. I can't wait to get started."
6. Zara to Begin Shutting Stores
Zara's parent company is starting the process of closing stores across the globe. The fast-fashion empire plans to 'absorb' 1,200 locations and focus on its online offering. These closures are expected to be mainly in Europe and Asia, with about 100 in the UK to also be affected.
"The overriding goal between now and 2022 is to speed up full implementation of our integrated store concept, driven by the notion of being able to offer our customers uninterrupted service no matter where they find themselves, on any device and at any time of the day," said Pablo Isla, the CEO of Inditex, the parent company of Zara.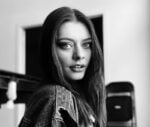 Alexandra Feiam is an experienced fashion writer who holds a degree in journalism. She has an impressive portfolio and expertise working as the Editor at Power Retail and Commercial Content Editor at Newscorp. Ally has been writing for The TrendSpotter since 2018, and her work has been featured in notable publications such as The Herald Sun, Arirang TV South Korea, Kidspot, The House of Wellness, and The Daily Telegraph.
SUBSCRIBE TO OUR NEWSLETTER
Subscribe to our mailing list and get interesting stuff and updates to your email inbox.