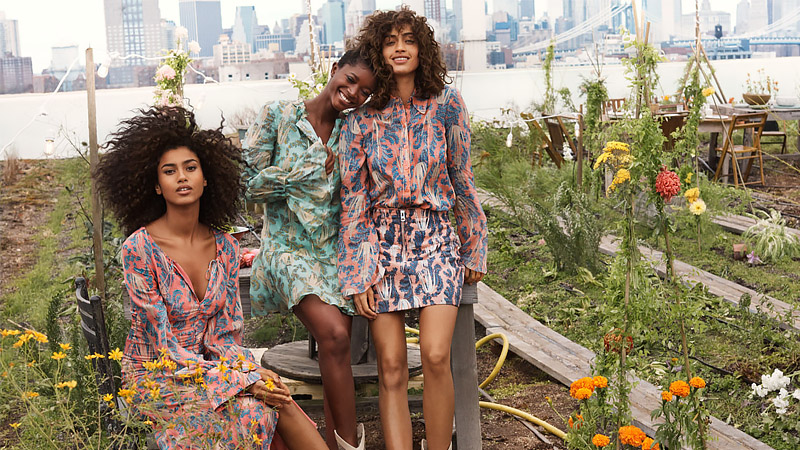 This week in fashion H&M is selling pre-loved clothing, Rodarte is launching a size-inclusive ready-to-wear collection and InnerOrigin aims to create transparency between perfume labels and their ingredients. Find these stories and more as we reveal the top international fashion news of the week.
InnerOrigin Launches "Wouldn't You Like to Know" Series
Australian wellness business, InnerOrigin is pioneering a campaign for brands to declare all ingredients in their perfumes. At this current stage, there are no rules for this disclosure. The "Wouldn't You Like to Know" series aims to set the standard for all perfumes in Australia to declare the ingredients in their products, and have them assessed by InnerOrigin's Expert Advisory Board.
Many chemicals found in perfumes can cause migraines, nausea, lung irritation and skin sensitivity. Bloomberg recently discovered that a "2018 report from Breast Cancer Prevention Partners listed big name perfumes among those that contain chemicals with long term problems." In the EU, chemicals such as phthalates have already been banned, or are on their way to be. Australia is yet to do the same, but this campaign hopes to change that.
H&M Trials Second-Hand and Vintage Clothing
Swedish retailer H&M's sub-brand & Other Stories have started trials selling pre-loved items. They plan to showcase the items on the app Sellpy, a second-hand clothing marketplace. H&M recently invested in the app with hopes to extend the process, if successful. The brand has made many sustainable initiatives in recent times, including using organic cotton and encouraging customers to recycle their clothing.
Head of Sustainability, Anna Gedda said: "We see this as a growing part of the industry, with great opportunities both for consumers and not least for the environmental impact, and how we can drastically reduce that by extending the life of the products" in a statement to Reuters.
Ariana Grande is Releasing a Beauty Line
Ariana Grande is set to release a beauty line, named "Thank U, Next". She released a single and album with the same name in 2018. According to the U.S. Patent and Trademark Office, Grande trademarked the name "Ariana Grande Thank U, Next" earlier in April. It's unknown at this stage what will be included in the range, but the trade name covers fragrances, body lotions and other beauty products.
Rodarte is Releasing a Size-Inclusive Collection
American label Rodarte is collaborating with Universal Standard and has created a size-inclusive collection. The capsule features four pieces: a blouse, skirt, dress and jumpsuit, and comes in four different colours. They're available in sizes 00 to 40, and prices will range from $150 to $240.
Universal Standard opened in 2015 and is the first brand to produce clothing in 26 sizes – the average is 12. This collab follows a handful of other labels who are introducing inclusivity into their collections.
Fila North America Announces First Female President
Clothing label Fila has named Jennifer Estabrook as their first female president. This comes two months after the late president, Jon Epstein, passed away. Estabrook joined Fila in 2005 as VP legal and global general counsel, and has since worked her way up to COO. Gene Yoon, Fila chairman said Estabrook has the "industry savvy, financial and operational command, and passion for the brand to guide Fila to its next stage of disciplined, high-octane global growth."
SUBSCRIBE TO OUR NEWSLETTER
Subscribe to our mailing list and get interesting stuff and updates to your email inbox.