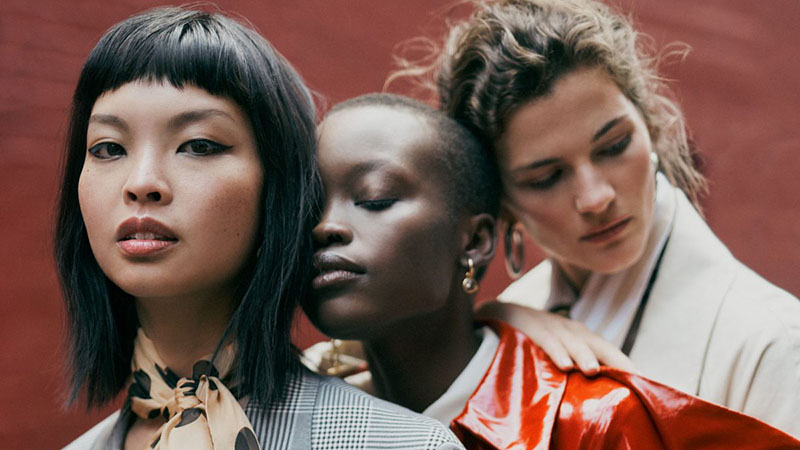 Ties between LVMH and Tiffany have been cut, and Fendi has found its new womenswear designer. Keep up with the latest international fashion news that happened this week.
LVMH and Tiffany No Longer Partnering
LVMH is withdrawing from its $16.2 billion partnership with Tiffany & Co. The multinational corporation has backed out of the agreement, requesting for the French government to delay the date until January 6, 2021, due to the threat of U.S tariffs on French goods. Tiffany & Co is preparing to sue LVMH for breaching the merger obligations by excluding the company from discussions with the French government.
Tiffany's lawsuit involves the renegotiations with LVMH in mid-March, with the French fashion house writing a letter to the jewelry company, citing 'the pandemic and the current protests and civil unrest in many cities', being a part of the concerns over the deal.
Tomo Koizumi to Design Pucci Capsule Collection
Tokyo-based designer, Tomo Koizumi, is announcing his collaboration with Emilio Pucci with a new capsule collection. The Japanese designer is best-known for his ruffled pieces, with gravity-defying shapes and layers within the garments.
"Tomo is a kind of magician, crossing his beautiful technique with a fanciful and dreamy vision of womanhood. In a dialogue with the Pucci creative team, he will be adding his spectacular and fun touch," said Pucci in a statement. The pieces will unveil at Milan Fashion Week on September 26, featuring a short video showcasing the collection.
Kim Jones Becomes Artistic Director at Fendi
Kim Jones is the new Artistic Director for Fendi, where he will design the women's ready-to-wear. He currently works as the Creative Director at Dior Homme. He will replace the late Karl Lagerfeld, who passed away in February 2019. The British designer will work alongside Silvia Venturini Fendi, who took the lead in the interim between Lagerfeld and Jones.
"I would like to profoundly thank Monsieur Arnault, Pietro Beccari, Serge Brunschwig, and Silvia Venturini Fendi for this incredible opportunity," he said on Instagram. "Working across two such prestigious houses is a true honor as a designer, and to be able to join the house of Fendi as well as continuing my work at Dior Men's is a huge privilege."
Melbourne Fashion Week is Returning in November
Melbourne Fashion Week is returning in November, following the cancellation of its last event in March. The event will be entirely free and will feature both in-person and digital lineups of Australian designers. The week will also showcase industry experts, complete with social distancing. The re-worked event will run from November 23 to 29th.
Venice Film Festival Red Carpet Dazzles
The Venice Film Festival is underway, complete with a red carpet and plenty of face masks. Featuring stars like Cate Blanchette, Tilda Swinton, and Regina King, every star donned the red carpet while remaining socially distant and sporting stylish masks.
Tilda Swinton wore a two-piece haute couture look by Chanel, donning a gold elaborate masquerade mask. Cate Blanchette stole the show with her Alexander McQueen black pantsuit and colorful Armani caped gown, and Katherine Waterston rocked the event with a black fringed Prada gown
SUBSCRIBE TO OUR NEWSLETTER
Subscribe to our mailing list and get interesting stuff and updates to your email inbox.