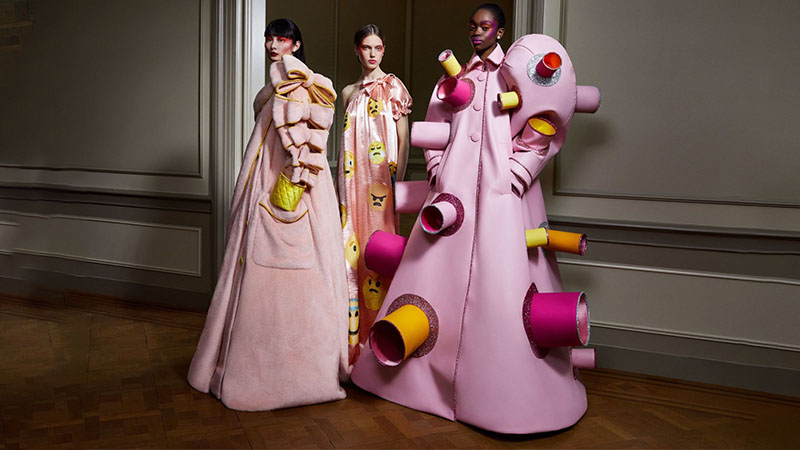 Digital Couture Fashion Week debuted online, and Lady Gaga is the new face for Valentino. Find these stories and more as we uncover the top international fashion news of the week.
Digital Couture Fashion Week Kicks Off
Couture Fashion Week has begun online. The two-day event featured a wide range of designers, including Chanel, Viktor & Rolf, and Balmain. The latter's Creative Director, Olivier Rousteing, used TikTok to showcase the collection along the River Seine – although technical issues prevented the full stream. Chanel found inspiration from the late Karl Lagerfeld and his party days from the '80s.
Viktor & Rolf shot a video, titled Change, and showcased three different 'mindsets'. Maison Valentino plans to showcase its Couture collection via a live-streamed performance at Cinecitta Studios in Rome on July 21st. As a teaser before the show, the designer debuted a mini film, directed by fashion photographer, Nick Knight. Christian Dior presented an ethereal-esque film, Le Mythe Dior, directed by Matteo Garrone.
Louis Vuitton Introduces Seasonless Shows
Louis Vuitton is no longer sticking to the regularly scheduled program for menswear, and switching to a seasonless model. In a recent announcement, Virgil Abloh explained that the label would showcase a physical show in Shanghai on August 6th, with Tokyo set to follow.
"We're getting rid of the straitjacket the industry has been operating under," Abloh said. This seasonless approach has become more popular amongst large fashion houses, including Gucci, who made the same move in May. This is 'a new system' for the designer, who wants to remove the brand from the status quo.
Tommy Hilfiger Launches The People's Place
Tommy Hilfiger is launching a new platform, The People's Place. This new initiative aims to advance the representation of Black, Indigenous, and people of color (BIPOC) within the fashion industry. "What is happening to Black communities in the U.S. and around the world has no place in our society," said Hilfiger. The first part of the platform includes a minimum commitment of $5 million per year for funding over the next three years.
"The fact that it has continued to exist in our industry is unacceptable. We are far behind where we should be in achieving diverse representation. It shouldn't have taken us this long to acknowledge that, but we are determined and committed to changing it going forward. We will be intentional, fearless, and unwavering in the actions we take. Through the People's Place Program, we will use our platform to create opportunities and stand up for what is right," Hilfiger explained.
Stella McCartney Debuts Digital Music Festival
Stella McCartney is launching a digital music festival called Stellafest. The event aims to raise money to end violence against women. The musical showcase features artists including Chloe x Halle, Kelis, and Soko.
"Artists from our community have come together to create a festival that is truly global — using technology and social media to bring the mosh pit onto your mobile," said McCartney. "While I was sad not to see Dad and all the other great performers at Glastonbury this year, we have put together an incredible lineup and are raising our voices to end violence against women, a cause more urgent now than ever."
Lady Gaga is the New Face for Valentino
Lady Gaga is the new face for Maison Valentino's perfume. The fragrance is called Voce Viva and is a genderless scent that is meant to celebrate everyone's unique voice, style, and self. "Lady Gaga means freedom, self-consciousness, pure heart," said Pierpaolo Piccioli, the Creative Director of Maison Valentino. "Her participation in this campaign elevates the symbolic power of the project to the highest level." The new fragrance will debut in September.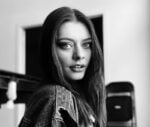 Alexandra Feiam is an experienced fashion writer who holds a degree in journalism. She has an impressive portfolio and expertise working as the Editor at Power Retail and Commercial Content Editor at Newscorp. Ally has been writing for The TrendSpotter since 2018, and her work has been featured in notable publications such as The Herald Sun, Arirang TV South Korea, Kidspot, The House of Wellness, and The Daily Telegraph.
SUBSCRIBE TO OUR NEWSLETTER
Subscribe to our mailing list and get interesting stuff and updates to your email inbox.