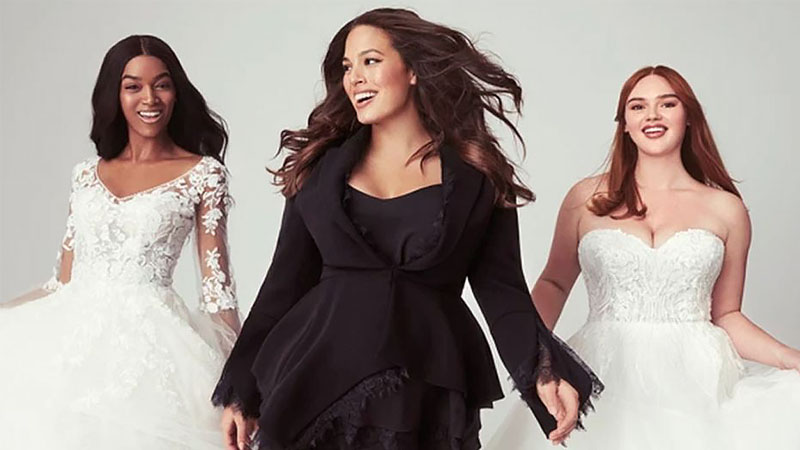 This week in fashion, celebrities stun at the Golden Globes and fashion retailers help raise funds for those affected by the Australian bushfires. Find these stories and more as we uncover the top international fashion news of the week.
Ed Filipowski Passes Away
Ed Filipowski has passed away at the age of 58. The fashion public relations chairman served the industry since the '80s and became the Co-Chairman of KCD Worldwide with Julie Mannion. He worked with designers such as Alexander McQueen, Balmain, Tom Ford, Marc Jacobs, Givenchy and many more. Under his leadership, KCD saw profound changes throughout the industry. These included the introduction of entertainment and technology divisions and a digital division.
"Anyone who ever had the privilege of working with Ed knew he was far more than a particularly brilliant public relations executive," explained Anna Wintour. "Thanks to his terrific sense of loyalty, he was always able to make kindness and respect central to every single thing he did. Ed became godfather to so many designers over the years, from the great and the good to those who were just starting out—he did so much for our fashion funders—and he treated each and every one of them the same way; totally supportive and unflinchingly honest. I think of the way he stood by John [Galliano] giving him the very best advice and being a steadfast presence in life. But then Ed was always the first to pick up the phone and ask what he could do to help. And help he always did. For someone who preferred to be behind the scenes, he was at the center of absolutely everything."
California Bans Animal Tested Products
The State of California has banned the use of animal testing for beauty products. On January 1st, the California Cruelty-Free Cosmetics Act came into effect. "It states that everything that's on the shelves, anything new that comes to market shall be cruelty-free," explained Judie Mancuso, the Founder and President of the Social Compassion in Legislation. It's now illegal for any manufacturer to 'import for profit or sell' skincare, makeup, body care and haircare into California. There is an exception to this, only for government and domestic test studies.
Anne-Marie Muñoz Dies
Anne-Marie Muñoz has passed away at the age of 87. She was a key figure at Yves Saint Laurent in the '70s and managed the design studio for four decades. In 1951, she met Christian Dior and produced more than 150 haute couture and ready-to-wear runway shows until she retired in 2002. "Mme. Muñoz was a moral, levelheaded presence. She knew Saint Laurent by heart, intuiting the exact moment to intervene, help or protect. She was the intermediary, firm but kind, between the studio, cabine and ateliers. Mother Superior, like in a convent," said Jürgen Doering, an assistant in the studio.
Ashley Graham Launches Inclusive Bridal Collection
Ashley Graham is launching an inclusive bridal collection with Pronovias. The line includes 16 plus size dresses of her own design. The sizes range from 0 to 34, with prices varying from $1.000 to $3,500. "[Your wedding day is] beyond a size or a type of woman — it's really just about her," the model told WWD. "I really didn't get the option of what I truly wanted because I didn't have the time or the luxury because of my size. And to be completely honest — because of my budget." The collection will launch in February both in Pronovias stores and through other retailers that carry the brand.
Fashion Retailers Take Part of All In Campaign
To raise funds for those affected by the Australian bushfires, more than 30 retailers have joined the All In campaign. This group donates profits to the Australian Red Cross Bushfire Relief and Rescue, and some of the brands taking part include The Iconic, General Pants, Afterpay and Lacoste. The Iconic pledged to donate 100% of all profits made on Thursday, 9th January. "The size and scale of these fires in many parts of Australia is unprecedented. But so is the incredible wave of support we've seen from people and businesses around the country and overseas," said Belinda Dimovski, Head of Engagement and Support at Australian Red Cross.
Celebrities Stun at Golden Globes
The 77th annual Golden Globes took place at the Beverly Hilton Hotel. Stars such as Margot Robbie, Reece Witherspoon and Zoey Deutch made waves, wearing Chanel, Roland Mouret and Fendi, respectively. The winners of the Awards included Renée Zellweger for Best Performance by an Actress in Judy and Joaquin Phoenix for Best Performance by an Actor in Joker. Some of the best dressed on the red carpet included Helen Mirren in Dior, Zoe Kravitz in Saint Laurent, Billie Porter in Alex Vanish and Zoey Deutch in Fendi.
Tommy Hilfiger to Host Spring 2020 Show in London
Tommy Hilfiger is hosting its Spring 20 show at the Tate Modern's Tanks. This event will showcase the designer's Tommy x Lewis collaborative collection, of which 75% of the styles sourced with more sustainable materials. This year's show will have cotton, that was 100% sustainably sourced. It also features organic cotton, and recycled materials, vegan leather alternatives and low-impact denim washes.
"We are determined to be one of the leading sustainable designer lifestyle brands in the world, and this is a commitment we share with Lewis," said Tommy Hilfiger. "Since day one, Lewis and I have been on a journey to incorporate innovative production principles and sustainable materials into each of our collaborations. We are proud to accomplish new milestones every season, with Spring 2020 being our most sustainable collaboration yet."
SUBSCRIBE TO OUR NEWSLETTER
Subscribe to our mailing list and get interesting stuff and updates to your email inbox.