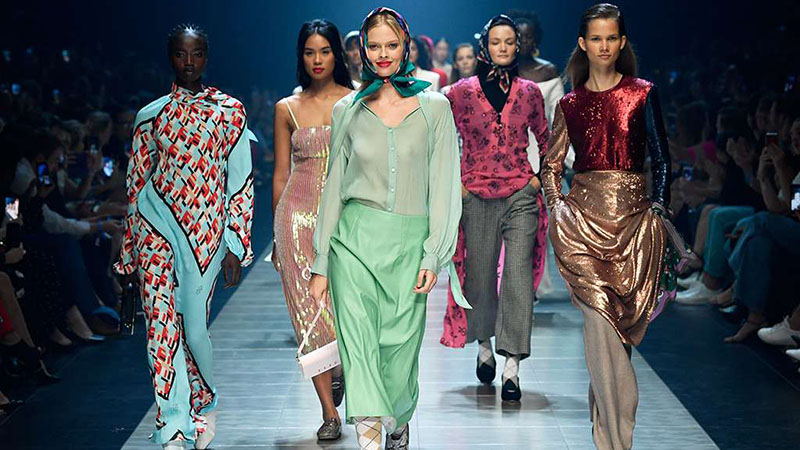 This week in fashion, Andreja Pejic becomes the first transgender model for Bonds, Kylie Jenner is the youngest self-made billionaire, Calvin Klein set to close their ready-to-wear label, and VAMFF ends with a bang.
VAMFF Ends With A Bang
Virgin Australia's Melbourne Fashion Festival (VAMFF), has come to a close. Featuring some of Australia's most talented and revered designers, as well as up-and-coming talent, VAMFF has presented its most sustainable and diverse season yet. Identity, a runway show and garden party by The Fashion Advocate showcased diverse, ethical and sustainable Australian fashion. The green-focused runways aimed to present a "positive social, environmental and economic change". For the second time in VAMFF history, Nobody Denim invited visitors to walk through their factory floor, and let them get an in-depth experience on their jean's washing, bleaching and distressing process.
The festival's theme for 2019 was Power to the Dreamers. The festival exhibited interactive panels, clothes-swaps, workshops and studio tours; VAMFF gave the festival-goers an all-access pass to the industry. Supermodel and body activist Ashley Graham took part in the inaugural Australian Fashion Summit, discussing the "new normal" in the fashion industry, alongside other fashion groundbreakers. On the runway, we watched collections from Australian icons such as Carla Zampatti, Bianca Spender, Aje, C/Meo Collective, Thurley, Yeonjin Bae, and many more. In its 23rd year, the jam-packed festival had an inspiring collection of designers and a strong message of diversity and sustainability, supported by creative industries and activists.
Calvin Klein to Close Ready-To-Wear Line
Clavin Klein is ending their luxury wear business, known as "205W39NYC". They will instead focus on the denim and underwear categories of the label. With the intention of rebranding, Calvin Klein's new focus will also centre around the middle market and plan to reinvent the customer experience.
PVH, Klein's parent label said they were "disappointed by the lack of return on investments in Calvin Klein 205W39NYC halo business," in a statement from the CEO, Emanuel Chirico. Former creative director, Raf Simons, left the company in 2018 after two years in the role. His made-to-order collection "Calvin Klein by Appointment" is also set to close.
Kylie Jenner Named Youngest "Self-Made" Billionaire
Beauty and business mogul, Kylie Jenner, has been named as the youngest self-made billionaire. According to Forbes, 21-year-old Jenner is estimated to be worth $1 billion, thanks to her eponymous cosmetic brand. Kylie Cosmetics started in 2015 with liquid lipsticks, which has since expanded to eyeshadow palettes and other cosmetics.
Jenner told Forbes that she didn't expect her cosmetics label to be a success, "I didn't expect anything. I did not foresee the future," she said. "But [the recognition] feels really good. That's a nice pat on the back." Jenner has set a new record as the youngest billionaire, knocking Mark Zuckerburg from the title, who was 23 years old when he hit $1 billion with Facebook.
Andreja Pejic Becomes First Trans Model for Bonds
Australian transgender model, Andreja Pejic, has become the face of Bonds new lingerie line. She is the first transgender model to work for the Australian underwear company. The new line, Intimately, "celebrates the modern woman" and showcases a diverse range of models.
In a statement, Pejic said "It should be somebody who walks into a room and you think, 'Oh this person is special'… There's a million ways of being special." Pejic previously made history in the fashion world, notably known as the first transgender supermodel and becoming the first trans woman to model for Vogue.
Kimora Lee Simons Is Relaunching Baby Phat
Designer and model Kimora Lee Simons have purchased the label Baby Phat. Simmons co-founded the brand in 1998. Baby Phat was one of the most successful labels in the early 2000s, earning more than $1 billion in revenue.
Simmons plans to take advantage of the current fashion trends and will inject them into the Baby Phat line. The label, according to Simmons, will have its distinctive rhinestones with "new messaging" and will continue to champion women, as it did in its heyday. Baby Phat is set to relaunch later this year.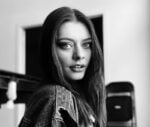 Alexandra Feiam is an experienced fashion writer who holds a degree in journalism. She has an impressive portfolio and expertise working as the Editor at Power Retail and Commercial Content Editor at Newscorp. Ally has been writing for The TrendSpotter since 2018, and her work has been featured in notable publications such as The Herald Sun, Arirang TV South Korea, Kidspot, The House of Wellness, and The Daily Telegraph.
SUBSCRIBE TO OUR NEWSLETTER
Subscribe to our mailing list and get interesting stuff and updates to your email inbox.