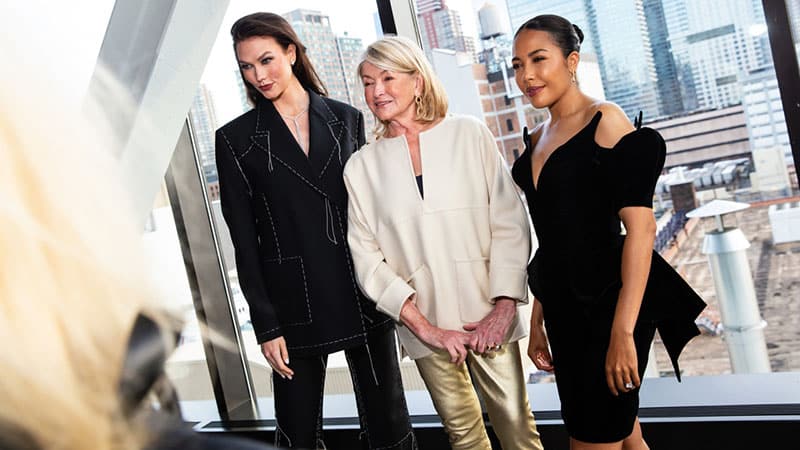 Michael Roberts has died at 75 and Adriana Lima returns to Victoria's Secret. Stay up to date with the latest international fashion news stories of the week.
Adriana Lima Returns to Victoria's Secret
Adriana Lima is making her comeback to Victoria's Secret. The supermodel first began her career with the company in 1999 before retiring as an Angel in 2018. She will be making her return to the lingerie brand as the face of its fragrance Heavenly Eau de Parfum, but the brand has promised more work with her in the future.
"I'm so excited to be working with Victoria's Secret again; the brand has always been like family to me," she said of the news. "Being the face of this iconic campaign and fragrance is so special because it beautifully compliments a woman's radiance, which is symbolic of Victoria's Secret's inspiring mission of celebrating every woman. It was amazing being on set again with everyone, and we had the best time bringing this message to life through this timeless fragrance."
Michael Roberts Dies at 75
Fashion journalist Michael Roberts has died at 75. The British illustrator, author, photographer, and all-around legend led a long history with publications around the world, including Tatler, Vanity Fair, and British Vogue, where he worked as art and style director, fashion and style director, and design director, respectively.
Edward Enninful, editor-in-chief of British Vogue, described the late journalist as a 'guiding light', and the Guardian once considered him as 'fashion's most celebrated Renaissance man'. "It is with one very heavy heart that we have to announce the death of our beloved friend Michael," the official statement read. "He died peacefully, early on Monday morning, at his home on the island of Sicily."
Meet the CFDA's New Members
The CFDA has welcomed ten new members, bringing its total up to 458. New members include Tremaine Emory from Denim Tears, Jamie Okum, Danielle Hirsch, Brandon Blackwood, Colm Dillane, Raul Lopez, and Greg Lauren. Daniel Rosebery, the creative director of Schiaparelli, has also been welcomed as a new member.
In May 2022, Thom Browne was named chairman of the CFDA, taking over the role of Tom Ford, who was chairman for three years. "It's so important for the world to see talent at the highest levels coming from America. Our newest members represent everything America has to offer… diversity… creativity… and true individual talent," said Browne of the new members.
Honorees of the Fashion Scholarship Fund Gala Announced
The Fashion Scholarship Fund has named its honorees and scholarship recipients for 2023. The annual event, which celebrates the future of fashion and leaders of the industry, hosted its 86th event at the Glasshouse in New York City. The event recognized Anna Wintour for her efforts for the fashion industry and Emma Grede, co-founder of Good American and co-CEO of SKIMS.
Wintour paid tribute to the late Virgil Abloh in her speech and gave advice to the young scholarship holders. "Just be who you are. Don't worry about what so and so is doing… It has to come from you the way it did from Virgil," she said. "I learned so much from him in the time all too short that I knew him. Study his work, study his generosity, study how he reached out to everyone he ever met… Watch that example, learn from that example, and remember his values. We should all try to do just a little bit of what he did to keep our future in good hands."
SUBSCRIBE TO OUR NEWSLETTER
Subscribe to our mailing list and get interesting stuff and updates to your email inbox.