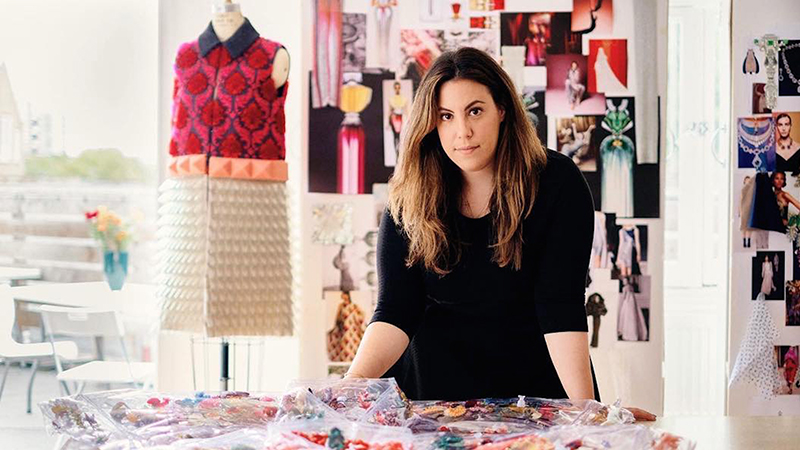 This week in fashion, Victoria's Secret announces a surprising new collaboration, H&M will open its first store in South Australia, M Missoni gets a new creative director, and Gigi Hadid is set to visit Sydney. Find these stories and more as we reveal this week's top international fashion news.
Mary Katrantzou Teams Up With Victoria's Secret
Mary Katrantzou and Victoria's Secret have teamed up for a surprising collaboration. Fresh off her 10th-anniversary show at London Fashion Week, the fashion designer is set to design a capsule collection for the underwear giant. The Victoria's Secret Loves Mary Katrantzou line will debut as part of this year's Victoria's Secret runway show.
The official imagery of the lingerie will remain undercover until the show. We are expecting some punchy, playful prints full of bright, bold and uplifting colours from Katranzou. "Everything that Victoria's Secret creates is about a woman feeling confident and empowered — and also having fun with what she is wearing," Katrantzou said. "This collaboration is going to be bold, fun and playful."
H&M Announces its First South Australian Store
H&M will open its first Adelaide store on the 2nd of November in the iconic Rundle Mall. The Two storey building will take up a massive 3000 square meters and include the chain store's complete range of fashion, sportswear and homewares. "We are also looking forward to introducing our H&M Home concept to Adelaide as we feel this really rounds up our wide assortment offering," says Australian country manager for H&M, Thomas Coellner.

The addition of H&M is part of Rundle Mall's extensive $40 million redevelopment plan. The renovation will span across four of the lower levels incorporating a tech hub, fashion precinct, and a new dining area. "The completed development will provide a unique shopping experience, and with H&M as the major tenant, we expect Rundle Mall Plaza to not only be a significant drawcard for Rundle Mall in particular but Adelaide in general", Weinert Group (owner of Rundle Mall Plaza) executive director Peter Weinert said.
Margherita Missoni is the New Creative Director of M Missoni
Margherita Missoni will return to her family's namesake label, M Missoni. The 35-year-old departed the label in 2015 to pursue other professional projects. She launched her own children's line, following the brand's closure, she eventually went on to work with the likes of Yoox, Away and Pottery Barn Kids. However, she will now return to her label, in a higher capacity as the brand's Creative Director.
Margherita is the daughter of Angela Missoni who is the current president and creative director of the Missoni Group. The label made headlines in June after it sold a minority stake to a government-backed private equity fund. In her new role, Margherita will be responsible for repositioning and expanding the brand. Her first collection will be the Spring/Summer 2020 line.
Nike Founder Phil Knight has gifted an unnamed organisation almost USD 1 billion worth of company's stock as an act of charity. This is just the latest in a long line of donations made by the Chairman of Nike Inc. In fact, 80-year-old Knight and his wife Penelope are long-time, active humanitarians.

Over the years the pair has donated hundreds of millions of dollars to the University of Oregon and Stanford University. These are the schools where Knight went to college and graduated school. According to reports, Knight's latest donation worth $990 million was made on Wednesday, it represents about 0.7% of the company's outstanding shares. It also represents 3.1% of his $32 billion fortune.
Gigi Hadid is Heading to Sydney With Reebok
To celebrate the launch of her latest Rebook Campaign, Gigi Hadid will be heading down under. As part of the trip, she will be touching down in Sydney. The Victoria Secret model will host a brunch in an effort to help empower women across the country. The sportswear label is hosting a brunch followed by a panel of inspirational women at Carriageworks on November 16th.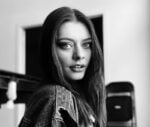 Alexandra Feiam is an experienced fashion writer who holds a degree in journalism. She has an impressive portfolio and expertise working as the Editor at Power Retail and Commercial Content Editor at Newscorp. Ally has been writing for The TrendSpotter since 2018, and her work has been featured in notable publications such as The Herald Sun, Arirang TV South Korea, Kidspot, The House of Wellness, and The Daily Telegraph.
SUBSCRIBE TO OUR NEWSLETTER
Subscribe to our mailing list and get interesting stuff and updates to your email inbox.