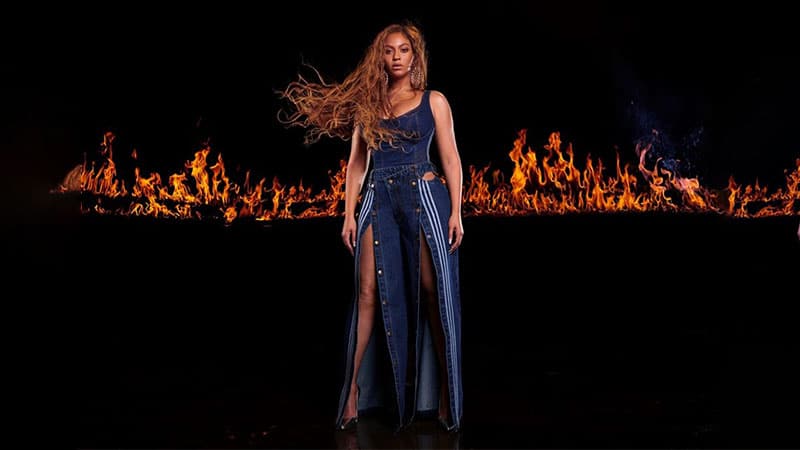 Rihanna is now a billionaire, and Kanye West engages Demna Gvasalia to work on a new creative project. Stay up to date with the hottest international fashion news stories of the week.
Kanye West Enlists Demna Gvasalia in the New Project
Kanye West is naming Demna Gvasalia as the creative director for his upcoming album, Donda. Gvasala is currently the Creative Director of Balenciaga and the founder of the fashion label Vetements. He will work with West on the production of the launch event, where he'll oversee the creatives, visuals, and the set. At the launch, West sat on a mattress in the middle of the stadium, in an FW21 Balenciaga jacket, a Donda t-shirt, cargo pants, and chunky black boots with a large troupe of people surrounding him in a circle in all black.
View this post on Instagram
IVY PARK Releases Rodeo-Themed Denim Line
IVY PARK has tapped Glynn Turman as the face of its new denim line – IVY PARK RODEO – which celebrates the impact of Black women and men in American Western culture. Beyonce's label sought inspiration from Westerns for its inspiration, featuring the actor on his ranch in California. The collection features a wide range of reimagined Western pieces, including denim jackets, tracksuits, trousers, and unisex items. It also features five footwear designs, in a combination of blue, orange, and beige palettes. The collection will debut via Adidas on August 19 and will be available globally the following day.
View this post on Instagram
Oscar de la Renta is Going Fur-Free
Luxury label, Oscar de la Renta, will no longer produce pieces with fur and has plans to phase it out by October this year. This comes after years of pressure from activist groups like PETA, and other designers who have already made the decision. "Oscar de la Renta does not use fur in its fashion collections or sell fur in its stores, and will not in the future," said the fashion house. "In addition, once the license 'sell-off' period ends, no new products that use fur and bear the Oscar de la Renta trademark will be offered for sale."
View this post on Instagram
Rihanna Reaches Billionaire Status
Rihanna is officially a billionaire. The singer, fashion designer, and makeup mogul has an estimated net worth of $1.7 billion. This makes her the second wealthiest female entertainer, after Oprah Winfrey. The business ventures outside the music industry include Fenty Beauty, of which she has a 50% stake. This makeup company was one of the first to offer a wide range of products that catered to varying skin tones, with 50 to choose from, which saw a hugely positive reaction. Other makeup brands followed suit, thus sparking the term, the 'Fenty Effect'.
Her lingerie company, Savage x Fenty, has an estimated revenue of $270 million – of which she has a 30% stake. The lingerie company has received glowing reviews for its diverse casting. In 2019, she launched her own fashion label, Fenty, under LVMH. In July 2020, she announced she would be releasing a skincare line, called Fenty Skin. "I used to be in the studio, only the studio, for three months straight, and an album would come out," she shared in 2019. "Now, it's like a carousel. I do fashion one day, lingerie the next, beauty the next, then music the next. It's like having a bunch of kids, and you need to take care of them all."
View this post on Instagram
Paul McCann Wins Cultural Adornment and Wearable Art Award
The National Indigenous Fashion Awards have named Paul McCann as the winner of the Cultural Adornment and Wearable Art award. The Melbourne-based designer became well-known for his green gown worn by Felicia Foxx at this year's Australian Fashion Week First Nations runway. The gown features a traditional silhouette, with green leaves and gold gumnuts adorned across the hips and bodice. "I created a gown that showed Australia and the world our sovereignty, strength, and resilience in the most beautiful way possible," he explained. His work will join the National Gallery of Victoria as part of its permanent collection.
View this post on Instagram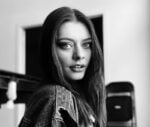 Alexandra Feiam is an experienced fashion writer who holds a degree in journalism. She has an impressive portfolio and expertise working as the Editor at Power Retail and Commercial Content Editor at Newscorp. Ally has been writing for The TrendSpotter since 2018, and her work has been featured in notable publications such as The Herald Sun, Arirang TV South Korea, Kidspot, The House of Wellness, and The Daily Telegraph.
SUBSCRIBE TO OUR NEWSLETTER
Subscribe to our mailing list and get interesting stuff and updates to your email inbox.