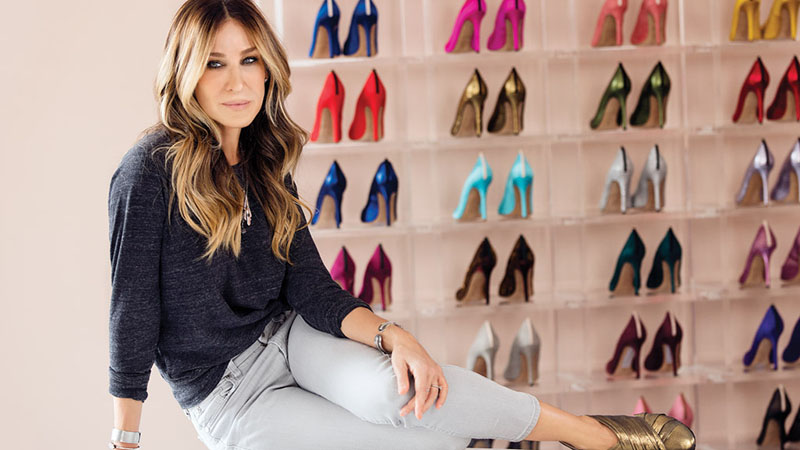 This week in fashion, Diane von Furstenburg is hosting her own podcast, and Sarah Jessica Parker opened a flagship store in NYC. Find these stories and more as uncover the top international fashion news of the week.
Sarah Jessica Parker to Open a Flagship Store in NYC
Sarah Jessica Parker is opening a flagship store. Its location is next to the Manolo Blahnik; her character shopped in Sex and the City. The actress began her shoe line in 2014, which was exclusive at Nordstrom. "This new and beautiful home is particularly sentimental, for all the obvious reasons," said Parker. "The memories of time spent over the years with George and the affection for the address' history only inspire me more so to create a destination that is warm, hospitable, and deserving of such a coveted location.
We look forward to welcoming our returning customers, opening our doors to new customers, and creating a space where all are welcome."
Gucci Cancels Cruise Show 2021 in San Francisco
Gucci is canceling its 2021 San Francisco Cruise Show due to COVID-19. The event, which was supposed to take place on May 18th, will no longer run due to 'the ongoing uncertainty prompted by the coronavirus outbreak, as a precautionary measure.'
The show will be postponed until further notice, said the Italian fashion house. "A decision on the new timing and location of the show will be announced at a later date, once the situation becomes clearer. At this time, our thoughts are with all of those affected around the world."
Sacai Chitose Abe to Design Gaultier Couture Collection
Jean Paul Gaultier is inviting a myriad of designers to take control of his couture line. Sacai Chitose Abe is the first in line. The Japanese designer will create the Fall 2020 Gaultier couture collection, and will 'interpret the codes of the house and give the vision of the haute couture.'
"The idea of different designers interpreting one Haute Couture brand came to me in the nineties for a Parisian Haute Couture House who found itself without a designer," said Gautier. "This concept will become a reality now with Chitose Abe of Sacai as the first guest designer. I admire her work; we have many things in common creatively and a similar vision of fashion. I am glad to give her the complete freedom."
Ralph Lauren Cancels Fashion Show
Ralph Lauren is canceling its April fashion show amid the COVID-19 outbreak. The show was planned in an unspecified location in New York but will be postponed until further notice. "In light of the ongoing uncertainties related to the novel coronavirus around the world, we have decided to cancel our fall 2020 show as a precautionary measure and out of respect for our teams, partners, and consumers. Our primary focus remains on their health and safety," said a spokesperson for the designer.
Giorgio Armani Postpones Cruise Show
Giorgio Armani will be postponing his Dubai show from April to November. Much like other designers, the COVID-19 outbreak has affected the runway cycle. The cancellation acts "as a precautionary measure in order to protect all the industry stakeholders, employees, and guests who would be involved in the trip."
Diane von Furstenburg to Host Podcast Show
Diane von Furstenburg is hosting her own podcast, In Charge. The show will focus on four pillars of what makes DvF a legend in her own right: connect, expand, inspire, and advocate. The show will feature the likes of Priyanka Chopra, Kris Jenner, and Karlie Kloss. "I've had a very full life. I do more in a week than people do in a year," von Furstenburg said. "Now that I'm an older woman, I want to share my experience. I want to share my knowledge. I want to share my voice in order to have young women to be the women they want to be and to be in charge."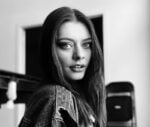 Alexandra Feiam is an experienced fashion writer who holds a degree in journalism. She has an impressive portfolio and expertise working as the Editor at Power Retail and Commercial Content Editor at Newscorp. Ally has been writing for The TrendSpotter since 2018, and her work has been featured in notable publications such as The Herald Sun, Arirang TV South Korea, Kidspot, The House of Wellness, and The Daily Telegraph.
SUBSCRIBE TO OUR NEWSLETTER
Subscribe to our mailing list and get interesting stuff and updates to your email inbox.