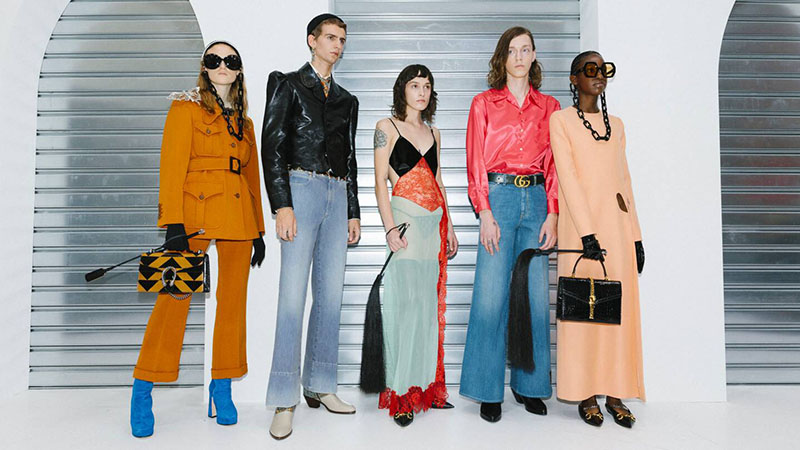 Fashion designers are donating to the Black Lives Matter movement, and Gucci is hosting 'seasonless' collections twice a year. Find these stories and more as we uncover the top international fashion news of the week.
1. Fashion Designers Donating to Black Lives Matter Movement
Fashion brands and designers are showing solidarity and support for the Black Lives Matter movement. Many designers have posted to social media in support of the fight, including Alexander Wang, which has pledged to donate the NAACP Legal Defense Fund, Thurgood Marshall College Fund, Black Lives Matter, and the Marsha P. Johnson Institute. Brand alike Fabletics have also pledged, with the athletic wear company donating $50,000 to the ACLU for justice and 'immediate change'. Comme Si will also be donating all of its proceeds this week to the NAACP Legal Defence Fund.
Furthermore, the CFDA has launched an initiative to support black talent in the fashion industry. In an announcement by Tom Ford and Steven Kolb, the CFDA announced the debut of its in-house employment program, which aims to implement a diverse and balance workplace for its members. The board will also create mentorship and internship programs for black students and recent graduates in the fashion sector.
2. Gucci to Host Seasonless Collections
Gucci will no longer hold a traditional fashion schedule, the designer said in a press conference. Instead, the Italian fashion house will host 'seasonless' collections twice a year for a more sustainable future. "I will abandon the worn-out rituals of seasonalities and show to regain a new cadence, closer to my expressive call," said Alessandro Michele, the Creative Director.
"We will meet just twice a year to share the chapters of a new story. Irregular, joyful, and absolutely free chapters, which will be written blending rules and genres, feeding on new spaces, linguistic codes, and communication platforms. And beyond. I would like to leave behind the paraphernalia of leitmotifs that colonized our prior world: cruise, pre-fall, spring-summer, fall-winter. I think these are stale and underfed words. Labels of an impersonal discourse that lost its meaning."
3. Pitti Immagine Calls Off Physical Event
Pitti Immagine has called off its physical events for the season, including Pitti Uomo, which runs from September 2 to 4. The Florence-based event and its board 'acknowledged the insufficient number of attendance confirmations and the persisting difficulties of companies'.
"We believed in this until the end, we were determined to keep the role of Pitti shows as an essential tool of commercial promotion at the service of the Italian fashion industry and specifically of those small and medium-sized companies of excellence and artisanal ones we've always represented," said Claudio Marenzi, the President of Pitti Immagine.
4. Jackson Yee Appointed as Tiffany & Co Ambassador
Jackson Yee is the new ambassador of Tiffany & Co. The brand is planning to expand into China, and this partnership is one of its first moves. The Chinese singer wears rose gold men's jewelry, which is a popular choice for the market. "In China, the men's customer is much more engaged, much more enthusiastic about men's fashion and much more comfortable with wearing jewelry, cosmetics, fashion all these different categories," said Reed Krakoff, the Chief Artistic Director at Tiffany's. "The opportunity is really quite big."
5. Dolce & Gabbana Joins Milan Digital Fashion Week
Dolce & Gabbana is taking part in Milan Digital fashion Week alongside Gucci and Bottega Veneta. The Camera della Moda, which runs the event, cut ties with Dolce & Gabbana more than two decades ago, but this venture represents something 'new'. "I consider this more of an entrance, as everything has changed so much in the meantime, it's been so long, and everything is new, said Carlo Capsa, the President of the Camera. "This is an important message of unity and solidarity in such a difficult moment. It has a symbolic value."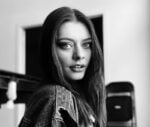 Alexandra Feiam is an experienced fashion writer who holds a degree in journalism. She has an impressive portfolio and expertise working as the Editor at Power Retail and Commercial Content Editor at Newscorp. Ally has been writing for The TrendSpotter since 2018, and her work has been featured in notable publications such as The Herald Sun, Arirang TV South Korea, Kidspot, The House of Wellness, and The Daily Telegraph.
SUBSCRIBE TO OUR NEWSLETTER
Subscribe to our mailing list and get interesting stuff and updates to your email inbox.