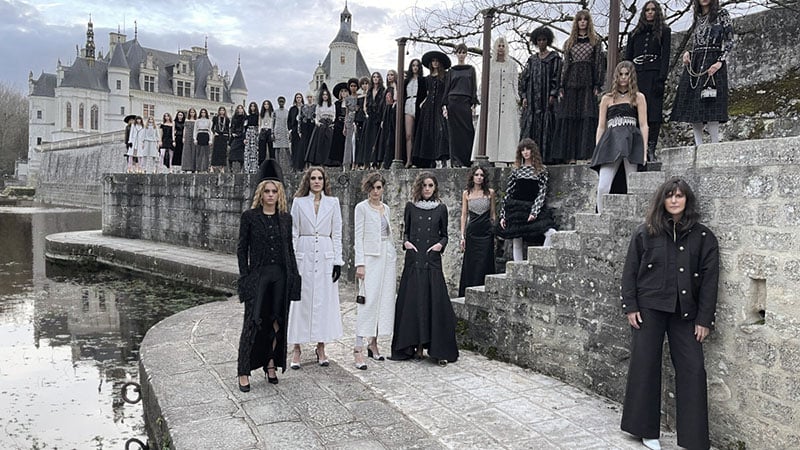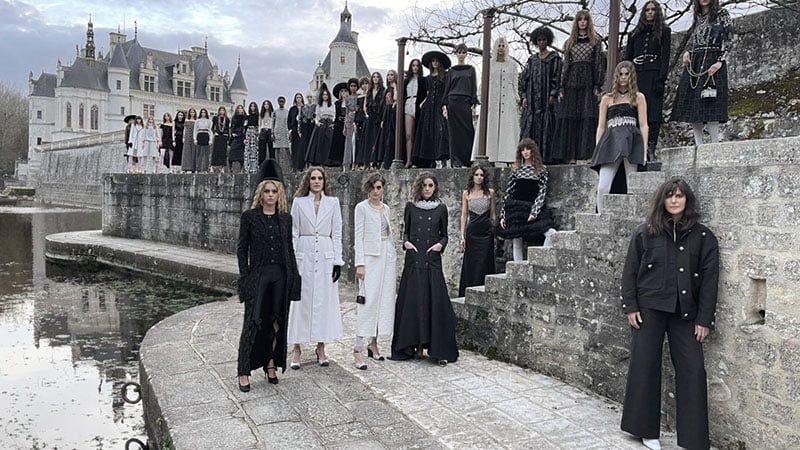 Zendaya is the new face of Maison Valentino, and Natacha Ramsay-Levi is stepping down from her role at Chloé. Find these stories and more as we uncover the top international fashion news of the week.
Arcadia Group Files for Bankruptcy
Arcadia Group has filed for bankruptcy – the parent company of Topshop, Miss Selfridge, Wallis, Evans, and others. Currently, the Group has 444 leased sites across the UK and 22 globally. The Group was founded in 1964 and is controlled by Sir Philip Green.
The administrators at Deloitte said Arcadia Group is "assessing all options available to the group and will be honoring all online orders made over the Black Friday weekend and will continue to be operating all the existing sale channels of the business."
Prada and Adidas Launches Collaboration
Prada and Adidas are launching a pair of A+P Luna Rossa 21 sneakers in a new collaboration. The shoes feature a design inspired by the new AC75 Luna Rossa boat, as well as the previous collection of Adidas and Prada pieces.
"For Adidas and Prada, it's all about a meticulous attention to detail and an unrelenting desire to push the envelope when it comes to precision and high-performance design," said Nic Galway, the SVP of Design at Adidas Originals. The sneakers will debut on December 9, in-store and online.
Chanel Unveils Métiers d'Art in France
Chanel has presented its Métiers d'Art without an audience in a chateau in France. The collection features pieces created by some of the world's leading fashion specialists, including feathermakers from Lemarié, embroiders from Atelier Montex and Lesage, and many others. The only guest in attendance was Kirsten Stewart, watching from the sides.

The collection featured iconic Chanel designs, such as tweed and interlocking CC logo motifs. The show took place in the Château de Chenonceau, in France's Loire Valley, once home to Catherine Medici. Chanel's director, Virginie Viard, took inspiration from the historical surroundings, adding in experimental flourishes like leggings and hot shorts.
Natacha Ramsay-Levi Steps Down at Chloé
Natacha Ramsay-Levi is leaving her role as Creative Director of Chloé after four years. She has previously worked with Louis Vuitton and Balenciaga. The French stylist and designer hailed the current challenges the world is facing as a catalyst for the career move.
"Over the last months of health, social and economic turmoil, I have thought about the changes I want to see in our industry and how to better align them with my own creative, intellectual, and emotional values," she explained on Instagram. "It is this reflection that makes me consider my future differently and my desire to pursue new opportunities."
Zendaya is the New Face of Valentino
Zendaya is the new face of Maison Valentino. The actress, singer, and model was chosen for the role as she 'perfectly embodies and represents what Valentino is and stands for today,' said Pierpaolo Piccioli, Valentino's Creative Director.
"She is a powerful and fierce young woman that uses her talent and her work to express herself, her values, and her generation as well. The actress and singer is a natural representative of Valentino's "contemporary concept of romanticism," the designer wrote. The new campaign features Zendaya donning a series of Valentino Garavani Roman Stud bags.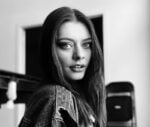 Alexandra Feiam is an experienced fashion writer who holds a degree in journalism. She has an impressive portfolio and expertise working as the Editor at Power Retail and Commercial Content Editor at Newscorp. Ally has been writing for The TrendSpotter since 2018, and her work has been featured in notable publications such as The Herald Sun, Arirang TV South Korea, Kidspot, The House of Wellness, and The Daily Telegraph.
SUBSCRIBE TO OUR NEWSLETTER
Subscribe to our mailing list and get interesting stuff and updates to your email inbox.