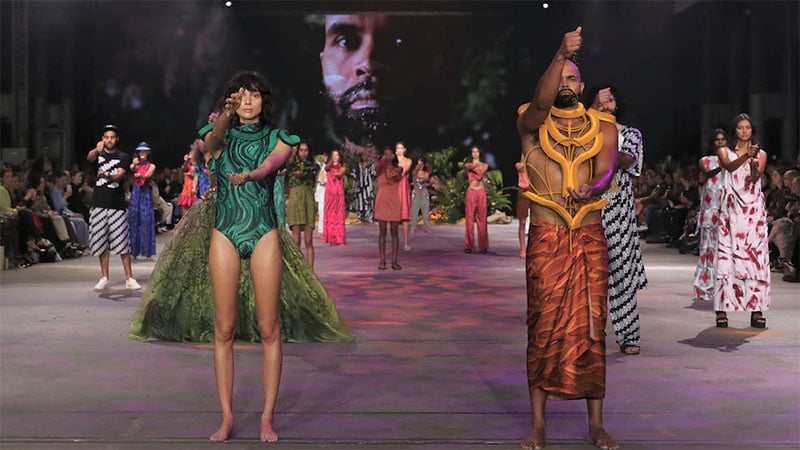 Etsy is acquiring Depop, and Lady Gaga is collaborating with Versace for Pride. Here are some of the biggest international fashion news stories of the week.
Lady Gaga Collaborates with Versace on a Capsule Collection
Versace is collaborating with Lady Gaga in honor of Pride Month. The capsule collection includes two T-shirts in black, and white, and a beret. It will also auction a replica of the rainbow leather jacket featured in the Born This Way music video. The song is celebrating its 10th anniversary this year. Additionally to the capsule, Versace will be donating the proceeds of the leather jacket to Gaga's charity, the Born This Way Foundation."I am so happy to partner once again with Lady Gaga and the Born This Way Foundation. Our friendship and our efforts to promote equality, diversity, and inclusion have only become stronger with time," shared Donatella Versace, the label's Chief Creative Officer.
https://www.instagram.com/p/CPlPsCsD02-/
Etsy is Buying Depop
Etsy is acquiring Depop for $1.62 billion. The online retailer will purchase the second-hand fashion app and hope to encourage a younger audience to enter its market. Etsy primarily has an audience of approximately 39, whereas 90% of Depop's demographic is under 26. "Depop is a vibrant, two-sided marketplace with a passionate community, a highly-differentiated offering of unique items, and we believe significant potential to further scale," said Josh Silverman, the CEO of Etsy. The transaction is set to be completed by the third quarter of 2021.
Crocs Unveil its Latest Collaboration
Crocs have unveiled its latest collaboration with another musician – this time, with the DJ Diplo. The controversial shoe company has previously worked with stars like Bad Bunny and Justin Bieber. There are two different footwear styles in this launch – one pair of yellow two-strap sandals and classic clogs. The first features Jibbitz that are custom-designed, and the second offers a psychedelic theme, with bright colors and 3D mushroom Jibbitz, which glow in the dark.
"I wear my Crocs literally everywhere, so I'm stoked to have some with my name on them and that others can get them too," explained Diplo. "Crocs helped me bring my adventures to life with these designs and the 3D, light up, and glow-in-the-dark mushroom Jibbitz charms are cooler than I could've imagined."
A Look at New York Botanical Garden's Spring Gala
The New York Botanical Garden held its Spring Gala to celebrate the KUSAMA: Cosmic Nature exhibition. The gallery showcased the works of Yayoi Kusama, who incorporates dots, sunflowers, and bright colors. Some of the guests in attendance include Brooke Shields, Olivia Palermo, Alek Wek, and Karlie Kloss. The event raised $1.3 million to support the NYBG and its education programs. "This is the first time I've put on a gown since February 2020. To be able to be out without a mask is just thrilling," said Kate David, the Co-Chair of the event. She hosted the show alongside Ashley McDermott, Georgina Bloomberg, Lili Buffett, Holly Lowen, Gillian Hearst, Sharon Jacob, and Whitney Clay.
All of the Biggest Names from Australian Fashion Week
Afterpay Australia Fashion Week was in full swing this week, taking place in Sydney. Designers, such as Alice McCall, IXIAH, Romance Was Born, Akira Isogawa, and many more presented their resort collections in Carriagworks. For the first time, the Fashion Week Calendar introduced the entire week with a runway from the First Nations Fashion and Design (FNFD) and a Welcome to the Country presentation and smoking ceremony by the Gadigal people and Muggera dance troupe.
Additionally, the show presented pieces from Indigenous designers as part of the First Nations Fashion and Design's runway, featuring Lillardia Briggs-Houston, Ngali, AARLI, Amber Days, Nungula Creative, Sown in Time, and many others. "Our team is standing on the shoulders of many that have gone before us in building up the industry," shared Grace Lillian Lee, the Curator of FNFD. "It's a very momentous occasion for us as First Nations people to be really hitting the ground and showcasing how beautiful and rich our country is not only through our textiles but also through our beautiful models."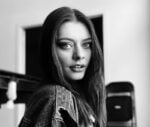 Alexandra Feiam is an experienced fashion writer who holds a degree in journalism. She has an impressive portfolio and expertise working as the Editor at Power Retail and Commercial Content Editor at Newscorp. Ally has been writing for The TrendSpotter since 2018, and her work has been featured in notable publications such as The Herald Sun, Arirang TV South Korea, Kidspot, The House of Wellness, and The Daily Telegraph.
SUBSCRIBE TO OUR NEWSLETTER
Subscribe to our mailing list and get interesting stuff and updates to your email inbox.