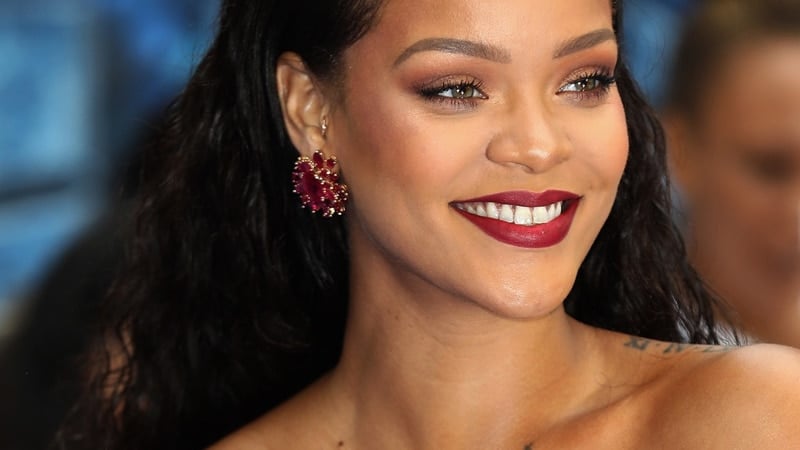 This week in fashion, Kanye was accused of ripping off Givenchy and Esprit announced the closure of all Australian and New Zealand stores. Find these stories and more as we reveal this week's top international fashion news.
Rhianna Releases a Sneak Peak of Her Fenty Lingerie line
Rhi Rhi confirmed suspicious that she would be adding lingerie to her Fenty brand in April. Since then the singer has been teasing fans with a series of Instagram pictures and videos in the lead up to the release of the line. The Instagrams have included the likes of plus size models Audrey Ritchie, Lulu Bonfils, and Stella Duval.
Rhianna has always been committed to inclusivity with her foundation selection containing one of the most extensive colour ranges on the market. So it's no surprise to find out her lingerie will include bras from 2A to 44DD and underwear from XS to XXXL. The Savage x Fenty line will consist of everyday underwear as well as special occasion pieces, it drops on May 11th.
A Givenchy Designer Accuses Kanye West of Stealing His Designs
Sketches showing the guidelines of the next Yeezy release caused controversy after Kanye tweeted the image earlier this week. He shared a picture captioned, "this is where YEEZY study for base layer starts. I'm so excited about our new design team." However, the sketches bare a striking resemblance to those of ex-Nike designer Tony Spackman.
Spackman, who now works for Givenchy accused Kanye team of ripping off sketches he did for Nike's Living Apparel line in 2005. This collection went on to become the Nike Retract running collection. The original drawings can be found on Spackman's website. Following the tweet, Spackman took to his Instagram stories to call the rapper out, stating "When Kanye rips your 10-year-old Nike sketch and claims it." The designer also accused Kanye of photoshopping the original date and title. Kanye is yet to respond to the allegations.
Dion Lee Presents a Series of Portraits in Collaboration With The Woolmark Company
Dion Lee has teamed up with The Woolmark Company to pay tribute to the most influential women of his career. The creative venture titled The Portrait Series, spanned three months and three different cities, Sydney, Melbourne and New York.
Shot by Stephen Ward, it features the likes of Vogue Australia fashion director Christine Centenera, Sydney Opera House's CEO Louise Herron, actress Natasha Liu-Bordizzo, international models Alexandra Agoston and Emma Balfour and, creative director Margaret Zhang. Each woman is pictured wearing pieces from Dion Lee's wool tailoring SUIT collection. He chose the women based on the role they have all played in shaping his career. The portraits now make up a limited-edition book called Suit Portrait Series Dion Lee. It can be viewed in stores now.
Esprit Announces They Will Close All Their Australian Stores
This week Esprit announced that it would be shutting down all Australian and New Zealand stores. That is a total 67 outlets across the region that will be closing before the end of 2018. The decision comes following the label's failure to increase dwindling profits over the past 12 months. Currently, the Australian and New Zealand retailers only account for 2 percent of the brand's global revenue.
Thomas Tang, executive director and group CEO released a statement saying, "In order to strengthen our foundation, the Group intends to withdraw from these markets, and this will allow us to concentrate efforts and resources to develop other markets in Asia." Esprit currently employees 350 people across Australian and NZ.
SUBSCRIBE TO OUR NEWSLETTER
Subscribe to our mailing list and get interesting stuff and updates to your email inbox.