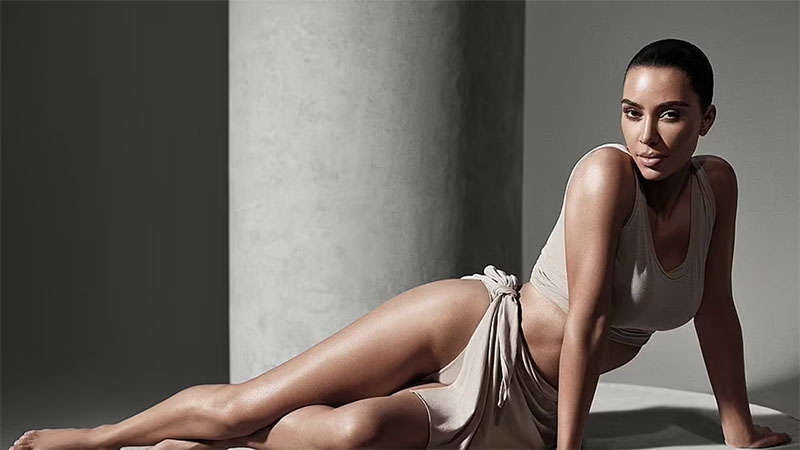 Law Roach is collaborating with Hervé Léger, and the winner of the LVMH Prize is here. Stay up to date with the latest international fashion news stories of the week.
Law Roach Collaborates with Hervé Léger
Celebrity stylist, Law Roach, is teaming up with Hervé Léger for a limited edition resort capsule. The collection will feature 25 pieces, including dresses, two-pieces, and other easy to wear. The color palette ranges from neutrals to lilacs and silvers, with references to nostalgic pieces from the '90s. The collaboration will range from $690 to $2,900 and will be available for purchase in October 2022.
"This has been a very hands-on experience, and I have been involved in every part of the process," said Roach. "We started by analyzing Hervé's massive archive and pulled out elements that I liked and didn't like. From there, I was able to see my vision, and Christian helped make that vision come to life."
View this post on Instagram
Kim Kardashian's New Skincare Line is Here
Kim Kardashian is relaunching her skincare line with a fresh start and a new name. Once known as KKW Beauty, the reality and business star is now launching a skincare brand, SKKN by Kim. The set will feature a nine-step system, including a cleanser, toner, eye cream, serums, and an exfoliation. The skincare features vitamin C, lactic and glycolic acid, niacinamide, shea butter, hyaluronic acid, and squalene. Each serum will cost approximately $90, with the entire set, set to launch later in June.
KKW Beauty officially shut down in 2021, with Kardashian sharing that an update would be coming soon. In an Instagram post, she expressed her excitement for the new brand. "I'm excited to finally introduce to you SKKN BY KIM, a rejuvenating nine-product skincare ritual that I have developed from start to finish," she said.
View this post on Instagram
The Winner of the LVMH Prize is Announced
The winner of the LVMH Prize is here. Steven Stokey Daley is a 25-year-old London-based designer who specializes in menswear. In his most recent collection, he aims to push the boundaries of menswear and redefine masculinity. He has won €300,000 in prize money and mentorship with LVMH for a year. He joins previous winners, including Nevis Dojaka, Marine Serre, and Simon Porte Jacquemus.
His works have been worn by the likes of Harry Styles, wearing oversized blue trousers in the video clip for Golden. "Steven has a distinctive product. He made the choice to start his brand during the pandemic, and we thought that was a very bold and courageous move. And he has a great personality, and personality is so important in fashion," said Delphine Arnault, the Executive VP of Luis Vuitton. "You have to be able to describe your work and explain what you are doing."
View this post on Instagram
Maria Grazia Chiuri Honored Award for Artistry of Fashion
Dior's Maria Grazia Chiuri is getting an award for her artistry in fashion. The Dior Women's Creative Director will receive the 2022 Couture Council Award for Artistry of Fashion by the Couture Council of the Museum of FIT. "I'm honored and thrilled that my work has been recognized with the prestigious Couture Council Award for Artistry of Fashion," she said. "This award strengthens my conviction as to the importance today of completing a project in which research, experimenting, savoir-faire, and commitment are our daily challenges."
She will receive the award on the 7th of September, as NYFW kicks off. "Maria Grazia Chiuri believes that fashion is a fundamental part of life, and accordingly, designs — with elegance and grace — for women of all sizes, all ages, and all shapes," said Dr. Joyce F. Brown, the President of the FIT. "Her vision – that one can be both a feminist and feminine – is reflected throughout her collections."
View this post on Instagram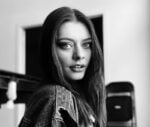 Alexandra Feiam is an experienced fashion writer who holds a degree in journalism. She has an impressive portfolio and expertise working as the Editor at Power Retail and Commercial Content Editor at Newscorp. Ally has been writing for The TrendSpotter since 2018, and her work has been featured in notable publications such as The Herald Sun, Arirang TV South Korea, Kidspot, The House of Wellness, and The Daily Telegraph.
SUBSCRIBE TO OUR NEWSLETTER
Subscribe to our mailing list and get interesting stuff and updates to your email inbox.