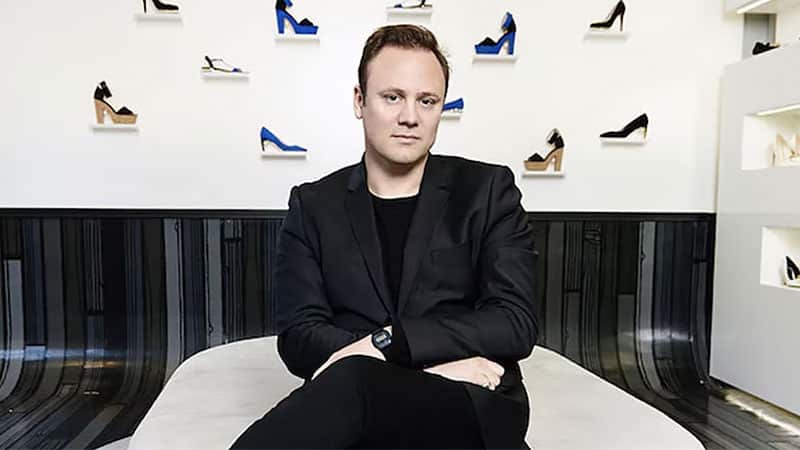 Paco Rabanne has died, and NYFW kicks off early with a show from Marc Jacobs. Stay updated with these latest international fashion news stories of the week.
Paco Rabanne Dies at 88
Trailblazing fashion designer, Paco Rabanne, has died at the age of 88. Renowned for his large sequin disc dresses and ushering in the Space Age fashion movement of the '60s, he was one of the most influential designers of the 20th century. The Spanish-French designer was recognized as marking "generations with his radical vision of fashion, and his legacy will live on," read a statement.
Aside from his iconic dresses, he also was the visionary behind the costumes of the 1968 film Barbarella, starring Jane Fonda. "Thank you for being a couturier who defined a new modernity and accompanied a cultural revolution," shared Paco Rabanne's creative director, Julian Dossena. "A total artist who, through the expression of his personal utopia, has contributed to changing the vision of the world. Thank you for this legacy."
View this post on Instagram
Tiffany & Co's Collaboration with Nike
After a leaked image shared online, Tiffany & Co revealed their collaboration with Nike. The duo has unveiled the Nike x Tiffany & Co. Air Force 1 1837, a black shoe with a Tiffany Blue swoosh. This is to honor the sporting brand's 40th anniversary of the shoe design. In addition to the Air Force 1s, you can purchase a special edition sterling silver shoe horn, a shoe brush, and a dubrae which is attached to the shoe's laces. The shoe will be available for purchase on March 7 in two New York City stores, with prices starting at $245.
View this post on Instagram
Nicholas Kirkwood Shuts Brand
Nicholas Kirkwood is closing his brand after 18 years. The British shoe designer described his career as "a wild, exhilarating journey". His footwear designs caught the attention of LVMH, which acquired a stake in the brand in 2013. However, the conglomerate sold its shares in 2020. "I think, in many ways, the brand has run its course, for now," he said. "This, coupled with my die-hard passion and pursuit to find viable planet-positive solutions for the intensely un-planet-positive footwear industry, has led me to make the incredibly emotional decision to close the Nicholas Kirkwood brand."
Despite the closure, he hinted at the possibility of moving towards a more sustainable comeback. "Over the past year, I've been focusing my energies on developing next-generation green manufacturing and material technologies for footwear which, if successful, I'll incorporate into a totally new concept for a brand, which in turn I hope will go some way towards a carbon neutral future."
View this post on Instagram
NYFW Kicks Off Early with Marc Jacobs
Marc Jacobsen is kickstarting New York Fashion Week with his latest collection. The show took place in the Park Avenue Armory, with a theme of Heroes in his work. The designer paid tribute to the late Vivienne Westwood, aka the 'godmother of punk', with oversized platform shoes, longline puffer jackets and coats, and flowing skirts. NYFW will begin on February 10 with collections from Heron Preston, Brandon Maxwell, and Dion Lee.
View this post on Instagram
SUBSCRIBE TO OUR NEWSLETTER
Subscribe to our mailing list and get interesting stuff and updates to your email inbox.