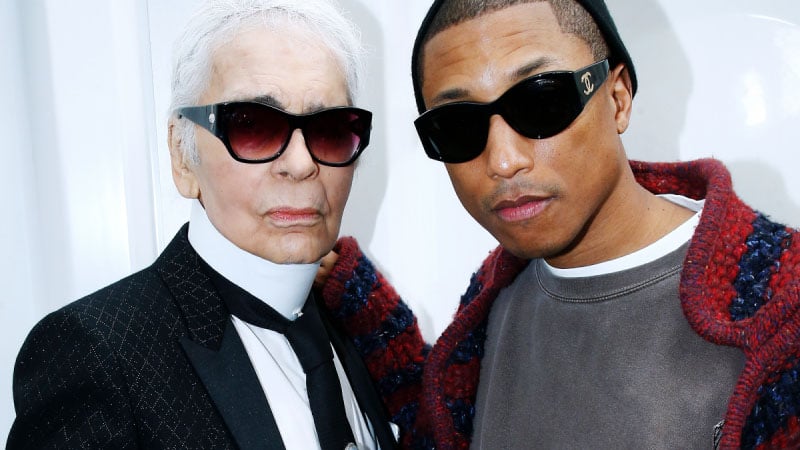 This week in fashion, Stella McCartney, Burberry and H&M are pledging to fight plastic waste, Manolo Blahnik will return to Paris, Amazon UK introduces a 'try before you buy' fashion service and Pharrell Williams teams up with Chanel. Find these stories and more as we reveal the top fashion news of the week.
Pharrell Williams Teams up With Chanel
Pharrell Williams is designing a capsule collection for Chanel due to drop early next year. A long-term friend of the label, the famous singer's relationship with the fashion house extends from the front-row to collaborations and campaigns — he has previously designed a collection with the brand, written songs for Chanel and even walked the runway at its Metier d'Arts show in 2017.
The collaboration will cover ready-to-wear and accessories. It will be revealed in Seoul, South Korea on March 29, with further selected boutiques around the globe receiving the collection from April 4.
Stella McCartney, Burberry and H&M are Pledging to Fight Plastic Waste
A number of fashion houses and retail giants have signed a commitment created by the Ellen MacArthur Foundation, together with UN Environment, promising to address the "plastics crisis." Signed by the likes of Stella McCartney, H&M, Burberry, L'Oreal, Target, Unilever, Selfridges and Inditex, along with the British and Chilean governments, the New Plastics Economy Global Commitment aims to "eradicate plastic waste and pollution at the source."
With studies predicting there to be more plastic than fish in the sea by 2050, the commitment intends to eliminate the unnecessary plastic use, support the concept of alternative materials and encourage the reuse and recycling of plastics that have already been produced. "Plastic waste and pollution are one of the most pressing environmental concerns of our age," said Burberry CEO Marc Gobbetti.
Vogue Ukraine Editor-in-Chief Suspended for Plagiarism
The Vogue Ukraine editor-in-chief has been suspended while the publication investigates allegations of plagiarism against her. In a Facebook post, Olga Sushko confessed to "sometimes" depending on a "freelance writer" to provide her articles. She said that she sometimes feels overwhelmed by her workload. Ms Sushko wrote "It is truly a very difficult situation, I want to apologise to the readers and the editorial team. It happened, it is my mistake… we all make mistakes that we later regret."
The controversy started after the Kiev Fashion Lavaz account on messaging app Telegram compared an article written Ms Sushko to a piece by the journalist Shakri Amirkhanova for Harper's Bazaar Russia in 2006.
Manolo Blahnik will Return to Paris
Footwear designer Manolo Blahnik is opening the brand's first-ever boutique in Paris, the second city he lived in after moving from his Canary Islands home. Due to open in 2019, the store will be housed in the historic Café Corazza at the Palais-Royal. Kristina Blahnik, the brand's chief executive and Manolo's niece, says that although the location may not be the capital's shopping hotspot, it was a strategic decision. "You can't beat the beauty of Palais-Royal, and people like destinations and experiences. The young generation wants to invest in these experiences and it's something we want to continue putting resources into."
Taking a similar approach to brands such as Stella McCartney and Aquazurra, space is meant to feel less like a traditional store and more like a cosy apartment or a living room.
Amazon UK Introduces 'Try Before you Buy' Fashion Service
Amazon is introducing its "try before you buy" fashion service to the UK, marking the online retailer's latest venture into the clothing market. Prime Wardrobe delivers a bag of three to eight items of clothing with no upfront payment. Plus, there's free delivery for those signed up to Amazon's subscription service.
Wardrobe shoppers are given discounts with the number of items they choose to keep – starting with £5 off when they choose items worth £100 or more. Shoppers can return any unwanted items within seven days free of charge. The UK is the third country to launch the service, which started in the US in June and followed with Japan recently. "Fit is an important factor when it comes to buying clothes and shoes, and with Prime Wardrobe, Amazon Prime members can try their purchases in the comfort of their own home at no extra cost," said Xavier Garambois, vice-president of Amazon Europe's retail division.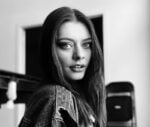 Alexandra Feiam is an experienced fashion writer who holds a degree in journalism. She has an impressive portfolio and expertise working as the Editor at Power Retail and Commercial Content Editor at Newscorp. Ally has been writing for The TrendSpotter since 2018, and her work has been featured in notable publications such as The Herald Sun, Arirang TV South Korea, Kidspot, The House of Wellness, and The Daily Telegraph.
SUBSCRIBE TO OUR NEWSLETTER
Subscribe to our mailing list and get interesting stuff and updates to your email inbox.